We ask
5+ years

Excellent communication skills

An entrepreneurial attitude
We offer
€ 4.823 - € 6.890 pm

Excellent employment conditions

In charge of personal development
Why ABN AMRO?
Building a future proof bank

A diverse and inclusive culture

Extensive internal career opportunities
Market Data Specialist
At a glance
The development, delivery and implementation of Market Data solutions within ABN AMRO Clearing (AAC) is the challenge of the Global Market Data Solutions (MDS) team. ABN AMRO Clearing is growing in all its business areas, which requires that we continuously look as a team on how we can support the growing ACC business, by implementing tailored Market Data solutions.
The MDS team is part of the AAC GRID. The GRID includes both change and run activities on IT and product level. As a block, Global Market Data Solutions (MDS) forms part of the AAC GRID.
MDS takes responsibility and is the expert focal point for providing, automating, supporting and managing all external market and financial instruments data for the entire AAC value chain.
For the MDS team we are looking for a Market Data Specialist – Business Developer. As Business Developer you are responsible for the AAC market data usage and related governance, which includes, monitoring, demand management, procurement and related contract management. Identifying new market data developments and opportunities, to match MDS stakeholder requirements, are an important part of your daily tasks and responsibilities. This all in conjunction with the Global Product Owner and in line with the Global MDS roadmap, in order to support the AAC businesses to meet the strategic targets.
Are you the Market Data business developer who helps the team to further improve the Market Data solutions offering? Then do consider a next step in the ABN AMRO Clearing Market Data team. Here you can work in a dynamic environment and simultaneously develop yourself both professionally and personally.
Tell us your story. We are curious!

Your job
As a Market Data Specialist – Business developer, you are connecting AAC's global market data demand with the available supply chains, matching AAC's day-to day needs with the global market data sources and tailored solutions.
Monitor, analyse, review and report Market Data demand, to ensure compliance with applicable contracts, licences and policies
Manage the global market data requirements and license renewals, in collaboration with the procurement specialists
Connect with Legal support and/or subject matter experts for support for contract negotiations
Identify new market data products and new alternative market data sources and propose possible product improvements to match current and future stakeholder needs
Coordinate with relevant parties on new market data developments and offerings to meet stakeholder objectives in an accurate and timely manner
Assist in selecting new market data products and collaborate with the MDS team to enhance the automated solutions and to optimise the global market data spend

Working environment
ABN AMRO Clearing is a subsidiary from ABN AMRO and has its own banking license (ABN AMRO Clearing Bank NV). Worldwide the company consists of around 900 FTEs, is self-sufficient, and organizes its own supporting organization.
The services of ABN AMRO Clearing (Direct Market Access, Clearing and post trade services) are subject to intensive national and international regulations and supervision as ABN AMRO Clearing (AAC) is a systemically important part of the securities industry. As such, Regulators and Central Banks closely monitor AAC and being in control is therefore critical for all AAC processes.
ABN AMRO Clearing has significant market shares in various financial markets across the globe. Holding top spots in securities and derivatives clearing on numerous exchanges in every region, AAC clears anything from 10 to 20 million trades per day. It has a global focus divided into three regional organizations, being Europe, the Americas and the region Asia-Pacific. ABN AMRO Clearing continuously expands its products and services portfolio, its markets and its markets shares, in order to enhance competitiveness of the global, regional and local organization and companies in a sustainable manner. Being active in a global business environment, English is the primary language.
At the end of 2018, a transformation took place at ABN AMRO Clearing whereby the IT, Products and Business Development departments were transformed into an Agile GRID consisting of 16 blocks. Beginning this year the Agile GRID is transformed in a completely global Agile Product and Platform GRID consisting of in about 40 blocks.
The blocks in both the Product and Platform GRID are set up as scrum teams, all with a Product Owner and a Development Team consisting of Business Development specialists and IT Engineers. Each of those blocks have their own specific focus, but regularly talk with each other to build the best possible applications.

Your profile
Required knowledge:
Master or Bachelor-Higher Vocational Level (through education or working experience)
A minimum of 5+ years of relevant working experience in Market Data procurement, contract negotiation, administration and management
Excellent written and verbal communication in Dutch and English language
Skills & expertise:
Analytical and negotiation skills
Market data vendors landscape, respective market data feeds, GUIs, terminals
Finance, Clearing and Safe-Custody products and services
Stakeholder Management, Agile way of working
Competences:
Customer-orientation: Meets customers' expressed or unexpressed needs. Strengthens customer relations and undertakes well-considered action to increase
Client/stakeholder satisfaction
Risk consciousness: Identifies possible risks and takes initiatives to control their impact within the work sphere
Networking: Establishes and maintains contacts with relevant individuals and departments in his direct and indirect professional environment.
Analytic thinking: Handles information, recognizes links and translates the information into relevant analyses and/or action
Co-operative Attitude: Helps the team to achieve its goals, for example by spontaneously extending and/or requesting help.

We are offering
The opportunity and the freedom to get the best out of yourself, to work flexibly and plenty of room to grow both personally and professionally
A gross monthly salary between € 4,710 and € 6,729 based on a 40-hour working week (but a 36-hour working week is also possible) depending on your working experience
An additional 11% of your monthly allowance as 'benefit budget', which you can use the way you like (extra days off, a company phone, have the amount just paid out, etc).
You get an extra €1.000 a year to spend on education (and extra options are available on department level as well)
You will get free access to public traffic in the Netherlands
An allowance for insurance costs
We will help you to stay fit and vital
Almost full flexibility in how you work (also partly working from home), when you work and where you work!
A solid pension scheme
An attractive and international working environment in which you can further develop yourself and enjoy a very nice job

Interested?
Are you interested? Apply via the button below and upload your resume and cover letter. If you have questions or if you would like to receive more information, do not hesitate to contact Dereen Harki (via email: Dereen.Harki.-.van.den.Berg@nl.abnamro.com).
If you have functional questions about the vacancy, you can contact Rens Laan (via email: Rens.Laan@abnamroclearing.com)
We very much look forward to meeting you.

Equal opportunities for all
The success of our organisation depends on the quality of our people and the ideas that they have. Truly surprising insights and innovative solutions for our clients result from an interplay of cultures, knowledge and experience. Diversity is therefore extremely important to our organisation. To ensure that everyone at ABN AMRO can develop their talents, we encourage an inclusive culture in which all colleagues feel engaged and appreciated.
Disclaimer external recruitment agencies
External recruitment agencies need to have a signed agreement with ABN AMRO BANK N.V., executed by a Talent Acquisition Specialist, when submitting a resume to a vacancy. In addition, a recruitment agency can only submit a resume when invited by a Talent Acquisition Specialist to join the search for a right candidate. All unsolicited resumes sent to us will be considered property of ABN AMRO BANK N.V. In this case, ABN AMRO will not be held liable to pay a placement fee.
Who are your colleagues?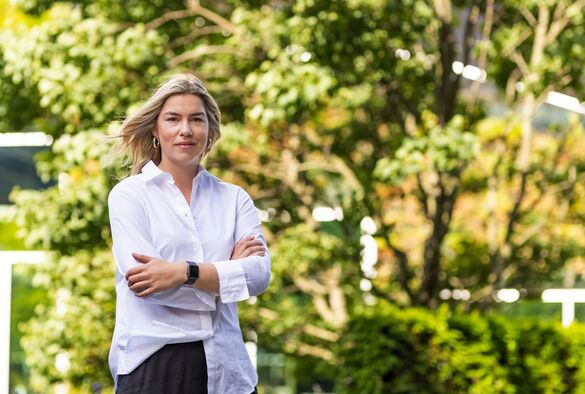 "The best thing about my job? That I get to resolve difficult strategy issues every day with a group of highly diverse, ambitious people."
Read the story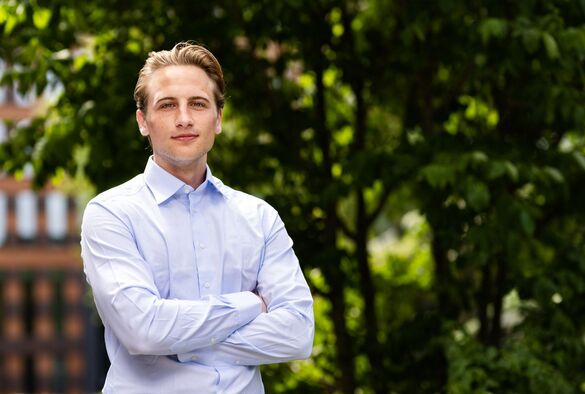 "My work is affecting more and more people at ABN AMRO, so the decisions I make really matter."
Read the story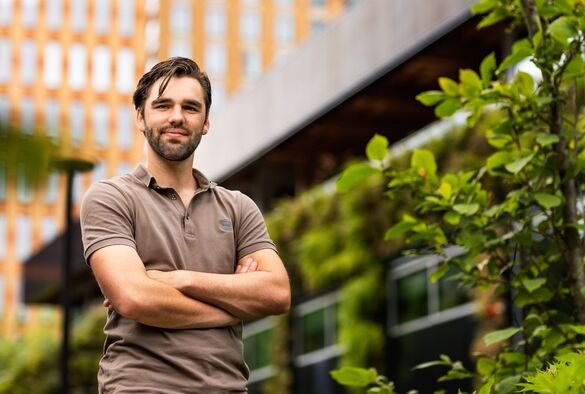 "Much more is possible with data now than a few years ago. That is where the challenge lies for me."
Read the story
What does your application procedure look like?
2

CV selection and feedback
6

Congratulations on your new job!
Are you made of the right stuff?