We ask
5+ years

Passion for your field of expertise

An entrepreneurial attitude
We offer
€ 4.823 - € 6.890 pm

Excellent employment conditions

In charge of personal development
Why ABN AMRO?
Building a future proof bank

A diverse and inclusive culture

Extensive internal career opportunities
Software Engineer Hypotheken
In het kort
Wij zijn de digitale motor van Hypotheken!
De afdeling Software Services zorgt ervoor dat al onze klanten zelf of via hun adviseur online hun hypotheek kunnen regelen. Wij maken dit mogelijk door het realiseren van maatwerkapplicaties waarmee we onze klanten optimaal kunnen bedienen. Dit doen we met meerdere teams die het DevOps ideaal in de praktijk brengen. We hebben digitaal ondertekenen mogelijk gemaakt, alle klantbrieven zijn gedigitaliseerd en we hebben een duurzame hypotheekvorm gelanceerd. Vrijwel al onze systemen draaien in de cloud. Hier zijn we trots op!
Ons kantoor is gevestigd in Amersfoort en de sfeer op onze afdeling is gezellig en ontspannen. Passie voor je vak, ondernemerschap en vakmanschap vinden wij belangrijk op de afdeling. De cultuur is informeel, wij zijn open naar elkaar, vieren successen en organiseren regelmatig afdelingsuitjes. We zien onze collega's graag twee dagen per week op kantoor voor brainstormsessies en teammeetings. De overige dagen werken we vanuit huis.
Je werk
Als ervaren software engineer zet jij je skills en creativiteit in om nieuwe en verbeterde functionaliteit te bouwen voor customer facing applicaties. Hoe je dat doet? Je werkt in een scrumteam in periodieke sprints waarin we de werkende code opleveren. Je ontwerpt en programmeert samen met collega's in je scrumteam met Azure, Kubernetes, VUE.js, C#, SQLServer, .NET Core en Docker. Ons landschap bestaat uit microservices die gebouwd zijn met proven technologies. In je werk heb je een drive om nieuwe wegen in te slaan en ons ontwikkelproces continu te verbeteren.
Onze nieuwe software engineer juicht een nieuwe aanpak of tooling toe en levert uitstekende kwaliteit code. Jouw werk heeft impact, jij ontwikkelt bijvoorbeeld een oplossing waarbij je als klant veilig inlogt op onze online hypotheek software. Onze teams hebben veel verantwoordelijkheid: jij hebt de regie over onze hypotheken software!
Een geslaagde dag in ons scrumteam? Als de puzzelstukjes in elkaar vallen, we de releasesnelheid verhogen en meer klantimplementaties realiseren.
Je profiel
Je hebt minimaal 8 jaar ervaring;

Je hebt academisch / HBO opleidings- en werkniveau;

Je spreekt en schrijft uitstekend Nederlands;

Je hebt kennis van .Net en Azure;

Je hebt kennis van Azure DevOps en Git;

Je hebt kennis van DDD;

Je hebt kennis van TDD;

Je hebt aantoonbare expertise en bewezen praktijkervaring in het beheren, gebruiken en/of optimaliseren van Azure infrastructuur;

Je hebt kennis van Docket en Kubernetes (pre);

Je gaat voor kwaliteit (SOLID / clean architecture).
Wij bieden
De vrijheid om het beste uit jezelf te halen, flexibel te werken en veel ruimte om te groeien en ontwikkelen;
Veel verantwoordelijkheid en een grote mate van autonomie;
Een informele en ambitieuze werksfeer met veel ruimte voor initiatief en fun;
Een uitstekend salaris afhankelijk van kennis en ervaring;
Een OV-jaarabonnement, afhankelijk van de functie;
Een uitstekende pensioenregeling.
Interesse?
Ben je geïnteresseerd? Reageer dan nu op deze vacature. Neem voor meer informatie contact op via icthr@nl.abnamro.com . We maken graag kennis met je.
Gelijke kansen voor iedereen
Het succes van onze organisatie staat of valt met de kwaliteit van onze mensen en de ideeen die zij hebben. Echt verrassende inzichten en innovatieve oplossingen voor onze klanten ontstaan door een samenspel van culturen, kennis en ervaring. Daarom is diversiteit voor onze organisatie ontzettend belangrijk. Om ervoor te zorgen dat alle collega's binnen ABN AMRO hun kwaliteiten kunnen ontplooien, stimuleren we een inclusieve cultuur waarin iedereen zich betrokken en gewaardeerd voelt.
Disclaimer externe recruitmentbureaus
Externe recruitmentbureaus dienen een overeenkomst met ABN AMRO BANK N.V. te hebben getekend, uitgegeven door een Talent Acquisition Specialist, om CV's te mogen indienen. Daarbij mag alleen een CV worden ingediend wanneer het bureau is uitgenodigd door een Talent Acquisition Specialist om mee te zoeken naar geschikte kandidaten. Alle ongevraagde CV's die buiten deze voorwaarden worden aangeboden zullen als eigendom van ABN AMRO BANK N.V. worden beschouwd. ABN AMRO BANK N.V. is hierbij geen plaatsingskosten verschuldigd.
Who are your colleagues?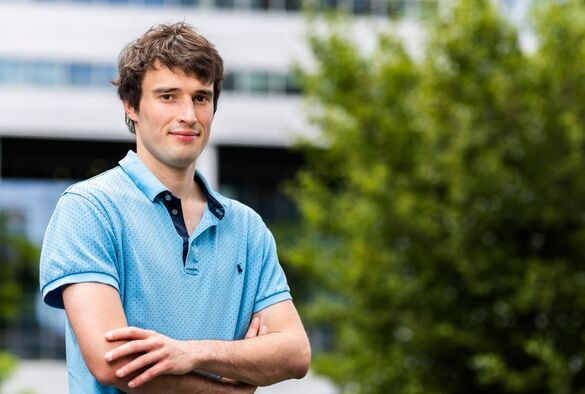 "There are always new systems and technologies we can apply in our work. We are constantly innovating, and that allows me to keep on challenging myself."
Read the story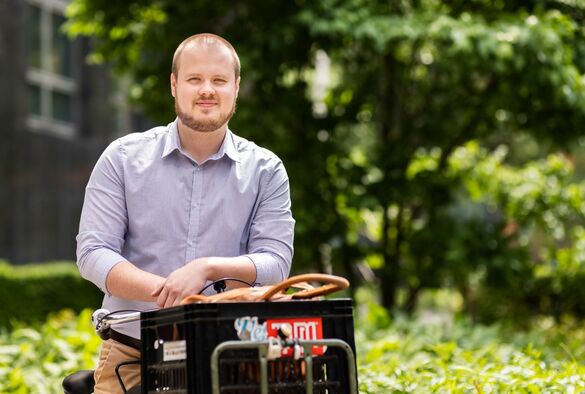 "Maths isn't about numbers; it's about using logic to solve problems. Numbers are important in my work, but what really matters is the human behaviour behind them. That's what I try to predict with the models I build."
Read the story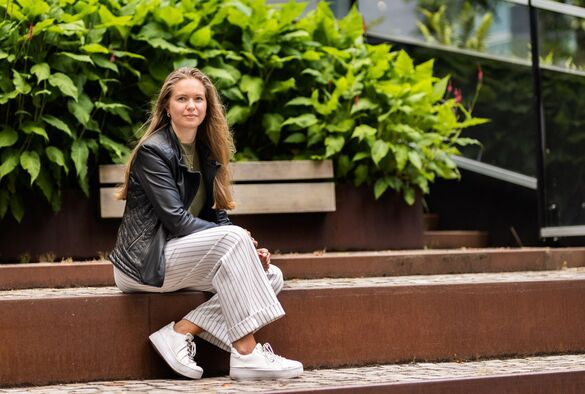 "We have so many different technologies and programming languages in-house; what's more, we're constantly developing new products. As an IT professional with ABN AMRO, you can never go stale."
Read the story
What does your application procedure look like?
2

cv selection and feedback
6

Congratulations on your new job!
Are you made of the right stuff?