We ask
10+ years

Natural leadership

A creative mindset
We offer
€ 4.823 - € 6.890 pm

Excellent employment conditions

In charge of personal development
Why ABN AMRO?
Building a future proof bank

A diverse and inclusive culture

Extensive internal career opportunities
Chapter Lead (Azure&OPS)
At a glance
Are you the Azure guru that knows how to inspire others to create innovative solutions? Then we need your help in making ABN AMRO future proof! As a Chapter Lead for the Financial Risk Azure & OPS Chapter you contribute to a sustainable bank. You do this by; Focusing on innovating together with your department, ensuring that our innovations is also sustainable and manageable
Staying up-to-date on the latest developments on Azure and on OPS Mentoring your team members to become technical experts and enhance their IT craftmanship. Both you and all our employees get the freedom to grow and experiment. You support and guide them, so they can become the technical experts that contribute to a flawless operation at a future-proof bank. It is up to you whn and where you and your team work. We work hybrid, which means you and your team can flexibly decide where and when you can work most comfortable and effectively.
Working at ABN AMRO means that you contribute to products and services that matter, and that impact millions of customers! The Financial Risk Grid of ABN AMRO is a lively foundation of the finance and risk businesses of the bank. This grid is a mix of a deep combination of business and technology expertise that is challenging all of us every day of the week. Are you up to the challenge?
Your job
As Chapter Lead, you will combine working as an IT Engineer with your role as Lead. Over half of the time you will work in your own block (team) on refining, analyzing, designing, developing/coding, testing, maintaining and realizing good quality and future proof IT solutions. The rest of the time you will work as chapter lead. This includes:
Educating yourself and others with the right technical capabilities and the latest innovations.
Mentoring your Chapter members on technical craftsmanship.
Actively participating in knowledge gaining and sharing by joining triangles, circles, communities and events.
Proper alignment with stakeholders.
Working in a DevOps environment and advocating the DASA DevOps way of working.
On a strategic level you make sure that everything continues to work flawlessly, mentor your team, execute and experiment with technical assessments, do interviews and ensure that new employees are properly onboarded.
Take care of the HR processes to facilitate all aspects relating to the influx, development, performance and outflux of employees. Above all, be flexible and willing to learn and develop yourself further and further.
Working environment
The Financial Risk Grid of ABN AMRO is a lively foundation of the finance and risk businesses of the bank. It makes sure that the ABN AMRO can report every piece of data that needs to land safely in the hands of our regulators. This grid is a mix of a deep combination of business and technology expertise that is challenging all of us every day of the week, and at times 24/7. If you come to work for the Financial Risk grid, you will realize how fun, ownership, responsibility, accuracy and drive become your reality.
The Azure & OPS Chapter at Financial Risk will have about 8 members with various levels of experience. You will be working with some of the chapter members also in your block (team). The key focus area of your block will be in and around regulatory reporting. We're implementing a new application to centralize this and we have a number of existing applications to cover our current needs. We apply two key principles in our way of working and mindset; you build it, you run it, you love it. Think of automate first, too. You report to the IT Lead who is also your sparring partner for challenges with regards to staffing or other bigger topics like architecture. At ABN AMRO, we want to be a personal bank in a digital age. That strategy is also brought to life through how we work ourselves. We therefore want hybrid working to become the norm in our organization. This involves flexibly deciding where and when you can work most comfortably and effectively. Of course we offer you the right resources you need in order to set up a good home office. For example an ergonomic chair, desk and laptop. As chapter lead, you will work in a fast paced and accessible environment. We love to share knowledge with and to challenge each other, for example by sharing our expertise in our blocks, during the events of our developer community and by organizing hackathons.
Your profile
You are passionate about applying structure using methods like ITIL on Azure Infrastructure you're intrinsically motivated to stay on top of developments in the field. At the same time, you are people-minded and a tactful inspirator. You get enthusiastic from creative and innovative solutions, inspiring others to get started with these new opportunities. Furthermore, you constantly look to push the boundaries of new possibilities.
Do you think you 're a fit? Check your profile:
You have an academic degree in Computer Science or a related IT study.
You can back-up your claim of Azure thought leadership through several certifications like AZ900, AZ203, AZ303 and/or others and to Ops through certifications like ITIL 4 Strategist and/orSpecialist.
You are comfortable with coaching people and have good people skills.
You have a track record in working in environments with sensitive data and fine grained access management
You have experience in working with complex databases in large organizations
You are experienced and comfortable in working with many different features of Azure, IaaS (I.E. Linux VMs) , PAAS and on azure native tooling
You have experience in working with Azure in large scale environments with complex network setups
Experienced in working in a DevOps setting.
Experienced in applying CICD.
We are offering
You are given every opportunity and independence to demonstrate your professional expertise in a no-nonsense environment and to further develop yourself. We attach great value to personal development and thereby offer you many training and development opportunities. In addition:
A salary at scale 10
Business travel card
Pension scheme
Individual development budget
Interested?
Does this sound like something you'd be interested in? We very much look forward meeting you
Equal opportunities for all
The success of our organisation depends on the quality of our people and the ideas that they have. Truly surprising insights and innovative solutions for our clients result from an interplay of cultures, knowledge and experience. Diversity is therefore extremely important to our organisation. To ensure that everyone at ABN AMRO can develop their talents, we encourage an inclusive culture in which all colleagues feel engaged and appreciated.
Disclaimer external recruitment agencies
External recruitment agencies need to have a signed agreement with ABN AMRO BANK N.V., executed by a Talent Acquisition Specialist, when submitting a resume to a vacancy. In addition, a recruitment agency can only submit a resume when invited by a Talent Acquisition Specialist to join the search for a right candidate. All unsolicited resumes sent to us will be considered property of ABN AMRO BANK N.V. In this case, ABN AMRO will not be held liable to pay a placement fee.
Who are your colleagues?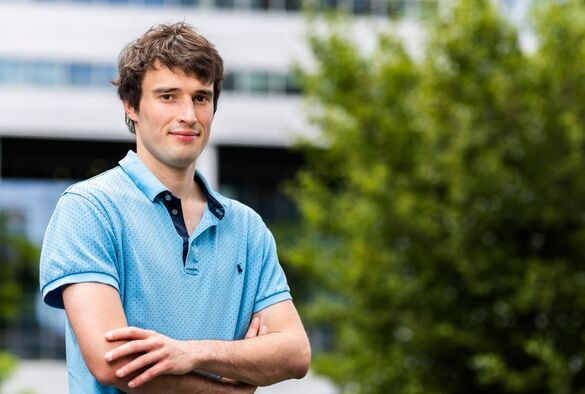 "There are always new systems and technologies we can apply in our work. We are constantly innovating, and that allows me to keep on challenging myself."
Read the story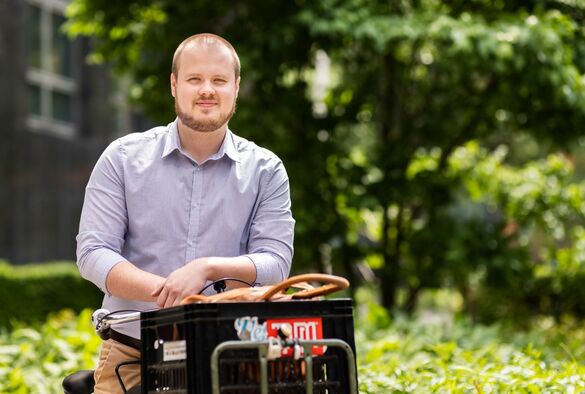 "Maths isn't about numbers; it's about using logic to solve problems. Numbers are important in my work, but what really matters is the human behaviour behind them. That's what I try to predict with the models I build."
Read the story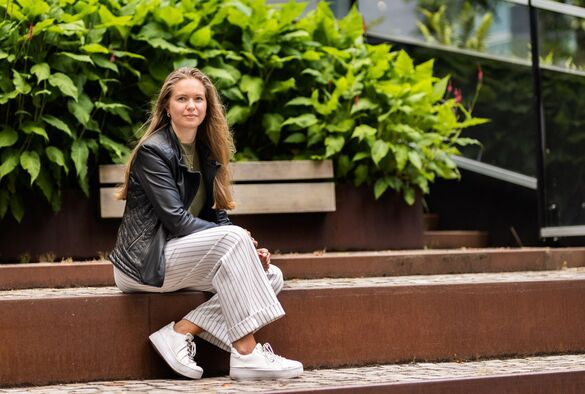 "We have so many different technologies and programming languages in-house; what's more, we're constantly developing new products. As an IT professional with ABN AMRO, you can never go stale."
Read the story
What does your application procedure look like?
2

cv selection and feedback
6

Congratulations on your new job!
Are you made of the right stuff?