We vragen
2+ jaar

Samenwerkingsgerichtheid

Analytische skills
We bieden
€ 4.823 - € 6.890 pm

Een uitgebreid arbeidsvoorwaardenpakket

Regie op eigen ontwikkeling
Waarom ABN AMRO?
Bouwen aan de bank van de toekomst

Een diverse en inclusieve cultuur

Veel interne doorgroeimogelijkheden
IT Cryptography Expert
At a glance
You will work at a future-oriented bank where the customer is always put first. We are working hard to implement innovations. Sustainability, accessibility, safety and transparency are important goals. You will work at Platforms & Technology (P&T) within the Service Integration & Orchestration grid (SI&O). Your colleagues in the Crypto Services team ensure that important information can be encrypted and decrypted correctly. The team is diverse in both nationalities and professional background, which makes it a great place to work and develop yourself.
Your job
The Crypto Services team ensures that important data within the bank can be encrypted and secured correctly. You will therefore start working with cryptography, which in ancient Greek means so much as "hidden writing", but in modern society it mainly stands for the technology used to secure data. The team provides various encryption-related services to the entire holding. You can think of key and certificate management, in which security keys and certificates are created and stored and renewed in a safe manner when necessary. In addition, the team works with Hardware Security Modules (HSM) to encrypt and decrypt information using complex algorithms. This is a piece of high-tech hardware and software that, when used properly, guarantees the highest level of security for the bank. It is your job to explain these complex processes to the business in a simple way so that they can use them as well and safely as possible. This is called HSM as a service.
The team works according to the DevOps & Agile methodology. Every morning you attend the stand-up in which the tasks are divided and monitored.
You are working on improving the Crypto Services, based on user stories.
You will make sure that the Crypto Services are up and running. Occasionally there are incidents that occur that you are going to look into. It sometimes happens, for example, that a HSM is no longer functioning.
For your work you often engage with various stakeholders such as other IT departments, software suppliers or, for example, the data center.
Working environment
You can imagine that information security is a major asset within the bank. In this role you will play an important role in this by making data encryption accessible to the entire bank. You will help various departments within the bank with the management of encryption keys and ensure that all applications can use the encryption services the team is offering. A challenging role for someone who likes to explain a complex process such as encryption in a simple way and make it accessible within the bank. The team currently consists of 11 members with different nationalities and is ready for further expansion. The working language within the team is English.
Your profile
Hard skills:
Bachelor's degree (or higher) in computer science, mathematics or similar (beta education)
Hands on experience with Azure Services (App Service, Azure Managed HSM, Virtual Machine, Key Vault, application insights, monitoring)
Knowledge and experience with Azure DevOps (Repos, Yaml Pipelines), Infra as Code (ARM/Bicep), infra-automation, DevOps (CI/CD) approach
Development and knowledge experience in either Java, Python or Azure
Knowledge and experience with data encryption is a plus Experience with PKI operations in a RA/CA role (certificate management). Experience with key management activities and HSM's Experience in working in an DevOps environment, with an Agile mindset
Soft skills:
Hands-on, self-organized, willing to finish and deliver (execution power)
Able to translate technical language into easy business language
Good at time management and a team player.
Structured, conscientious and accurate
Creative individual with a passion for doing the right thing.
Service oriented professional, you enjoy taking on an internal consultancy role.
We are offering
You will work in an international and ambitious team, where you will learn a lot about encryption. If you do your work well, the information cannot be cracked by outsiders. With this you contribute to the security, privacy and trust that people have in the bank.
The opportunity to be the best you can be, work flexible hours and lots of room to grow both personally and professionally
The opportunity to pro-actively work on your vitality and fitness
A competitive salary, based on your working experience
A supplementary benefit budget of 11%, which you can spend on additional fringe benefits
A personal development budget of EUR 1.000 per year
An annual public transportation pass
A solid pension plan
Interested?
Are you interested? Please apply online. For more information, pelase contact Jeroen van der Harst (jeroen.van.der.harst@nl.abnamro.com). We look forward getting to know you.
Equal opportunities for all
The success of our organisation depends on the quality of our people and the ideas that they have. Truly surprising insights and innovative solutions for our clients result from an interplay of cultures, knowledge and experience. Diversity is therefore extremely important to our organisation. To ensure that everyone at ABN AMRO can develop their talents, we encourage an inclusive culture in which all colleagues feel engaged and appreciated.
Disclaimer external recruitment agencies
External recruitment agencies need to have a signed agreement with ABN AMRO BANK N.V., executed by a Talent Acquisition Specialist, when submitting a resume to a vacancy. In addition, a recruitment agency can only submit a resume when invited by a Talent Acquisition Specialist to join the search for a right candidate. All unsolicited resumes sent to us will be considered property of ABN AMRO BANK N.V. In this case, ABN AMRO will not be held liable to pay a placement fee.
Wie zijn je collega's?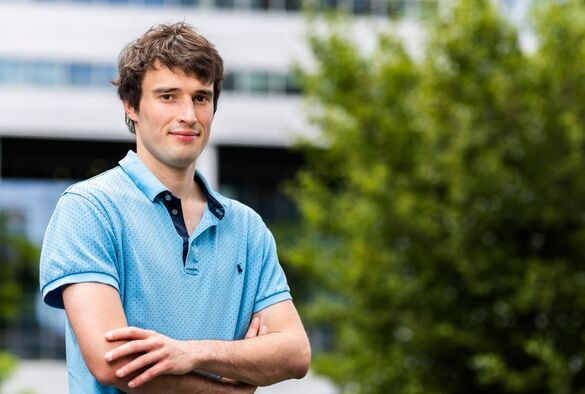 "Er zijn altijd nieuwe systemen en technieken die wij kunnen inzetten bij ons werk. We zijn telkens aan het innoveren, daardoor blijf ik mezelf uitdagen."
Lees het verhaal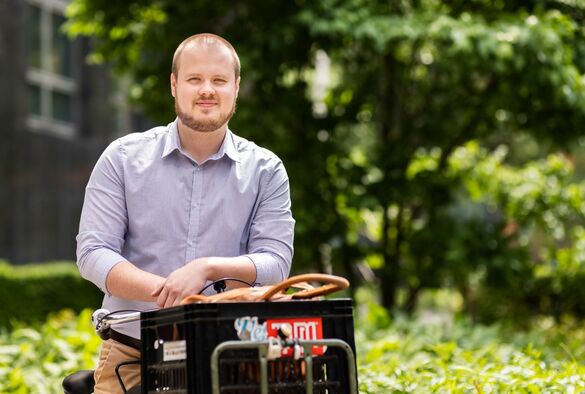 "Wiskunde gaat over problemen oplossen met logica, niet over getallen. In mijn werk zijn cijfers belangrijk, maar het gaat vooral om het menselijk gedrag erachter. Dat voorspel ik met de modellen die ik bouw."
Lees het verhaal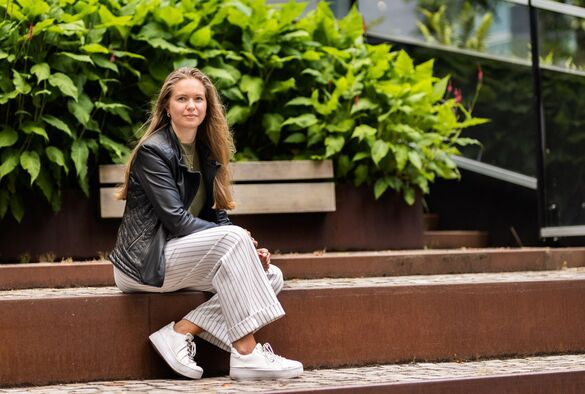 "We hebben zo veel technieken en programmeertalen in huis, bovendien ontwikkelen we aan de lopende band nieuwe producten. Als IT'er kun je bij ABN AMRO onmogelijk vastroesten."
Lees het verhaal
Hoe ziet je sollicitatieprocedure eruit?
1

Reageer online op een vacature
2

Wij beoordelen je CV en motivatie
3

We nodigen je uit voor een interview
4

Daarna volgt mogelijk een assessment
5

Je ontvangt een aanbieding
6

Gefeliciteerd met je baan!
Ben jij uit het juiste hout gesneden?