The Reboot Program
ABN AMRO is committed to advancing equal opportunities for all. Because we believe that everyone, regardless of their background, race, religion or lifestyle, has a right to a life of dignity. Unfortunately, refugees don't yet get a fair chance when entering the job market. Therefore, for (future) employees with a refugee background we've started Reboot in 2017. With Reboot we give refugees a chance to start their careers within ABN AMRO. The program is an initiative created by young talents and it fits our purpose: 'banking for better, for generations to come'.
Intelligence, commitment and ambition know no boundaries

At ABN AMRO we know that refugees are an incredible source of talent, and we want to make the most of their skills and expertise. We know that intelligence, commitment and ambition know no boundaries. We know that when you flee your country of origin, you take with you only what's absolutely necessary. That educational certificates and professional testimonials have to be left behind. For ABN AMRO, a gap in your CV is not a hurdle. Nor is the lack of documentation regarding your work experience of educational level. We are ready to see your talent when you are ready for the job market.
Are you looking for a job, internship or work experience place? Please let us know by applying for the Reboot program, so that we can match you with our hiring managers!

At ABN AMRO you can be yourself
ABN AMRO is a company where you can be yourself. Where a diversity of talented people feel welcome and safe. A company where employees can be themselves, are given the space they need and are appreciated for using their talents to help the bank prosper, each in their own way.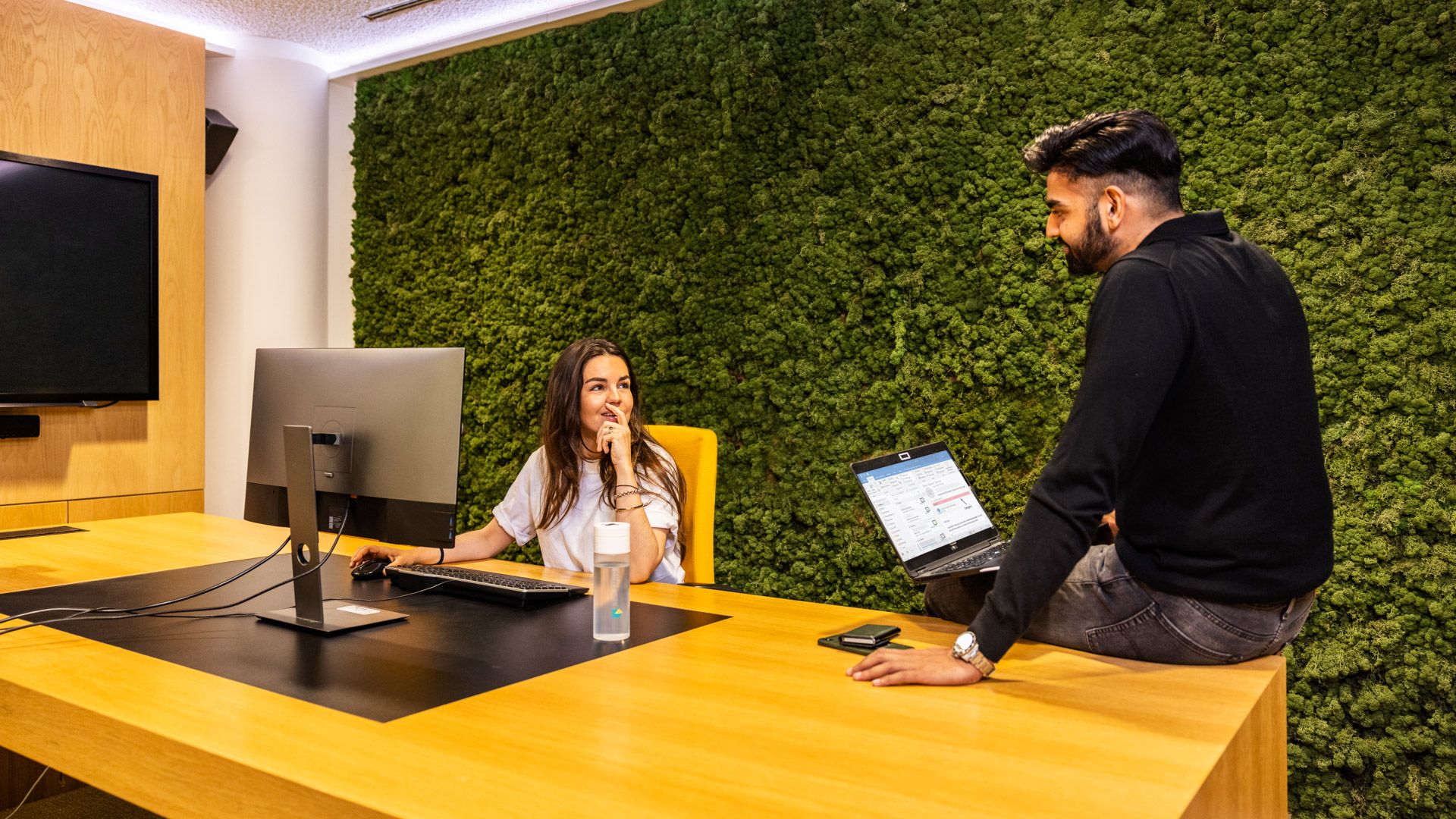 Coaching
(Work) habits often differ per country. ABN AMRO invests in intensive coaching for our Rebooters. We tailor our coaching to your needs, which can differ from learning Dutch, soft skills, intercultural communication and personal development. We value intercultural differences in the workplace instead of seeing it as an obstacle. With a diverse set of employees we can challenge each other, leading to a learning culture for everyone.
How to apply
Please find below an open vacancy for the Reboot project. Here you can add your CV. Please instead of a motivation letter, add a document in which you state:
Your field of work expertise (e.g. finance, IT)
Your proficiency of the English language
Your proficiency of the Dutch language
What your current needs are. This will either be job opportunities with long-term perspective OR a short term opportunity to bridge a certain amount of time.
Your answers will not exclude you from the project, but give our experts the information to get you connected to the right vacancies.