Why ABN AMRO?
Working on projects that matter. Because we are banking for better, for generations to come. That requires taking responsibility from day one, making your own choices and taking decisions, always in the interests of the client and the future of the bank. That is what working at ABN AMRO means.
Expertise
Working at ABN AMRO means opting to deepen or broaden your (professional) knowledge. At virtually every level we will enhance your expertise and open the way for a step upwards or sideways. This way, through up- and/or reskilling, you will grow rapidly into the professional you want to be.
Responsibility
ABN AMRO is going through a number of changes. We are shaping the future of banking in every aspect. In this dynamic and challenging environment, we expect you to take responsibility in supporting the bank's sustainable direction. We have no time for sitting around and just nodding in agreement. It's about making decisions that make the difference between good and better.
Challenge
Whatever your expertise, we will challenge you to use your innovative nature and creativity for the bank of the future. In this way we continue to lead the way in sustainable banking services and offer our clients a good and sustainable balance between care and success.
Teamwork
We offer you a working environment in which you will work intensively with different talents, keeping each other on our toes and enjoying each other's company. We are convinced that a combination of diverse talents working together, produces the best results for our clients.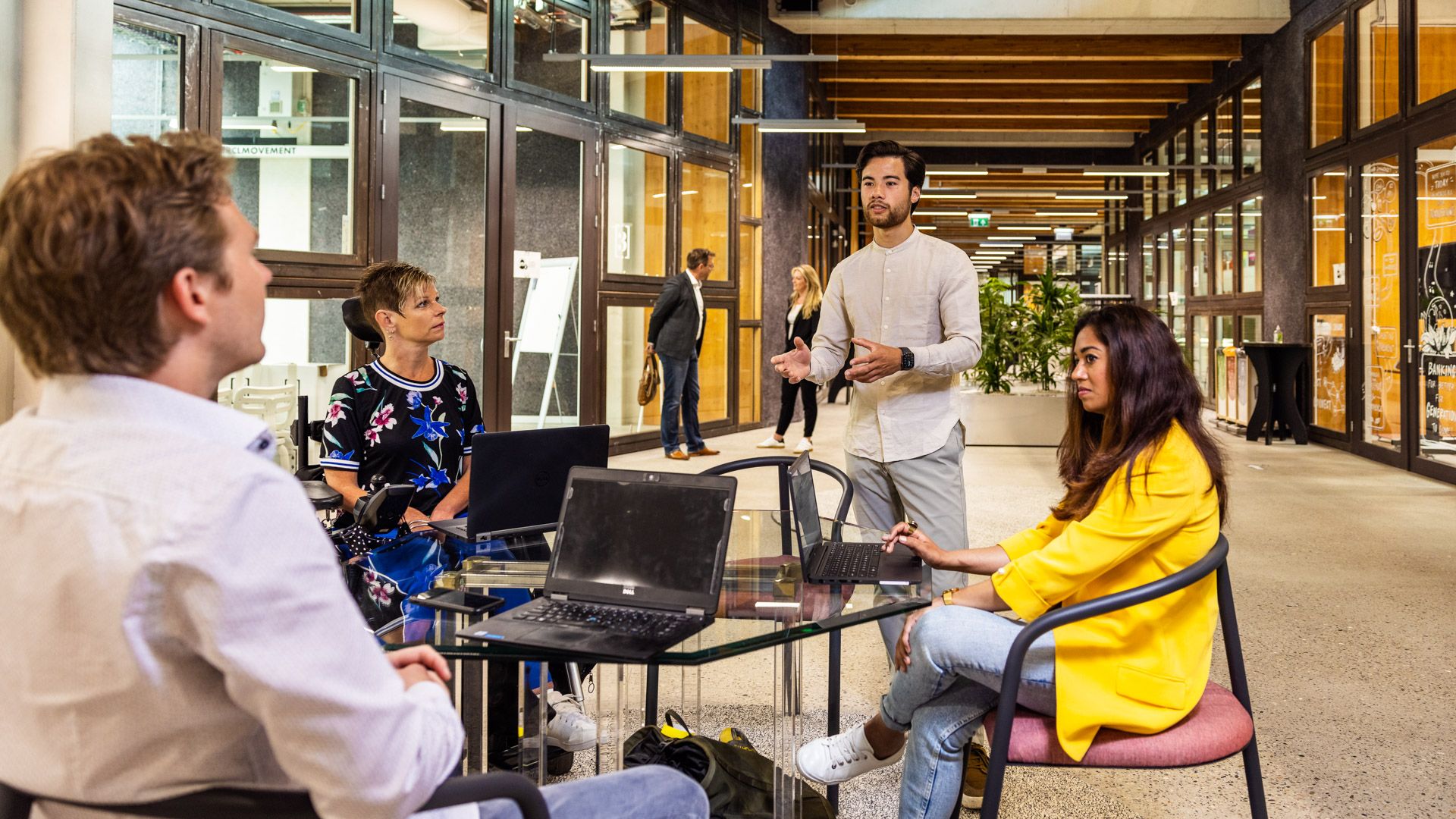 Is ABN AMRO a match for you?
You are happier and perform better when you work in an environment that matches your needs. Are you curious to learn more about what's important to you and how well ABN AMRO's company culture suits you? Find your match – anonymously, if you wish. Do the test and look into your CompanyMatch report right away.