We vragen
2+ jaar

Passie voor je vakgebied

Een leergierige houding
We bieden
€ 4.823 - € 6.890 pm

Een uitgebreid arbeidsvoorwaardenpakket

Regie op eigen ontwikkeling
Waarom ABN AMRO?
Bouwen aan de bank van de toekomst

Een diverse en inclusieve cultuur

Veel interne doorgroeimogelijkheden
CISO DevOps Security Specialist
At a glance
Digital bank robbers are getting smarter and smarter. Can you keep our data behind bars? The need for information security is growing in a fast pace, especially within the banking sector, where there is much to be gained for cyber attackers. For this reason we are constantly looking for smarter ways to make digital banking as safe as possible. This is a key capability because there is a lot at stake.

The IT security wizards within our organization are the expert IT security advisors and coaches. Security wizard help our colleagues designing and running secure applications in a DevOps environment. The team contributes to the safety of the bank by the realisation of the crucial 'shift left': embedding security in the DevOps way of working.
Your job
You play a crucial role in securing our IT landscape in a dynamic environment. You brainstorm, advise and work together with our talented development teams to ensure information security at the start of our banking products. Briefly: a constant co-creation and security by design.
ABN AMRO's IT organization is your biggest client, which is an international environment with people from all over the world. You meet with your colleagues frequently, with developers, product owners, grid owners, from all business lines, throughout the entire bank. It is important to scale the business and customer interests against possible risks. If information security is at stake, you will have to step in and quickly come up with creative and smart alternatives. There is a range of technologies and supporting tooling you will work with. This job provides you with the opportunity to work in an environment with a large diversity of tech developments, products and dedicated and skilled colleagues. The world out there is constantly changing, this makes our job challenging and interesting; it's a continuous learning environment as well!
Working environment
You will become part of CISO Technology and Engineering (T&E), which is part of Corporate Information Security Office (CISO). The CISO department consists of approx. 500 employees and works on the information security of the entire bank. T&E is a multinational team with over 90 employees. We focus on IT security and people security, and work with our IT-colleagues to ensure appropriate infrastructure and application security. In terms of hierarchy, there is little to be noticed as we work together in completing our tasks.
Working at ABN AMRO means: getting even better in what you do. We understand customers, translate their ambitions into common success and earn trust. We want our customers to understand our products. This means that we sometimes turn customers away if the risk of a product is great for them. Customer interest is also: providing a clear product range and communicating clearly. Banking is our profession, the world is our challenge.
Your profile
You are an experienced security specialist who is able to maintain a clear overview, can lead groups on content, and can present and communicate to management and larger groups of colleagues. You continuously search for fresh ideas and gain more professional knowledge in order to enlarge your technical capabilities, as well as improving your soft skills. Furthermore, you have a sharp analytical eye and do not easily get stressed. You are bold, do not simply take things at face value, and dare to ask questions. You can easily convince people and transpose technical jargons into understandable language effortlessly.
Please check your profile if you believe to be a good fit in the team:
3-5 years of experience in the IT security / Application Security Domain
A degree in Information/Computer Science or relevant studies
Comprehensive knowledge of various IT and Security processes
Experience with performing security assessments and with translating generic security requirements into specific use cases
Expertise in cloud security especially focused on the Azure public cloud (relevant certifications in this area are a significant advantage)
Experience in creating, reviewing, and consulting on Information Security documentation and reports
Aptitude for managing stakeholders in a divers, international environment
Fluent in English; Dutch is a 'plus'
We are offering
The chance to become even better as a security professional, by working in a critical sector and in a large team of likeminded professionals. Does IT security make your heart skip a beat? Then this role is for you! Our office in Amstelveen is your home base, but we also work on the office at the Zuid As. We are also flexible, and working part of the week from home is the norm. ABN AMRO gives great importance to personal development and therefore offers a lot of training and career opportunities. In addition, you will receive a competitive salary and an attractive package of employee benefits. With this, you can determine your own conditions for a large part.
We also offering:
•            The opportunity to be the best you can be and lots of room to grow both personally and professionally
•            Possibilities for flexible working hours and work from home are negotiable. We offer good facilities for remote working.
•            The opportunity to pro-actively work on your vitality and fitness
•            A personal development budget of EUR 1.000 per year
•            An annual public transportation pass
•            A solid pension plan
Interested?
Respond to this online vacancy if interested. For more information please contact Evelyn van Dijk (evelyn.van.dijk@nl.abnamro.com), Head of CoE DevOps Security.
Equal opportunities for all
The success of our organisation depends on the quality of our people and the ideas that they have. Truly surprising insights and innovative solutions for our clients result from an interplay of cultures, knowledge and experience. Diversity is therefore extremely important to our organisation. To ensure that everyone at ABN AMRO can develop their talents, we encourage an inclusive culture in which all colleagues feel engaged and appreciated.
Disclaimer external recruitment agencies
External recruitment agencies need to have a signed agreement with ABN AMRO BANK N.V., executed by a Talent Acquisition Specialist, when submitting a resume to a vacancy. No unsolicited services or offers, please.
Wie zijn je collega's?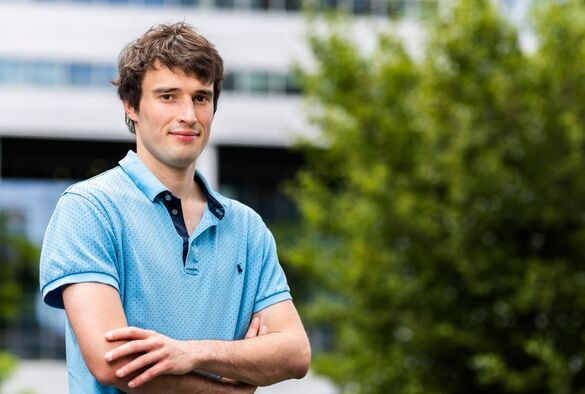 "Er zijn altijd nieuwe systemen en technieken die wij kunnen inzetten bij ons werk. We zijn telkens aan het innoveren, daardoor blijf ik mezelf uitdagen."
Lees het verhaal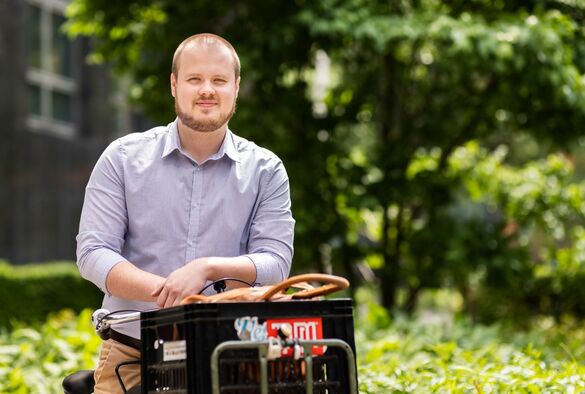 "Wiskunde gaat over problemen oplossen met logica, niet over getallen. In mijn werk zijn cijfers belangrijk, maar het gaat vooral om het menselijk gedrag erachter. Dat voorspel ik met de modellen die ik bouw."
Lees het verhaal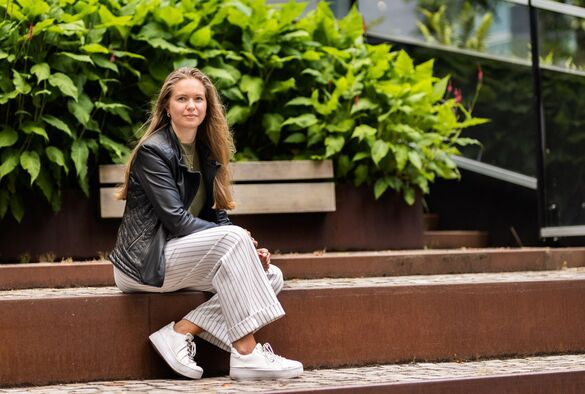 "We hebben zo veel technieken en programmeertalen in huis, bovendien ontwikkelen we aan de lopende band nieuwe producten. Als IT'er kun je bij ABN AMRO onmogelijk vastroesten."
Lees het verhaal
Hoe ziet je sollicitatieprocedure eruit?
1

Reageer online op een vacature
2

Wij beoordelen je CV en motivatie
3

We nodigen je uit voor een interview
4

Daarna volgt mogelijk een assessment
5

Je ontvangt een aanbieding
6

Gefeliciteerd met je baan!
Ben jij uit het juiste hout gesneden?