Internship Communication in an International Context
At a glance
Are you a HBO or MBO student? Are you an innovative Communication, Multimedia or Marketing student looking to gain work experience within a corporate environment? Are you interested in designing content, improving team visibility and organizing events? Then this internship might be for you! We have the capacity and expertise to guide young professionals and make the tasks a good learning experience for them.
Your working environment
Our team is responsible to organise everything around IT outsourcing within ABN AMRO. We facilitate our internal IT organisation and our external workforce suppliers (partners) and make sure the collaboration is optimal. Therefore, communication with both our internal stakeholders as well as our outsourcing partners are key for us.
Your job
We are looking for a student that can help us improve several of our communication elements (newsletter, sharepoint page, powerpoint presentations), both the design/ look and feel as well as the content. Next to this, you will support the organization of (international) events. Further you will play a crucial and pivotal part in further scaling out the look and feel and professionalism of our Competence Center.


Your profile
- You are enrolled in a Dutch educational institution This enrollment is for your internship's entire duration.
- You are studying in the direction of Communication, Multimedia, Marketing or any other related field.
- Affinity with media & design is a plus.
- You are available for 4 to 6 months.
- You have an excellent knowledge of English.
You bring these skills with you:
Autonomous – You are disciplined enough to work without supervision and succeed; you like to take the initiative to solve problems by yourself
Organized – You are often described as being organised, reliable, and confident
Detail-oriented – You pay attention to details; you are used to double checking everything you do in order to deliver the best outcome
Pro-active – You have a "hands-on" mentality; there's a lot to do, most of it we haven't even thought of yet
Team-player - You are a social person who loves to work in groups, sharing responsibilities but also laughs, coffee, and of course success; you can easily reach and collaborate with colleagues, either helping them out or requesting some assistance.
Creative – You are a creative individual in the workplace, always looking for new innovative solutions to problems and experimenting with different ideas.
What we offer
We are offering
Personal laptop,
Travel allowance,
A good compensation,
Pass to all ABN AMRO Networking events,
And not to forget a great team that loves drinks!
Interested?
If you are confident enough to become a valuable member of our team, apply now! And don't forget; a well thought-out and structured CV and motivation letter can set you apart from the rest!
How to do it?
Put only job relevant items on your CV and in your letter.
In your letter you present yourself briefly and tell us why you are interested in this vacancy in particular and in working for ABN AMRO in general. Then explain how you can add value to our team by highlighting your relevant skills and experience.
Finally, always mention your availability period and the purpose of your internship (e.g. thesis research or work experience).
We look forward to getting to know you!
Do you have doubts, questions or compliments for us? Please send us an e-mail to: it.stages@nl.abnamro.com
During your internship at ABN AMRO it is necessary that you are enrolled at an education institution.
Equal opportunities for all
The success of our organisation depends on the quality of our people and the ideas that they have. Truly surprising insights and innovative solutions for our clients result from an interplay of cultures, knowledge and experience. Diversity is therefore extremely important to our organisation. To ensure that everyone at ABN AMRO can develop their talents, we encourage an inclusive culture in which all colleagues feel engaged and appreciated.
Disclaimer external recruitment agencies
External recruitment agencies need to have a signed agreement with ABN AMRO BANK N.V., executed by a Talent Acquisition Specialist, when submitting a resume to a vacancy. In addition, a recruitment agency can only submit a resume when invited by a Talent Acquisition Specialist to join the search for a right candidate. All unsolicited resumes sent to us will be considered property of ABN AMRO BANK N.V. In this case, ABN AMRO will not be held liable to pay a placement fee.
Wie zijn je collega's?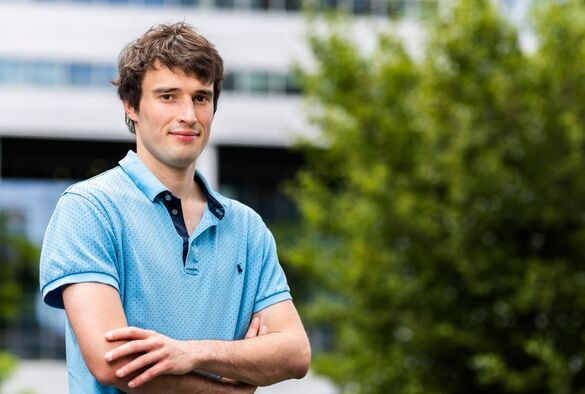 "Er zijn altijd nieuwe systemen en technieken die wij kunnen inzetten bij ons werk. We zijn telkens aan het innoveren, daardoor blijf ik mezelf uitdagen."
Lees het verhaal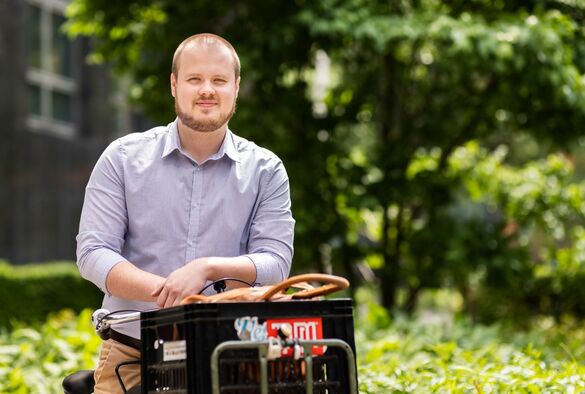 "Wiskunde gaat over problemen oplossen met logica, niet over getallen. In mijn werk zijn cijfers belangrijk, maar het gaat vooral om het menselijk gedrag erachter. Dat voorspel ik met de modellen die ik bouw."
Lees het verhaal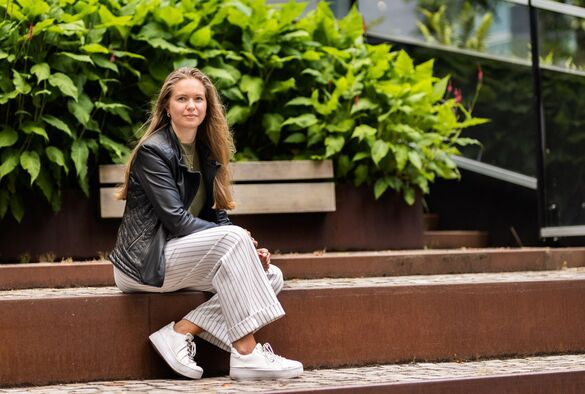 "We hebben zo veel technieken en programmeertalen in huis, bovendien ontwikkelen we aan de lopende band nieuwe producten. Als IT'er kun je bij ABN AMRO onmogelijk vastroesten."
Lees het verhaal
Hoe ziet je sollicitatieprocedure eruit?
1

Reageer online op een vacature
2

Wij beoordelen je CV en motivatie
3

We nodigen je uit voor een interview
4

Daarna volgt mogelijk een assessment
5

Je ontvangt een aanbieding
6

Gefeliciteerd met je baan!
Ben jij uit het juiste hout gesneden?