Streamlead IT Service Management (EU) - Expert Lead II (IT)
At a glance
ABN AMRO Clearing is a global leader in the domain of clearing, offering access to a wide range of listed instruments on markets across the globe. Our clients can select to open an account in one of our local offices across APAC, EU or US and receive their daily position reporting on a regional basis. ABN AMRO Clearing is designated as a mono-line company within ABN AMRO and holds its own banking license (ABN AMRO Clearing Bank NV). Globally the company consists of about 900 FTEs (excluding externals) and is self-sufficient, organizing its own supporting organization.
The CoE IT Control & Service Management supports the IT organization by amongst others, global and compliant ITIL procedures, Risk & audit control and Supplier management, We contribute to the overall company vision creation, strategy and decision-making collaborating closely with our peers.
Your job
The Centre of Excellence (CoE) Lead is globally responsible for defining the "what" of the specific CoE, based on established objectives with focus on knowledge, capability building and standards. Together with the CoE Lead, the CoE Stream Lead IT Service Management (EU) manages expert knowledge within the IT Service Management domain to facilitate the blocks in the grid. He/she ensures on-time delivery of agreed initiatives and manages the overall team performance. The CoE Stream Lead plays a key role in developing global consumable capabilities, this means continues alignment with Streamleads and staff from the IT Service Management teams in other regions (JP, SG, CH, AU, US) .
What you do
As the CoE IT Service management Stream you:
• Develop vision for the expertise area and implement roadmap in collaboration with blocks
• Define and communicate standards and controls relevant to the stream's expertise, monitor on the implementation
• Encourage coordination between teams and collaboration with Spikes on knowledge and best practices
• Coach and encourage the development of CoE members, ensure satisfactory level of expertise across the organization.
• Implement and support business in adoption of relevant policies and monitor adherence to information risk policy (1LoD)
• Discuss incompliance with responsible management of business, track if exceptions to policies and standards is maintained and support defining risk acceptance
• Provide dashboarding & reporting on RAS components in GCIRC and CERC

As a CoE Stream Lead you're considered a (thought) leader in your Stream's area of expertise, which means you're expected to have/show:
• Expert knowledge and forward looking view on the knowledge domain
• Strong leadership skills and delivery capabilities in technology along with abilities to present ideas & initiatives
• Strong communication skills to teach and convey messages in a professional form, Ability to advise block member and PO on adherence to technical standards
Your profile
• University working and thinking level
• 8 years of relevant work experience, experience in a process management/substantive management function and at least 3 years of experience in IT service Management
• Experience in process improvement, stakeholder and expectation management within complex organizations
• Knowledge of financial services and current trends in the field of Agile, DevOps, Platforms, Applications, Service Management processes and procedures
• Experience in finding the right balance between acting in the interests of the customer, compliancy with laws and regulations, so that we are up-to-date and safe. You see this as a challenge, for which you like to come up with creative solutions
• Used to working in an international environment - English is necessary
• Cultural sensitivity is important, as you will work with different nationalities
In addition to the generic competencies, you have knowledge and expertise about the Stream's area of expertise.
Purpose: Drive the setup and implementation of IT service management enabling governance
Mandate: Define and set required standards, processes, controls and reporting enabling governance
Key capabilities: IT service management, ITIL processes, Process design and implementation, Process management, Process design and implementation, End-2-end chain management, (major) incident recovery, incident, problem and change management
Related applications: Service Now
We are offering
The success of our organization depends on the quality of our people and the ideas they have. We believe that teams composed of a combination of cultures, knowledge and experience will generate insights, perspectives and innovative solutions for our customers. Therefore, diversity is of vital importance to our organization. To ensure that everyone within AACB can develop his or her qualities, we encourage an inclusive culture in which all colleagues feel involved and appreciated.
We offer a competitive salary and benefits package and encourage training and development for our employees.
• A truly international environment and a business line which is globally a top three player
• Hybrid working environment (home and office)
• The opportunity to be the best you can be, work flexible hours and lots of room to grow both personally and professionally
• The opportunity to pro-actively work on your wellbeing and fitness
• A supplementary benefit budget of 11%, which you can spend on additional fringe benefits
• A personal development budget of EUR 1.000 per year
• An annual public transportation pass
• A solid pension plan
Interested?
Are you interested? Apply via the button below and upload your resume and cover letter. To find out more, contact rudi.van.lopik@abnamroclearing.com. We very much look forward in meeting you.
Equal opportunities for all
The success of our organisation depends on the quality of our people and the ideas that they have. Truly surprising insights and innovative solutions for our clients result from an interplay of cultures, knowledge and experience. Diversity is therefore extremely important to our organisation. To ensure that everyone at ABN AMRO can develop their talents, we encourage an inclusive culture in which all colleagues feel engaged and appreciated.
Disclaimer external recruitment agencies
External recruitment agencies need to have a signed agreement with ABN AMRO BANK N.V., executed by a Talent Acquisition Specialist, when submitting a resume to a vacancy. In addition, a recruitment agency can only submit a resume when invited by a Talent Acquisition Specialist to join the search for a right candidate. All unsolicited resumes sent to us will be considered property of ABN AMRO BANK N.V. In this case, ABN AMRO will not be held liable to pay a placement fee.
Wie zijn je collega's?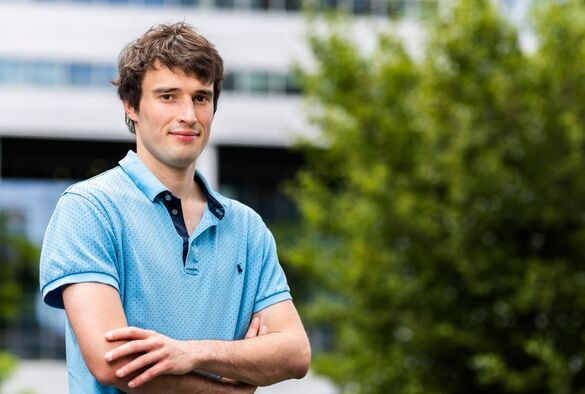 "Er zijn altijd nieuwe systemen en technieken die wij kunnen inzetten bij ons werk. We zijn telkens aan het innoveren, daardoor blijf ik mezelf uitdagen."
Lees het verhaal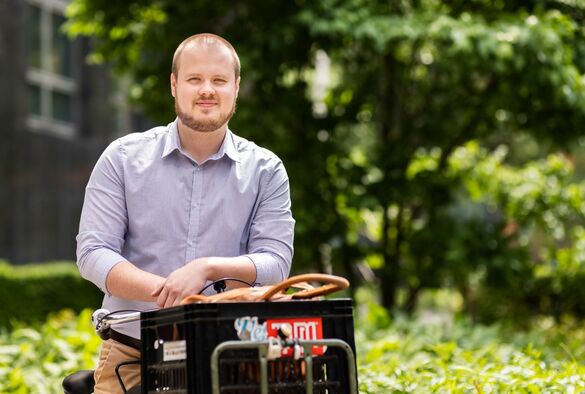 "Wiskunde gaat over problemen oplossen met logica, niet over getallen. In mijn werk zijn cijfers belangrijk, maar het gaat vooral om het menselijk gedrag erachter. Dat voorspel ik met de modellen die ik bouw."
Lees het verhaal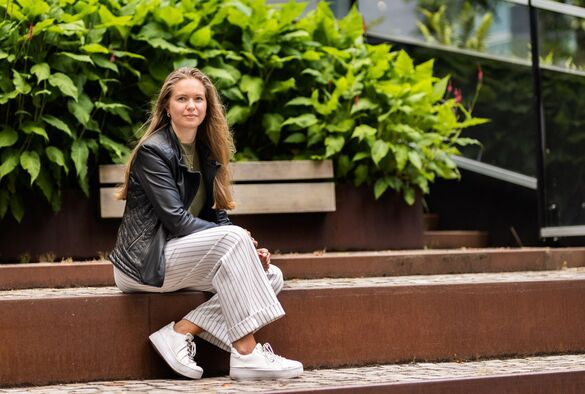 "We hebben zo veel technieken en programmeertalen in huis, bovendien ontwikkelen we aan de lopende band nieuwe producten. Als IT'er kun je bij ABN AMRO onmogelijk vastroesten."
Lees het verhaal
Hoe ziet je sollicitatieprocedure eruit?
1

Reageer online op een vacature
2

Wij beoordelen je CV en motivatie
3

We nodigen je uit voor een interview
4

Daarna volgt mogelijk een assessment
5

Je ontvangt een aanbieding
6

Gefeliciteerd met je baan!
Ben jij uit het juiste hout gesneden?