We vragen
5+ jaar

Een motiverende kracht

Analytische skills
We bieden
€ 4.823 - € 6.890 pm

Een uitgebreid arbeidsvoorwaardenpakket

Regie op eigen ontwikkeling
Waarom ABN AMRO?
Bouwen aan de bank van de toekomst

Een diverse en inclusieve cultuur

Veel interne doorgroeimogelijkheden
Data Scientist Global Finance
At a glance
ABN AMRO Clearing N.V. (AACB) is looking for a data scientist to join the Global Finance Data Science team. Do you want to be working in an ambitious data science team covering the financial markets and the clearing industry in an international environment? Thanks to our global network with offices in eleven countries and proximity to all major exchanges, you will serve the best trading firms on four continents.
Your job
As a data scientist you will work on multiple projects and do this with other Data Scientists in the team, where you will often take a leading role. Although we are part of the Global Finance department, our projects extend beyond the finance domain. For example, you will collaborate with colleagues from departments such as risk, operations, and commerce. In your work you will take care of the full development cycle. This includes the following topics:
Identifying and exploring new opportunities, including experimentation with prototypes.
Building explanatory (time series) models for data-driven business understanding and decision making. Examples are driver analyses for cleared volumes or pricing analysis.
Building predictive / forecasting models. Examples are liquidity and trade volume forecasting.
Building data pipelines of which the output can be used for our team (e.g. for feature engineering, or directly as input for models) or for colleagues to build dashboards on.
Ad-hoc statistical analysis for senior management.
Stakeholder management to make your projects a success, where stakeholders could be based in one of our offices in APAC, Europe, the US, or Brazil.
Presenting your end-to-end data science solutions to a broad non-technical audience.
Translating business use cases where we can apply innovative models such as GPT/large language models.

The aim is to put models to production and for this we have supporting infrastructure to do so. With 6.2 billion transactions being cleared annually and with peak volumes of up to 51 million transactions per day, ABN AMRO Clearing produces a lot of data. In other words, lots of possibilities to do relevant and meaningful work for a data science professional.
Working environment
ABN AMRO Clearing is the cornerstone of global financial markets. We are a globally active multi-asset prime broker, custodian and general clearing member (GCM). We provide execution services, clearing, settlement, custody, securities lending, reporting and financing services for listed derivatives, cash securities, over-the-counter (OTC) products, exchange-traded funds (ETFs), commodities and foreign exchange transactions. We provide services from our offices across Europe, Asia-Pacific, Brazil and the United States. Our coverage includes all major exchanges and execution venues. AACB enjoys market share of 20% or higher for many of the major exchanges on which it operates. As a result, AACB consistently ranks among the top three clearers in every time zone, based on turnover and market share.
Positioning in the organization
You will be working in the Global Finance Data Science team in Amsterdam, reporting to the Global CFO, and closely co-operate with regional finance teams and other departments. We are a team of data enthusiasts, each with our own preferences and skills in the data science domain. With our diverse skillset, we strive for an open and supportive work environment that encourages professional growth and work pleasure. You will play a crucial role in our team as a technical lead in projects and as a mentor for our junior team members, offering you the opportunity to contribute your unique perspective and make your mark.
Your profile
We are looking for the following criteria, we do understand that your skills might differ depending on your working experience:
4+ years of working experience
MSc or PhD in STEM or related field
Experience in applying ML and bringing ML models to production
Experience in Python for (statistical) analysis, ETL, feature engineering, and other data science tasks
Experience in SQL to access databases
Ability to translate business opportunities to an end-to-end data science use case
Ability to communicate your results and solution to a broad audience, such as C-level management, IT colleagues, and finance professionals.
Strong interest and motivation to work in the financial markets
Experience with Dataiku, Tableau, and AWS is a plus
NL based
Knowledge about financial products and the financial markets is needed to do the job. Don't worry if your knowledge level is limited on these topics, we will provide training covering all essential information.
We are offering
You will be able to gain a lot of knowledge of the financial industry and products and also further develop your data science skills. We offer you excellent terms of employment and benefits:
A salary in hay level 10 or 11, depending on level of experience (ranging from €4.800 - €7.850 per month, based on 40 hours)
An additional benefit budget of 11%, with which you can buy flexible terms of employment
A personal development budget of € 1,000 per year
An annual public transport ticket for unlimited travel
A good pension scheme
A position that offers a lot of opportunities for professional development
The ability to work flexibly
Interesting work and challenging projects in an international environment
Equal opportunities for all
The success of our organisation depends on the quality of our people and the ideas that they have. Truly surprising insights and innovative solutions for our clients result from an interplay of cultures, knowledge and experience. Diversity is therefore extremely important to our organisation. To ensure that everyone at ABN AMRO can develop their talents, we encourage an inclusive culture in which all colleagues feel engaged and appreciated.
Disclaimer external recruitment agencies
External recruitment agencies need to have a signed agreement with ABN AMRO BANK N.V., executed by a Talent Acquisition Specialist, when submitting a resume to a vacancy. No unsolicited services or offers, please.
Wie zijn je collega's?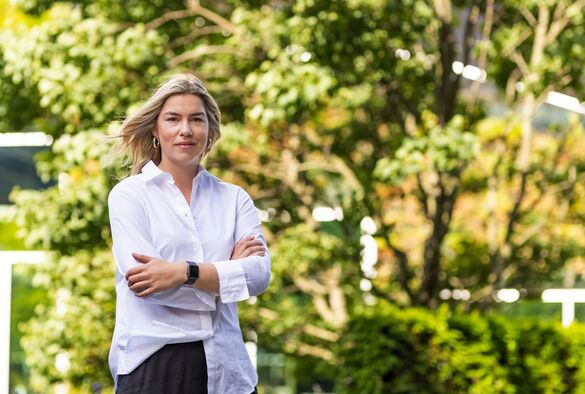 "Het mooiste aan m'n werk? Dat ik elke dag met zeer diverse, ambitieuze mensen moeilijke strategievraagstukken mag oplossen."
Lees het verhaal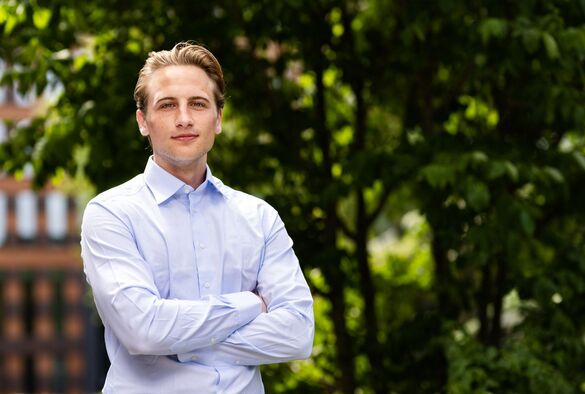 "Mijn werk raakt steeds meer mensen binnen ABN AMRO. De beslissingen die ik neem, doen er dus écht toe."
Lees het verhaal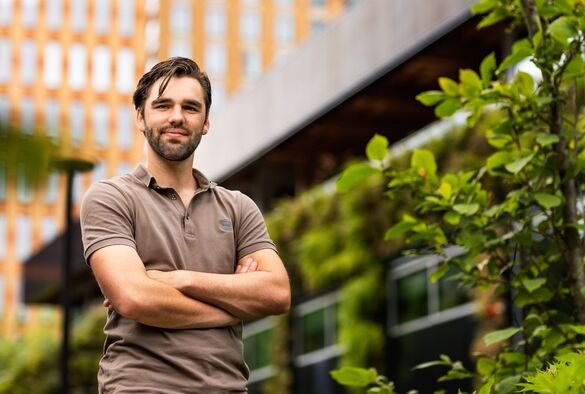 "Er is met data nu véél meer mogelijk dan een paar jaar geleden. Daar ligt de uitdaging voor mij."
Lees het verhaal
Hoe ziet je sollicitatieprocedure eruit?
1

Reageer online op een vacature
2

Wij beoordelen je cv en motivatie
3

We nodigen je uit voor een of meerdere interview(s)
4

Daarna volgt mogelijk een assessment
5

Je ontvangt een aanbieding
6

Gefeliciteerd met je baan!
Ben jij uit het juiste hout gesneden?