We vragen
2+ jaar

Een creatief brein

Analytische skills
We bieden
€ 4.823 - € 6.890 pm

Een uitgebreid arbeidsvoorwaardenpakket

Regie op eigen ontwikkeling
Waarom ABN AMRO?
Bouwen aan de bank van de toekomst

Een diverse en inclusieve cultuur

Veel interne doorgroeimogelijkheden
Power BI Developer / Engineer (HR)
At a glance
Are you passionate about working with HR data, do you have hands-on experience with data engineering techniques, and do you want to help us increase the happiness and effectiveness of our employees? Then we believe we have a great opportunity for you.
We are looking for a Power BI Engineer to join our HR Analytics team. HR Analytics is a team of 14 professionals who support fact-based HR via dashboards, workforce planning, surveys and statistical (machine learning) analyses. Together with you we want to deliver high quality Power BI insights and bring our data management to a higher level, by migrating our local data model to ABN AMROs Azure platform (Databricks). We need the help of an experienced data solutions expert to support this migration, and help us develop new data pipelines on which we can re-build our statistical models and dashboards.
Your job
We are looking for a liaison person between the Power BI front-end developers and the IT data supplier. You are responsible for the monthly data runs in order to refresh all of our Power BI dashboards as well as the maintenance of the Power BI workspaces, data pipelines and data flows. In a short period of time you are able to obtain extensive knowledge of our large and complex data model to be able to make the necessary future changes to support production or to support new requirements.
Additionally, you can help existing data engineers in refactoring our current local Python data pipelines onto Databricks by using PySpark and SQL, based on business requirements from the dashboard team and data science team.
Your ability and willingness to work with others is crucial for your success in this role. You are naturally someone who takes initiative, structures and organises work well and is keen to work with others to deliver tangible results. You are practical, have an analytical approach and good communication skills. You are a strong team player and you take responsibility for your work. In the dynamic environment in which you operate, you have the ability to get all stakeholders on board.
Working environment
You will be working as a Power BI Engineer within the human resource domain in a dynamic, energetic team of professionals who all are critical thinkers and share the same passion: helping HR become more evidence-based. In this job, you focus on high-impact cases on top of our business agenda. You will join a team recognized inside and outside the bank as a front runner in people analytics. We are ambitious and learning every day. We offer an exciting and dynamic work environment with many opportunities for innovation. We provide personal development opportunities and encourage co-working on other HR analytics products like survey management, advanced analytics, organizational design, and strategic workforce planning.
As a business data modeler you work closely with the HR Analytics and the IT department. You represent the business in the delivery and therefore hierarchically you report to the team lead of HR Analytics.
Your profile
You are up to date with the latest developments in Power BI and data. The job requires excellent analytical skills and an eye for detail.
You have an affinity with HR
Strong analytic skills and affinity with Power BI development, data analytics, (pre)processing, and data handling;
Experience in Power BI Platform, in particular: DAX, M/PowerQuery, Tabular Editor (c#), DAX Studio is a must
Expertise in Python, Notebooks and Pandas is a must
Expertise in Azure Databricks, Python, PySpark, SQL
Experience handling structured and unstructured datasets (must)
Experience in data modelling and Kimball methodology (must)
Experience in stakeholder management / alignment with IT as data supplier
Experience in migration of data backends
Experience with batch, streaming and API
Experience with data management, data governance, DQ, and meta data
Pro-active attitude and an excellent team player.
We are offering
We are offering a role within a global leading people analytics team in a challenging environment. Additionally we offer you:
The opportunity to develop yourself on hard as well as soft skills.
A good work-life balance
The opportunity to be the best you can be, work flexible hours and lots of room to grow both personally and professionally
A hybrid way of working
A salary based on your experience*
A supplementary benefit budget of 11%, which you can spend on additional fringe benefits
A personal development budget of EUR 1.000 per year
An annual public transportation pass
A solid pension plan
Interested?
If you find this vacancy interesting and it fits your expectations and qualifications, you can apply online. If you have questions, please contact jaap.veldkamp@nl.abnamro.com (Lead HR Analytics) or marc.henselmans@nl.abnamro.com (PO HR Reporting and surveys).
Equal opportunities for all
The success of our organisation depends on the quality of our people and the ideas that they have. Truly surprising insights and innovative solutions for our clients result from an interplay of cultures, knowledge and experience. Diversity is therefore extremely important to our organisation. To ensure that everyone at ABN AMRO can develop their talents, we encourage an inclusive culture in which all colleagues feel engaged and appreciated.
Disclaimer external recruitment agencies
External recruitment agencies need to have a signed agreement with ABN AMRO BANK N.V., executed by a Talent Acquisition Specialist, when submitting a resume to a vacancy. No unsolicited services or offers, please.
Wie zijn je collega's?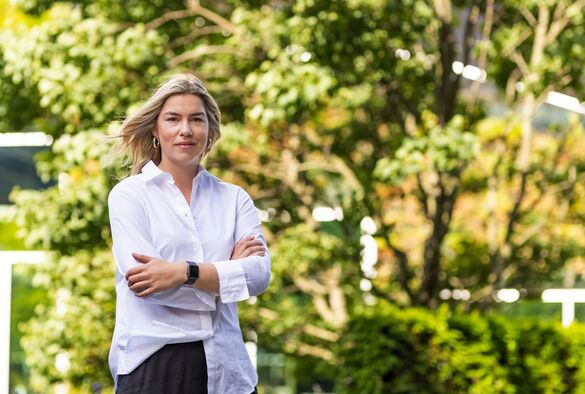 "Het mooiste aan m'n werk? Dat ik elke dag met zeer diverse, ambitieuze mensen moeilijke strategievraagstukken mag oplossen."
Lees het verhaal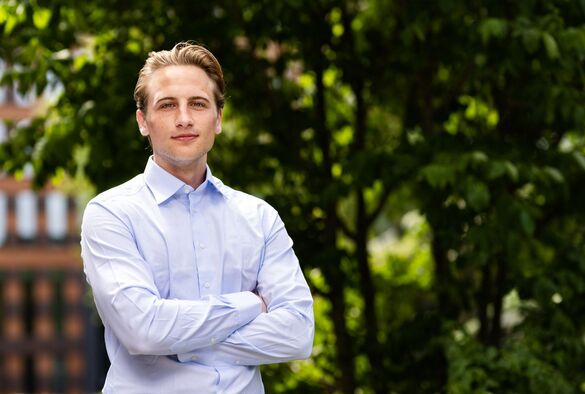 "Mijn werk raakt steeds meer mensen binnen ABN AMRO. De beslissingen die ik neem, doen er dus écht toe."
Lees het verhaal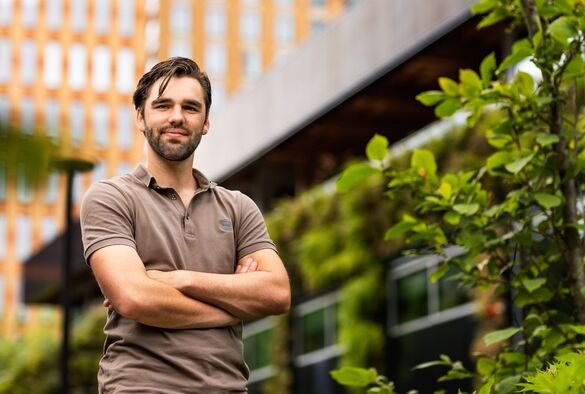 "Er is met data nu véél meer mogelijk dan een paar jaar geleden. Daar ligt de uitdaging voor mij."
Lees het verhaal
Hoe ziet je sollicitatieprocedure eruit?
1

Reageer online op een vacature
2

Wij beoordelen je cv en motivatie
3

We nodigen je uit voor een of meerdere interview(s)
4

Daarna volgt mogelijk een assessment
5

Je ontvangt een aanbieding
6

Gefeliciteerd met je baan!
Ben jij uit het juiste hout gesneden?