We vragen
5+ jaar

Goede communicatie vaardigheden

Analytische skills
We bieden
€ 5.516 - € 7.880 pm

Een uitgebreid arbeidsvoorwaardenpakket

Regie op eigen ontwikkeling
Waarom ABN AMRO?
Bouwen aan de bank van de toekomst

Een diverse en inclusieve cultuur

Veel interne doorgroeimogelijkheden
IT Supplier Manager
At a glance
Are you the spider in the web who can provide answers and advice to internal stakeholders based on overview and structure? Do you enjoy working with various stakeholders and do you take responsibility for your portfolio of major outsourcing contracts? Are you proactive and do you also see opportunities for improvement in addition to your daily work? Then this vacancy is interesting for you!
Without contracts we cannot work with suppliers. With our global 'buy over make' strategy in mind (strategic goal harmonize and globalize), contracts are becoming increasingly important as we become more dependent on the performance of our suppliers. Next to performance staying in control with our contracts and suppliers is part of our strategic goal In control and compliant. Where Contract Owners and DevOps Teams frequently collaborate with suppliers, a supplier manager helps structure and optimize the way contracts are managed. We started the supplier management team seven years ago in Amsterdam and are now with 7 supplier managers spread across Amsterdam, Chicago and Sydney and are further professionalizing ourselves. We support contract owners globally with 330+ contracts and 170 suppliers.
Your job
As a Supplier Manager you are a linking pin of a large number of stakeholders where dozens of topics play a role in a dynamic environment. You also check whether suppliers and ABN AMRO Clearing Bank work according to the bank's standards and (Third Party Risk Management) frameworks. You connect all the dots based on overview and substantive knowledge. You therefore play an important role in solving problems and improving processes across departments. Your primary focus will be on the outsourcing contracts of our private cloud, end user environment and public cloud suppliers. Your activities include:
• Keep the contract portfolio in order, in terms of files and data.
• Contract Owners advise based on contract information, data and other experiences with suppliers.
• Monitor Third Party Risk Management controls and initiate actions.
• Participate in contract negotiations together with Procurement, aimed at contractual improvements and lowering costs.
• Networking and stakeholder management with relevant productowners, grid owners (Chief Information Officer, Chief Technology Officer and Chief Product Officer) and CoE leads.
• Constantly looking for process improvements (as part of our strategic goal automate and simplify)
Working environment
ABN AMRO Clearing is as a specialized business unit within ABN AMRO and holds its own banking license (ABN AMRO Clearing Bank NV). ABN AMRO Clearing IT has a global focus with a variety of programs on both country and global level. The organisation is self-supporting, running its own applications and hosting them from its outsourced data centres across the globe (London and Singapore). Management of IT suppliers is globally organized with a focus on rationalization and centralisation. Cooperation and alignment with the different Grids and Center of Excellences (CoEs), is pro-actively managed.
To support agility there is a continuous focus on digitalize operational processes. Applications like Jira and Wiki are fully adopted.
Your profile
• At least a completed HBO or Master study in a business or IT direction,
• At least five years of relevant work experience in IT or contract management.
• You can enter into discussions with suppliers in a respectful manner.
• You are independent, take initiative and are pragmatic
• Able to be a sparring partner for product owners, IT leads and other departments, such as Procurement, Security (CISO), Group Audit and Legal.
• Able to understand contract texts in both Dutch and English and to provide answers and advice to stakeholders.
• You have a good understanding of the Dutch and English language, spoken and written.
• Knowledge of CATS CM® and agile way of working is an advantage.
• Conceptual knowledge of current IT trends and IT delivery models (Public vs Private Cloud, API, DevOps, CI/CD etc.).
• Knowledge of ABN AMRO's organization is an advantage or a similar highly regulated environment
We are offering
• We offer you plenty of room to grow and the freedom to get the best out of yourself
• We offer good facilities for flexible working from home.
• We help you stay fit & vital
• A personal development budget of € 1,000 per year
• An annual public transport ticket
• A good pension scheme
Interested?
If you have questions please reach out to Global Stream Lead IT Supplier management Jeroen Hamels (jeroen.hamels@abnamroclearing.com).
Equal opportunities for all
The success of our organisation depends on the quality of our people and the ideas that they have. Truly surprising insights and innovative solutions for our clients result from an interplay of cultures, knowledge and experience. Diversity is therefore extremely important to our organisation. To ensure that everyone at ABN AMRO can develop their talents, we encourage an inclusive culture in which all colleagues feel engaged and appreciated.
Disclaimer external recruitment agencies
External recruitment agencies need to have a signed agreement with ABN AMRO BANK N.V., executed by a Talent Acquisition Specialist, when submitting a resume to a vacancy. No unsolicited services or offers, please.
Wie zijn je collega's?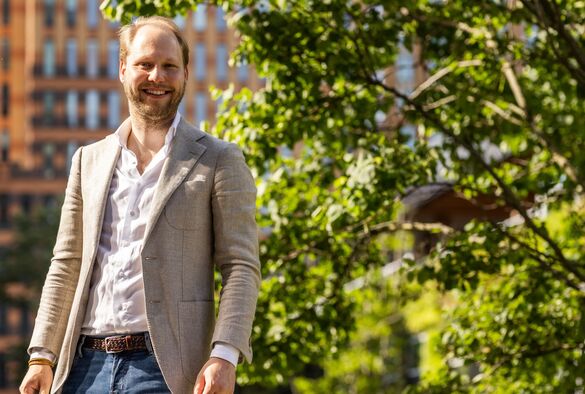 "Een bank heeft een belangrijke maatschappelijke functie, met name voor bedrijven zijn wij de smeerolie van de economie."
Lees het verhaal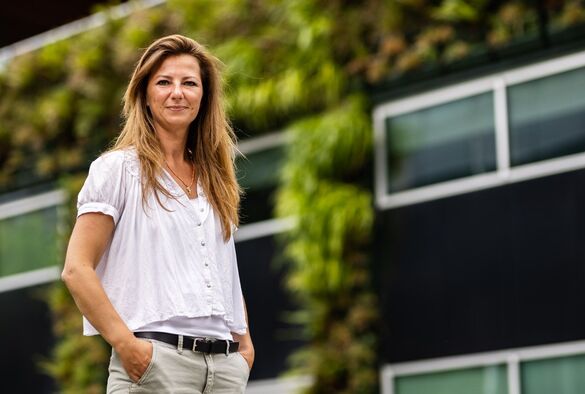 "De financiële sector is natuurlijk redelijk rechttoe rechtaan, maar wij hebben juist te maken met creatieve processen en mensen. Daarom is het belangrijk om mondig te zijn en lef te hebben."
Lees het verhaal
Hoe ziet je sollicitatieprocedure eruit?
1

Reageer online op een vacature
2

Wij beoordelen je cv en motivatie
3

We nodigen je uit voor een of meerdere interview(s)
4

Daarna volgt mogelijk een assessment
5

Je ontvangt een aanbieding
6

Gefeliciteerd met je baan!
Ben jij uit het juiste hout gesneden?