We ask
An entrepreneurial attitude

A customer centric focus

Collaborative skills
We offer
Challenging work

Excellent secondary employment conditions

In charge of personal development
Why ABN AMRO?
Building a future proof bank

A diverse and inclusive culture

Extensive internal career opportunities
Senior IT Support Analyst
At a glance
The Senior IT Support Analyst is positioned in the UK Chief Operating Office (COO) department and has a hierarchical and reporting line to the Head of IT, UK Branch. The Head of IT, UK Branch has a reporting line to the Head of Global Governance & Organisation (GG&O) for Platforms and Technology related activities, and a reporting line into the UK COO for Chief Information Officer (CIO) related activities.
The UK COO Office provides technical and business support functions to the business lines and functions present in the UK, with the goal of enabling the smooth and efficient running of the organisation.
The Department is accountable for IT services (Platforms and Technology and Information Security) in collaboration with the central Innovation and Technology (I&T) departments (incl. IT Personal and Business Banking and Functions (PBBF) and IT Wealth Management and corporate banking (WMCB)). The department is responsible for Procurement services, buildings and facilities management, and business continuity planning and co-ordination.

Your job
The Senior IT Support Analyst is responsible for service management and providing high quality, effective and professional, customer focused, services to UK Branch and business lines/units that fall within its service management remit. The role requires that the Senior IT Support Analyst is responsible for trouble-shooting, installation, local application support, testing, maintenance, documentation, access management, support of all users systems and software locally.
The successful candidate should have proven experience of a customer facing environment and an understanding of the service/customer relationship and the pressures this involves. Experience in receiving problem calls and taking considered actions to get them resolved within the appropriate Service Level Agreement time.
The Senior IT Support Analyst has the following responsibilities working across the London and Brighton offices:
To collaborate and lead discussions with the central support function, whilst managing local support
To respond to incidents (and questions)using the predefined incident management process and liaises with users to ensure fast and satisfactory problems resolution.
Analyses and resolves problems when they arise providing details of the resolution in ServiceNow
Provide high quality support and advice for end user platforms including O365 and any local applications
Maintains and implements improvements to system/application procedures and process documentation, where applicable
Proactively looks for way to automate and improve services and implement solutions.
Investigates and develops methods for performance optimisation and the prevention of recurring problems.
Tests and implements upgrades to hardware and applications following standard procedures
Ensures all system and application changes are approved in accordance with established central Change Control procedures
Follow Joiners, Movers and Leavers process for equipment set up, updates and all access control and ensure general housekeeping (maintaining up to date records), as defined by established procedures. Ensures that the process is efficiently progressed and completed in accordance to target timelines.
To ensure the integrity and security of all data and equipment held within ABN AMRO environment and report all security violations to the BISO
Ensures all systems are not vulnerable ensure antivirus/vulnerability patching is up to date.
Has good experience with leading and performing 3rd party review meetings
Willingness and occasionally work outside of normal business hours as part of local support desk or to support other IT activities, projects or offices.
Your working environment
ABN AMRO is an enterprising bank with a primary focus on Northwest Europe. We serve clients in the retail, private banking and corporate banking sectors. We are also present internationally in a number of specialist activities, such as Corporate and Commercial Banking, Asset Based Finance and Clearing.

At ABN AMRO we have a clear purpose: Banking for better, for generations to come. The shift towards sustainability is one of the most important challenges of our time. Supporting our clients at times that matter has always been our role and our responsibility. Together, we aim high and work towards lasting relationships that are relevant and responsible, both now and in the future. We want to be the bank that leads the way.

Our strategy goes far beyond financial value: we want to accelerate the transition to sustainability. We do this by supporting and advising our clients in order to facilitate their sustainability shift. Our commitment to clients, employees, investors and society calls for clear direction, focus and dedication.

We concentrate on our three strategic pillars:
Support our clients transition to sustainability
Reinvent the customer experience
Build a future-proof bank

Our strategy requires a culture of working together and permanent learning. It's only with this mindset that we unleash the best in ourselves to deliver a high standard of performance. ABN AMRO's culture is the catalyst for the evolution in which we find ourselves: our people are imaginative, trust each other and do just that little bit extra to help clients.

ABN AMRO UK is part of the Corporate Banking business line and operates the following businesses in the UK:
Corporate and Institutional Banking which includes Corporate Banking, Clearing, Global Markets - Sales & Trading and Financial Institutions
Commercial Banking which includes Asset Based Finance and International Desk, which provides transactional banking services

Our business lines are supported by a number of functions such as Risk, Compliance, Legal, IT, Finance (Including Tax), Business Management and Human Resources. We currently employ approx. 380 people in the UK.
Your profile
Required employment experience / skills
Knowledge of ITIL framework and Incident/Change management, qualifications preferred
Proven experience in progressing actions to completion, including incident resolution, project work.
Excellent analytical and communications/written skills (verbal/written).
Experience of working in a regulated and/or financial industry
Ability to work in a team environment.
Demonstrates a strong personal commitment to customer needs and corporate objectives.
Proven ability to work well under pressure and to multiple deadlines, practical thinker.
Change management - adheres to correct procedures to ensure that any changes are carried out successfully.
Project management - experience of managing or working on projects.
Good knowledge of access control
Knowledge of Office365 suite, VPN and connectivity tooling, Windows Desktop OS, Endpoint protection software, Printing technologies, Agile working methodologies
Experience of App-Virtualisation and cloud technologies
In-depth knowledge of SCCM application deployment software.
In-depth knowledge of Print Server
Knowledge of Wintel systems (Servers and preferably desktops).
Knowledge of Market Data and Trader Support including Bloomberg
Good HP/Dell hardware knowledge
Desirable employment experience / skills
Proven restore/backup knowledge
Knowledge of business application support and automation (Monitoring and Management).
Knowledge of Financial Services.
What we offer
Joining ABN AMRO means working on meaningful projects. Projects that have an impact on our clients. Working with a wide range of people with different backgrounds, opinions and ideas. In the UK, in the Netherlands or elsewhere in our international network. We offer an environment where you will be challenged on a daily basis - professionally as well as on a personal level - so that you can grow to become the professional you want to be.
We have identified that the following types of flexible working may be suitable for this role in principle.

A minimum of 2-3 days in office, determined by team and project requirements. This role will have a multi-location, shift rotation requirement, including staff rotation to offices and covering of leave, illness etc.
Any requests will be determined in line with our Flexible Working Policy:
Type of Flexible Working Likely to be suitable
Remote Working Yes
Other Yes

Interested?
Are you interested? Please apply via the button below.

For more information please contact Niki Champion, Senior Resourcing Partner, UKrecruitment@uk.abnamro.com, +44 203 192 9342.
Wie zijn je collega's?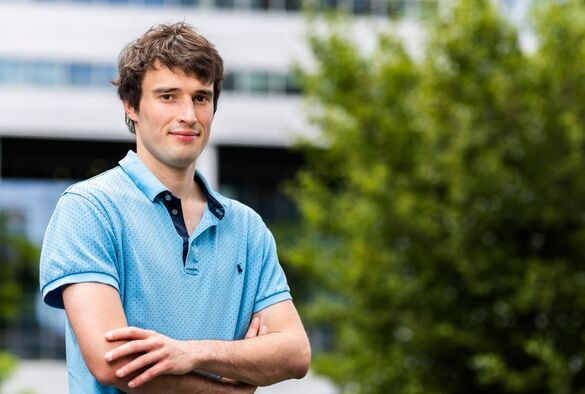 "Er zijn altijd nieuwe systemen en technieken die wij kunnen inzetten bij ons werk. We zijn telkens aan het innoveren, daardoor blijf ik mezelf uitdagen."
Lees het verhaal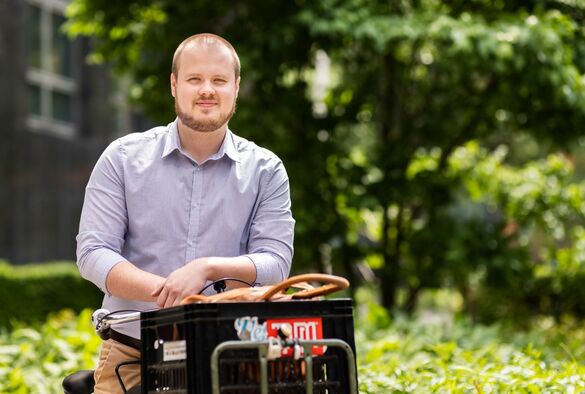 "Wiskunde gaat over problemen oplossen met logica, niet over getallen. In mijn werk gaat vooral om het menselijk gedrag achter de cijfers. Dat voorspel ik met de modellen die ik bouw."
Lees het verhaal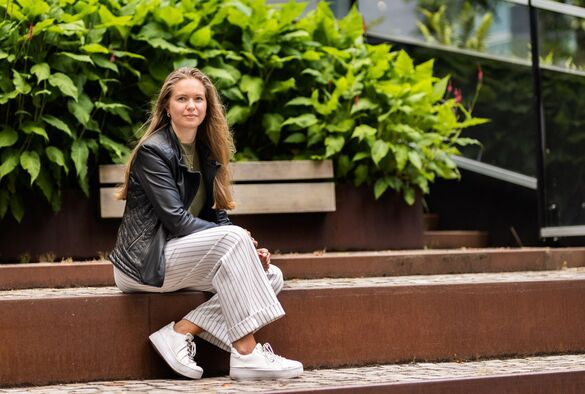 "We hebben zo veel technieken en programmeertalen in huis. En we ontwikkelen steeds weer nieuwe producten. Als IT'er kun je bij ABN AMRO onmogelijk vastroesten."
Lees het verhaal
Hoe ziet je sollicitatieprocedure eruit?
1

Reageer online op een vacature
2

Wij beoordelen je cv en motivatie
3

We nodigen je uit voor een of meerdere interview(s)
4

Daarna volgt mogelijk een assessment
5

Je ontvangt een aanbieding
6

Gefeliciteerd met je baan!
Ben jij uit het juiste hout gesneden?