We vragen
5+ jaar

Passie voor je vakgebied

Een toekomstgerichte mindset
We bieden
€ 4.823 - € 6.890 pm

Een uitgebreid arbeidsvoorwaardenpakket

Regie op eigen ontwikkeling
Waarom ABN AMRO?
Bouwen aan de bank van de toekomst

Een diverse en inclusieve cultuur

Veel interne doorgroeimogelijkheden
Identity and Access Management Specialist (IAM Engineer)
At a glance
Do you like to build Security technology solutions that matter to your internal users and end customers? Do you like to see the bigger picture and not only focus on the tools but bring it together in a bigger IT Security context. Work together with other IT Engineers in the product and platform grid to make this happen? Do you have an automate first mindset and want to work on the real important stuff ? Then this is the right area for you.
Your job
You will be working within the ABN AMRO Clearing, CIO, CTO Grid – Security block, which is responsible for all the IT Security Tools, Technology and platform. As an Identity & Access Management Engineer (IAM) in the Security Block you will be responsible for the design, development and operations of the Identity and Access Management (IAM) tools, technologies and platform including SailPoint for Access Governance, ForgeRock/Entrust/CISCO DUO for Access Management/Authentication/SSO and CyberArk for Privileged Access Management and lastly our own PKI solution. And to also ensure our solutions can integrate with all the applications and platforms with the rest of the ABN AMRO Clearing environment in a fast and secure manner.
You are part of a starting Agile Scrum team and your focus needs to be on the long term vision, strategy, daily operations and stability of the IAM services in your block and contributing to the changes/development we need to perform to create Future Proof IT Landscape by migrating Security functions from on-prem our new Public Cloud environment (AWS and Azure)
Working environment
Our Mission is to Protect, Comply and Enable ABN AMRO Clearing bank using our Security Platforms and Technology. Protect our business by reducing our attack surface, Comply with regulations and cybersecurity standards, Enable DevOps, Cloud and modern usage patterns
There are currently 4 main focus area within the Identity and Access Capability stream in the Security block – PKI (Entrust), Access Management (ForgeRock, Entrust MFA and CISCO DUO), IGA (Sailpoint) and PAM (CyberArk). Besides this we also own Infra – End point Security and Network Security, Integrated Vulnerability management (including assessment and reporting). We work together with an managed service partner to deliver the Integrated Threat and vulnerability Management services and we deliver all IAM services inhouse/contractors. You are part of the team that works together in an Agile way and will focus on integrating services between all our platforms to create a one-stop shop for IT Security needs.
Your profile
We have 3 open positions
Position 1 (1 FTE) - Main focus area – Privilege Access management (using CyberArk)
Position 2 (1 FTE) - Main focus area – Identity Governance and Administration (using Sailpoint)
Position 3 (1 FTE) - Main focus area – Access management and Authentication (using ForgeRock, Entrust MFA, CISCO DUO, mPKI)
We are looking for an experienced IAM engineer preferablywith knowledge in Sailpoint/IGA, PAM (CyberArk) and AM (ForgeRock/Ping/Entrust. You need to feel ownership over the services and not only develop new features but also ensure the stability and availability of these services. You need to have a security mindset. Because of the Agile way of working it is important that you a have good collaborative skills and good communication skills and take an active posture (ownership/personal leadership) in achieving maximum customer value and 24x7 availability.
HBO education / level of thinking
At least 5 years experience as an IAM Engineer or similiar
Intermediate/advanced knowledge on IAM Tools – Sailpoint, ForgeRock/Ping, CyberArk, PKI (or similiar IAM tooling)
Knowledge in programming or scripting languages ( e.g. Java, shell scripts, XML programming etc)
Good communication skills
Good collaboration skills
Ownership / Entrepeneurship
Customer centric mindset, value first
We are offering
Establish in one of the most wanted and in demand Technology area – IT Security
Opportunity to shape the future of IT Security including IAM for ABN AMRO Clearing
Dynamic work environment in a multi-cultural organization with an entrepreneurial mindset
Learning opportunities/ switch to other tools and platforms within IT Security
Further:
•            The opportunity to be the best you can be and lots of room to grow both personally and professionally
•            Possibilities for flexible working hours and work from home are negotiable. We offer good facilities for remote working.
•            The opportunity to pro-actively work on your vitality and fitness
•            A personal development budget of EUR 1.000 per year
•            An annual public transportation pass
•            A solid pension plan
Interested?
Contact Block Lead/Product Owner/Head of Security Platforms and Technology, Jagan Narayanamoorthy, +31 651814382, jagan.narayanamoorthy@abnamroclearing.com
Equal opportunities for all
The success of our organisation depends on the quality of our people and the ideas that they have. Truly surprising insights and innovative solutions for our clients result from an interplay of cultures, knowledge and experience. Diversity is therefore extremely important to our organisation. To ensure that everyone at ABN AMRO can develop their talents, we encourage an inclusive culture in which all colleagues feel engaged and appreciated.
Disclaimer external recruitment agencies
External recruitment agencies need to have a signed agreement with ABN AMRO BANK N.V., executed by a Talent Acquisition Specialist, when submitting a resume to a vacancy. In addition, a recruitment agency can only submit a resume when invited by a Talent Acquisition Specialist to join the search for a right candidate. All unsolicited resumes sent to us will be considered property of ABN AMRO BANK N.V. In this case, ABN AMRO will not be held liable to pay a placement fee.
Wie zijn je collega's?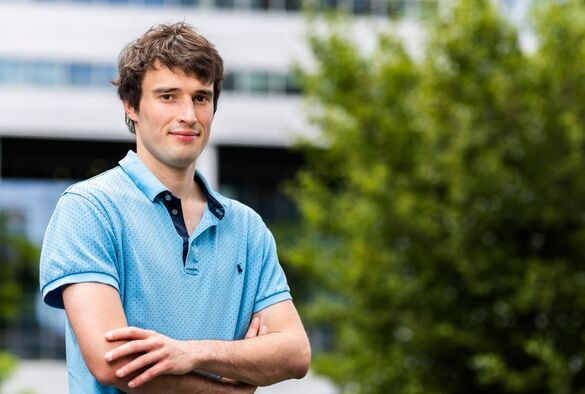 "Er zijn altijd nieuwe systemen en technieken die wij kunnen inzetten bij ons werk. We zijn telkens aan het innoveren, daardoor blijf ik mezelf uitdagen."
Lees het verhaal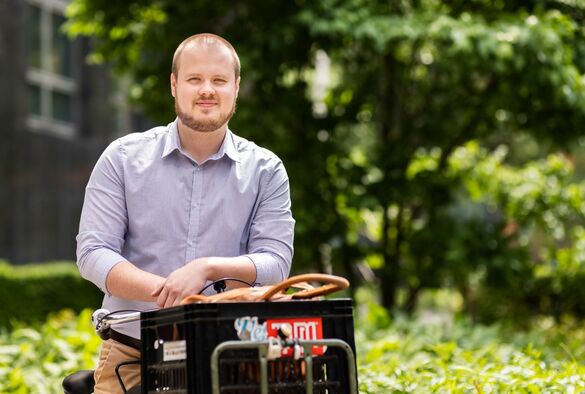 "Wiskunde gaat over problemen oplossen met logica, niet over getallen. In mijn werk zijn cijfers belangrijk, maar het gaat vooral om het menselijk gedrag erachter. Dat voorspel ik met de modellen die ik bouw."
Lees het verhaal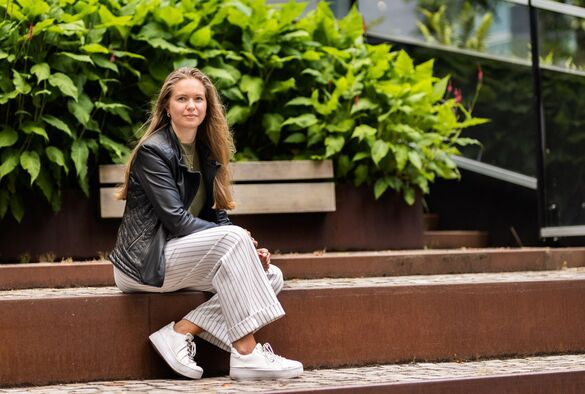 "We hebben zo veel technieken en programmeertalen in huis, bovendien ontwikkelen we aan de lopende band nieuwe producten. Als IT'er kun je bij ABN AMRO onmogelijk vastroesten."
Lees het verhaal
Hoe ziet je sollicitatieprocedure eruit?
1

Reageer online op een vacature
2

Wij beoordelen je CV en motivatie
3

We nodigen je uit voor een interview
4

Daarna volgt mogelijk een assessment
5

Je ontvangt een aanbieding
6

Gefeliciteerd met je baan!
Ben jij uit het juiste hout gesneden?