We vragen
5+ jaar

Een motiverende kracht

Analytische skills
We bieden
€ 4.077 - € 5.656

Een uitgebreid arbeidsvoorwaardenpakket

Regie op eigen ontwikkeling
Waarom ABN AMRO?
Bouwen aan de bank van de toekomst

Een diverse en inclusieve cultuur

Veel interne doorgroeimogelijkheden
Business Developer Data
In het kort
As a personal bank in the digital age, we are looking for someone with a digital mindset and experience in creating and maintaining propositions in a customer centric environment.
Our goal? Clients that value our products. Continuity of service. Further digitizing our propositions. All of which while maintaining a healthy cost base. Fit the description? Make sure to reach out!

Je werk
As a Business Developer, you are responsible for the development and maintenance of our Non Financial Risk products. You are able to clearly define requirements (the What and Why), based on input from the stakeholders and/or together with the stakeholders, including measurable acceptance criteria, so that the development team has the right framework for realizing the business value.
At the moment, a refresh of several self risk assessment processes is taking place together with an update of the Risk Framework. As a business developer with focus on implementation, you are responsible for the implementation of the new process.
What you will do:
- Validate how the "old" assessments are available in the new process
- Ensure the reports are correct and aligned with the new data
- Investigate what to do with ongoing assessments at the time of go live
- Define requirements for the team for implementation/migration
Werkomgeving
The Non Financial Risk Grid is part of Finance & Risk Business Grids (FRBG). The FRBG organization is a dynamic and inquisitive work environment in which we work together in an Agile way in order to be result-oriented as possible in the light of all (technological) developments for the benefit of the customer.

• Working in a multidisciplinary Agile team (5-9 people)
• Informal atmosphere with lots of room for fun-International environment
• You are a 'T-shaped' professional and have the ambition and drive to help teammates
• Working together with (including offshore) partners.

Within the grid you will be part of a delivery block.
Je profiel
You are a go-getter and want to deliver value, and inspire colleagues in delivering results. Creativity allows you to overcome challenges. Developing and owning propositions makes your heart beat faster. You are experienced in (business) implementation / migration projects, translating business needs into clear requirements, process flows and acceptation criteria and support the IT development team members in their needs, as well communicate with the business stakeholders.

• University degree
• A minimum of 5 years of experience in developing (digital) propositions and/or improving customer journeys
• Experienced with implementation and migration projects
• Skilled in Stakeholder management and are able to manage expectations and create traction
• You are strong in identifying business requirements and wishes and converting them into clear user stories
• You can convert conceptual approach into tangible actions
• Experienced in making process flows
• Experienced in project based work to ensure deadlines are met
• Experienced in working with IT teams towards technology delivery
• Preferred: You can communicate in Dutch
• Preferred: you have relevant knowledge of the Risk Control framework
• You take responsibility for your own work and team goals (self-organising)
Wij bieden
An organisation that allows you to get the best out of yourself depending on your ambitions, interests and experience
• A gross yearly salary between €48.926 and €69.874 depending on relevant work experience based on 36 hours
• Benefit budget of 11% to buy flexible labour conditions
• A personal development budget of € 1.000 per year
• A solid pension plan
• Flexible working hours
Interesse?
Are you interest? Apply online. For more information, please reach out to Lea Boneh, Lead Business Developer NFR grid lea.boneh@nl.abnamro.com.
Wie zijn je collega's?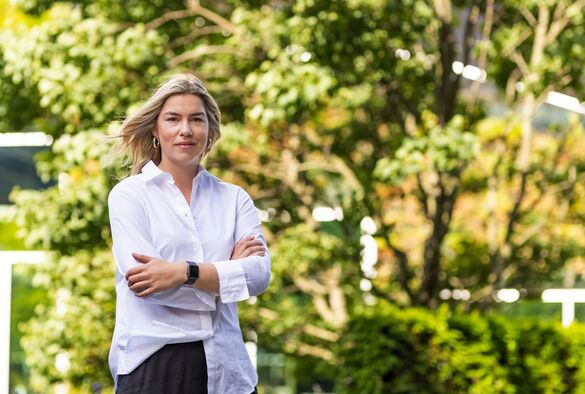 "Het mooiste aan m'n werk? Dat ik elke dag met zeer diverse, ambitieuze mensen moeilijke strategievraagstukken mag oplossen."
Lees het verhaal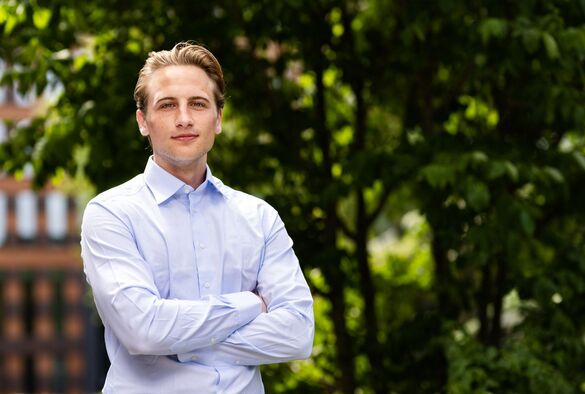 "Mijn werk raakt steeds meer mensen binnen ABN AMRO. De beslissingen die ik neem, doen er dus écht toe."
Lees het verhaal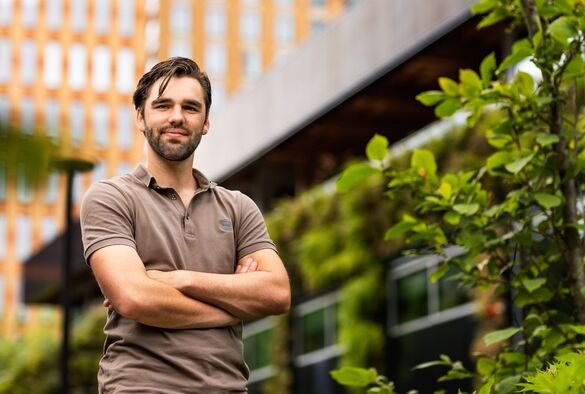 "Er is met data nu véél meer mogelijk dan een paar jaar geleden. Daar ligt de uitdaging voor mij."
Lees het verhaal
Hoe ziet je sollicitatieprocedure eruit?
1

Reageer online op een vacature
2

Wij beoordelen je CV en motivatie
3

We nodigen je uit voor een interview
4

Daarna volgt mogelijk een assessment
5

Je ontvangt een aanbieding
6

Gefeliciteerd met je baan!
Ben jij uit het juiste hout gesneden?