We vragen
10+ jaar

Samenwerkingsgerichtheid

Een procesmatige aanpak
We bieden
€ 6.408 - € 9.155 pm

Een uitgebreid arbeidsvoorwaardenpakket

Regie op eigen ontwikkeling
Waarom ABN AMRO?
Bouwen aan de bank van de toekomst

Een diverse en inclusieve cultuur

Veel interne doorgroeimogelijkheden
Data Management Consultant
At a glance
Do you have the ambition to help ABN AMRO with the transition towards a data-driven bank? Do you like to work in the complex world of lending, credit risk, systems and regulation? Be part of the Credit Data Management team!
Financial Solutions handles all credit, loan and collateral applications of Corporate Clients. As part of these processes, we collect enormous amounts of data, which are used for our critical client processes, credit risk monitoring and all kind of regulatory reporting. Data needs the right people to understand it and ensure its valuable insights. That is why we are looking for a new colleague as Data Management Consultant.
Your job
As Data Management Consultant you are able to make the difference in data management by using your analytic and project management skills to guarantee high data quality for lending products, credit risk management, systems and data processes. You support the business as data owner with a focus on your own dataset. You are not on your own, you work together in the team of Data Management with colleague data management consultants/ data stewards, data modellers and engineers.
You will work together with data providers (e.g. teams that support and maintain lending systems) and data consumers (e.g. teams that create regulatory reports) to advise on which data to use to fulfil their requirements.
You will analyse issues and gaps raised by data users and determine data quality requirements, which are in line with regulations or internal standards.
You will uplift the quality of data of corporate lending by ensuring minimum standards via processes, controls and IT systems.
You will conduct data analyses, and validate data for existing, new or migrating sources of information in our data environment.
Your are trusted advisor to the team lead and engage with key stakeholders in the execution of the goals of the department
You will have insight, oversight and control over the end-to-end change and roadmap
You will ensure there is a an up-to-date and relevant overview of status, decisions, impediments and dependencies
You can address dependencies across initiatives to ensure an integrated approach in realizing our strategic ambitions.
You are pro-active looking for co-operation with stakeholders within Business, IT, Risk and Finance.
You will identify opportunities for process improvement, and for the development, optimization and adaptation of systems, procedures and controls.
You can easily switch between details and a more holistic view on the whole credit data landscape and end-to-end processes.
You will represent our team in several initiatives and projects.
Working environment
You work in Amsterdam in the Credit Data Quality team, which is part of Financing Solutions/Corporate Banking. Financial Solutions is responsible for all corporate lending in The Netherlands and international locations.
The Credit Data Quality team is part of the Credit & Collateral Data Management department. This department is responsible for data quality and data distribution. The team of professionals works closely together with the Credit Grids/IT on data and system improvements. The team consists of enthusiastic colleagues, which collaborate with many different departments within the bank.
Your profile
Bachelor/master degree in Economics, Finance or Data
Working experience/familiarity with corporate lending, finance or risk
Excellent analytical and conceptual skills
Affinity with data management and data analyses
Project experience
Preferably knowledge of data (quality) management processes and data governance (or willingness to learn)
Team player, with humour!
We are offering
Data management is still developing. The credit domain is a key focus area for the bank and you will have an important role. We offer the opportunity to develop yourself within a bigger organisation. You will have a lot of freedom in a challenging environment.
We are offering:
•            The opportunity to be the best you can be and lots of room to grow both personally and professionally
•            Possibilities for flexible working hours and work from home are negotiable. We offer good facilities for remote working.
•            The opportunity to pro-actively work on your vitality and fitness
•            A personal development budget of EUR 1.000 per year
•            An annual public transportation pass
•            A solid pension plan
Interested?
Does this sound like something you'd be interested in? Send us your application as soon as possible.To find out more, please contact Rosemarijn Blankvoort (rosemarijn.blankvoort@nl.abnamro.com). We love to hear from you.
Equal opportunities for all
The success of our organisation depends on the quality of our people and the ideas that they have. Truly surprising insights and innovative solutions for our clients result from an interplay of cultures, knowledge and experience. Diversity is therefore extremely important to our organisation. To ensure that everyone at ABN AMRO can develop their talents, we encourage an inclusive culture in which all colleagues feel engaged and appreciated.
Disclaimer external recruitment agencies
External recruitment agencies need to have a signed agreement with ABN AMRO BANK N.V., executed by a Talent Acquisition Specialist, when submitting a resume to a vacancy. In addition, a recruitment agency can only submit a resume when invited by a Talent Acquisition Specialist to join the search for a right candidate. All unsolicited resumes sent to us will be considered property of ABN AMRO BANK N.V. In this case, ABN AMRO will not be held liable to pay a placement fee.
Wie zijn je collega's?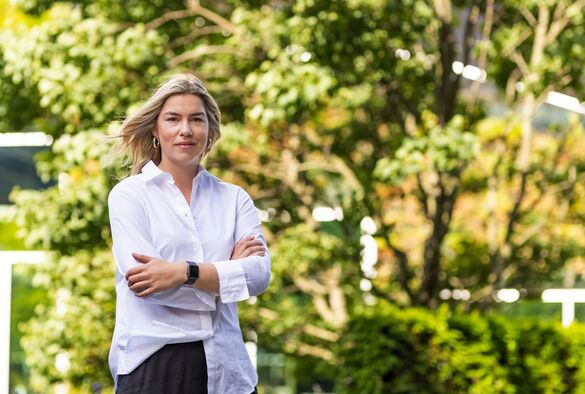 "Het mooiste aan m'n werk? Dat ik elke dag met zeer diverse, ambitieuze mensen moeilijke strategievraagstukken mag oplossen."
Lees het verhaal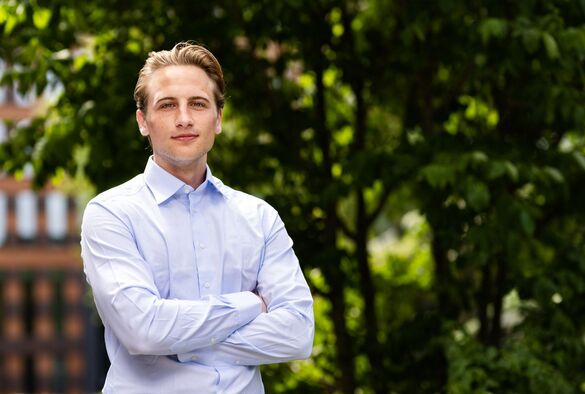 "Mijn werk raakt steeds meer mensen binnen ABN AMRO. De beslissingen die ik neem, doen er dus écht toe."
Lees het verhaal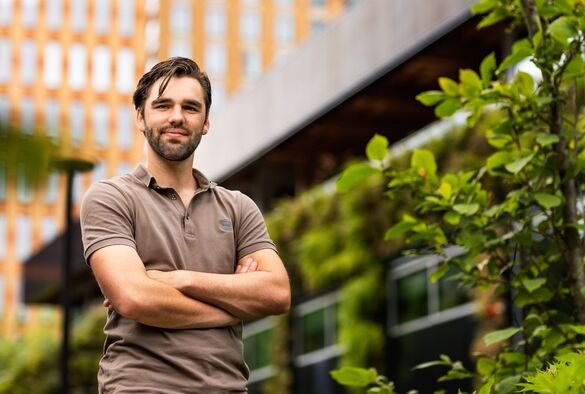 "Er is met data nu véél meer mogelijk dan een paar jaar geleden. Daar ligt de uitdaging voor mij."
Lees het verhaal
Hoe ziet je sollicitatieprocedure eruit?
1

Reageer online op een vacature
2

Wij beoordelen je CV en motivatie
3

We nodigen je uit voor een interview
4

Daarna volgt mogelijk een assessment
5

Je ontvangt een aanbieding
6

Gefeliciteerd met je baan!
Ben jij uit het juiste hout gesneden?