We vragen
5+ jaar

Samenwerkingsgerichtheid

Een leergierige houding
We bieden
€ 4.823 - € 6.890 pm

Een uitgebreid arbeidsvoorwaardenpakket

Regie op eigen ontwikkeling
Waarom ABN AMRO?
Bouwen aan de bank van de toekomst

Een diverse en inclusieve cultuur

Veel interne doorgroeimogelijkheden
Data Engineer Fraud Monitoring
At a glance
Do you want to bring banking as we know it to the next level and contribute to the digital data revolution in Dutch banking? Do you have affinity with data and the data management and agree with us that data is at the core of the value we can bring to our customers? We are reinventing the data landscape and work on the department's data marketplace. The goal is to have an unified start-of-art data lake and analytics platform to cater the needs of our consumers. Are you passionate about designing and building it? With us, you can put your passion into action! We are looking for data engineers who have proven experience in designing, deploying, building and maintaining data products on Azure. Sounds good? Right!
The department of Channel Security is responsible for fraud detection and prevention for all online activities of the bank. Think for example of phishing and the spread of malware. In addition, the bank is responsible for duty of care for the client. That means not only that the fraud needs to be detected, but also that the client needs to be warned about extreme, risky investments, online marketplace fraud and invoice fraud.
Your job
To speed up and strengthen our data and analytics transformation, we are searching the best data engineers to help us. With helping we mean that you:
• Understand the data technologies of today and tomorrow and know how to implement them in effective way.
• Must innovate, experiment and advice on applying new technologies.
• Are a team player willing to be part of a team with engineers and analysts.
• Continuously improve software engineering practices.
• Work in DevOps teams and have an agile mindset.
• Understand cloud solutions (Azure)
As a Data Engineer you will be a key contributor to our team and will have the below responsibilities:
• Work with product owner to understand desired application capabilities and testing scenarios
• Work within and across Agile teams to design, develop, test, implement, and support technical solutions across many tools and technologies
• Work with business stakeholders and other SMEs to understand high-level business requirements
• Work with the Solution architects and contribute to the development of roadmaps
• Adhere to existing processes/standards including the development lifecycle, business technology architecture, risk and production capacity guidelines
• Deliver data pipeline from an idea inception and validation to a scalable solution.
• Collaborate with colleagues to ideate solutions for users, prioritizing based on business impact
• we use Spark framework and programming language Python.
Examples of the topics you could work on:
• API & Streaming frameworks
• Remain compliant with regulators (such as GDPR / BCBS239)
• Security framework
• Metadata framework
• Data Governance
• Aware of the latest trends in data and bring smart ideas to the table
Working environment
Channel Security within CISO is responsible for the prevention and detection of e-fraud and the policy and strategy in the area of fraud. Within the Grid different tools and applications are being developed. CISO is recognised as having an informal work atmosphere where everyone has a heart for their job and is prepared to help others.
Your profile
As you can see, we have certain expectations. Ideally, you already fit into them. If you do not, but feel you can grow into such an expertise, we are also very interested to meet you!
Required skills:
• Possess excellent design and coding skills and a zeal for owning the complete SDLC of building applications in a DevOps environment
• Collaborating with and across Agile teams to design, develop, test, implement, and support technical solutions in Microsoft Azure Data Platform.
• Experience in building generic framework solution which can be reused for upcoming similar use cases.
• Experience in building Azure data analytics solutions with DevOps (CI/CD) approach.
And of course; knowing the ins and outs of Azure Data Factory, Azure Data Lake Store, Azure Event HUB/Grid, Azure Data Bricks with Python (Delta Lake) and Azure Data Lake Analytics
We are offering
We are offering
• The opportunity to be the best you can be and lots of room to grow both personally and professionally
• Possibilities for flexible working hours and work from home are negotiable. We offer good facilities for remote working.
• The opportunity to pro-actively work on your vitality and fitness
• A personal development budget of EUR 1.000 per year
• An annual public transportation pass
• A solid pension plan
Interested?
Interested in this vacancy? Please reply online! For more information you can contact Lydia van Schaik, IT Lead Value Delivery (lydia.van.schaik@nl.abnamro.com). We are pleased to meet you!
Equal opportunities for all
The success of our organisation depends on the quality of our people and the ideas that they have. Truly surprising insights and innovative solutions for our clients result from an interplay of cultures, knowledge and experience. Diversity is therefore extremely important to our organisation. To ensure that everyone at ABN AMRO can develop their talents, we encourage an inclusive culture in which all colleagues feel engaged and appreciated.
Disclaimer external recruitment agencies
External recruitment agencies need to have a signed agreement with ABN AMRO BANK N.V., executed by a Talent Acquisition Specialist, when submitting a resume to a vacancy. In addition, a recruitment agency can only submit a resume when invited by a Talent Acquisition Specialist to join the search for a right candidate. All unsolicited resumes sent to us will be considered property of ABN AMRO BANK N.V. In this case, ABN AMRO will not be held liable to pay a placement fee.
Wie zijn je collega's?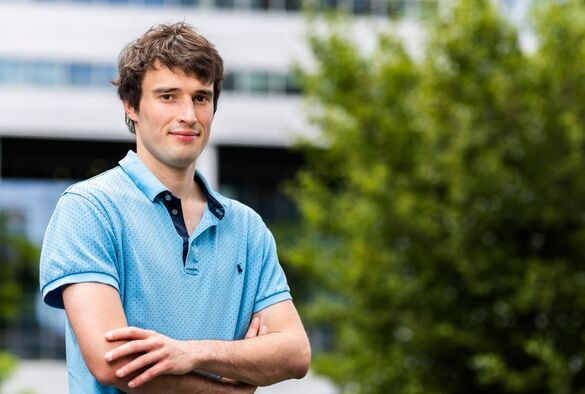 "Er zijn altijd nieuwe systemen en technieken die wij kunnen inzetten bij ons werk. We zijn telkens aan het innoveren, daardoor blijf ik mezelf uitdagen."
Lees het verhaal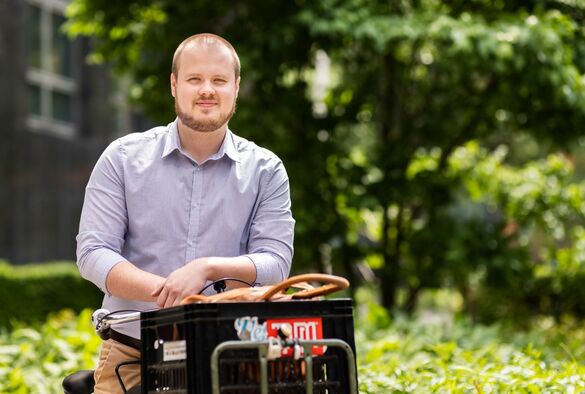 "Wiskunde gaat over problemen oplossen met logica, niet over getallen. In mijn werk zijn cijfers belangrijk, maar het gaat vooral om het menselijk gedrag erachter. Dat voorspel ik met de modellen die ik bouw."
Lees het verhaal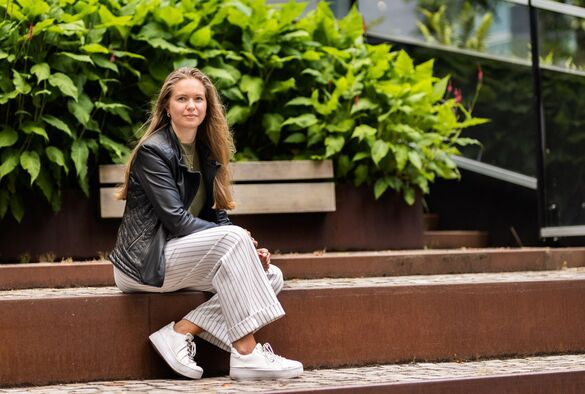 "We hebben zo veel technieken en programmeertalen in huis, bovendien ontwikkelen we aan de lopende band nieuwe producten. Als IT'er kun je bij ABN AMRO onmogelijk vastroesten."
Lees het verhaal
Hoe ziet je sollicitatieprocedure eruit?
1

Reageer online op een vacature
2

Wij beoordelen je CV en motivatie
3

We nodigen je uit voor een interview
4

Daarna volgt mogelijk een assessment
5

Je ontvangt een aanbieding
6

Gefeliciteerd met je baan!
Ben jij uit het juiste hout gesneden?