We vragen
5+ jaar

Samenwerkingsgerichtheid

Analytische skills
We bieden
€ 4.213 - € 6.019 pm

Een uitgebreid arbeidsvoorwaardenpakket

Regie op eigen ontwikkeling
Waarom ABN AMRO?
Bouwen aan de bank van de toekomst

Een diverse en inclusieve cultuur

Veel interne doorgroeimogelijkheden
Senior Data Analyst
At a glance
At ABN AMRO, there are many data streams. Our focus is on the corporate customers, we provide many insights on customers. For example: commercial steering dashboards, sustainability goals, customer interactions, (web) interactions or NPS customer feedback.

As Senior Data Analyst business/corporate banking, you work in a team of driven data analysts on complex BI & Analytics challenges for other teams in the bank that support our business/corporate customers. We work on many topics related to our business/corporate customers as well as topics related to the fact that we are a centre of expertise and facilitate other colleagues in using data and moving the bank towards a data-driven bank.
Your job
As a Senior Data Analyst you are working on 2-3 big projects together with other data analysts in the team. You are responsible for translating stakeholder questions to BI & Analytics solutions, defining requirements and (SQL) source code for the data transformations, build PowerBI dashboards, doing deep dive data analysis, defining self-service BI solutions and presenting results to stakeholders.

You also support other colleagues in the team to improve their skills and supporting with their projects.

With the rest of the team you own and maintain a data platform where we build a business-oriented data layer with data about our customers and our organisation. This data layer is re-used across many use-cases. We are also collaborating with other data teams to develop data products and services such as self-service BI, customer journey analytics and data driven culture.
The business/corporate banking BI & Analytics team is focussed on supporting the digital organisation and the business/corporate banking teams in the bank. The business/corporate banking segment services clients, from medium size organisations to large enterprises. Our deliverables/projects include topics like:
Performance Management: supporting the business/corporate banking organization with performance management insights to achieve their objectives
Voice of the Customer program: building selections for NPS/CES surveys, dashboarding, deep dive driver analysis
Segmentation analysis: analyse customer segments as input to the segment teams, for example as input to proposition development
Sales process analysis: provide insights about the digital and human interactions with clients as part of the sales process
Sustainability: provide stakeholders with a better understanding of the progress of supporting our customers in their sustainability shift by combining available data and resources on this topic
Customer intimacy: provide our stakeholders with insights on both customer and aggregated level to create better, loyal and sustainable relationships with the customer
Customer journey analytics: dive into the journey that customers follow while interacting with the bank by stitching data from (>10) many source systems in one journey view e.g. combining call, chat(bot), process and customer feedback data
Working environment
The BI & Analytics corporate banking team consists of 10 driven data analysts. A separate BI & Analytics team exists for business clients, with 14 data analysts. We are part of a broader Centre of Expertise of 70 colleagues that is responsible for BI, Analytics, Advanced Analytics and AI. Together we work on projects across our segments, from consumers, to wealthy individuals, small businesses to large corporations.

The team consists of data enthusiasts that are eager to work on complex data challenges. We collaborate a lot and help each other with data challenges, we all are eager to learn and develop ourselves. We work hybrid, team members work at least one day per week from our headquarters in Amsterdam. Many team members work from the office multiple days per week, combined with data fuelled knowledge sharing, lunch or fun activities after work.
Your profile
You are a customer focused, data-enthusiastic with a pragmatic mindset and you thrive in a complex and hectic environment. As BI specialist you have experience with reporting on topics like: segmentation, performance management, commercial insights, customer satisfaction (NPS), CRM, processes, web interactions or sustainability. You love to collaborate with other data analysts to solve complex data problems and develop the skills of the team.

As analyst in our team you have the drive to see opportunities for improvement. You are also conscious in considering the risks and required processes in working with customer data and you ensure that we act in the best interest of our customers.

The role requires the following qualifications:
Masters degree obtained
Minimum of 7 years working experience as a data analyst
Consultancy skills for advising stakeholders based on analysis
Very experienced with PowerBI, SQL, Databricks, Excel and other BI tools.
Experience in processing data for BI purposes: explore/process data, modelling, data warehouses, data quality and analysis
PowerBI PL-300 (DA-100) certificate required.
Experience with developing self-service BI solutions
Experience in developing and owning integrated datasets
Experience in coordinating complex data projects
Preferred: Dutch language skills / experience in working with B2B client data
We are offering
Freedom to get the most out of your talents, flexible working and room for development.
Competitive salary. Grading depends on knowledge and experience.
A personal development budget of € 1,000 per year.
An annual public transport season ticket, with which you can travel unlimited within the Netherlands.
A great pension scheme.

At ABN AMRO, we use our knowledge, expertise and network for clients. So that they can achieve their goals based on responsible decisions. The customer always comes first. We want customers to understand our products and sometimes sell 'no' if the risk of a product is too great for a customer. Customer first is also: communicating clearly and coming up with smart solutions that really make a difference. That is our goal.
Interested?
Interested? Apply for this role! For more information contact Bien Bosch, manager BI & Analytics Corporate Banking or Hugo de Vries, manager BI & Analytics Business Banking. Looking forward to meeting you!
Equal opportunities for all
The success of our organisation depends on the quality of our people and the ideas that they have. Truly surprising insights and innovative solutions for our clients result from an interplay of cultures, knowledge and experience. Diversity is therefore extremely important to our organisation. To ensure that everyone at ABN AMRO can develop their talents, we encourage an inclusive culture in which all colleagues feel engaged and appreciated.
Disclaimer external recruitment agencies
External recruitment agencies need to have a signed agreement with ABN AMRO BANK N.V., executed by a Talent Acquisition Specialist, when submitting a resume to a vacancy. No unsolicited services or offers, please.
Wie zijn je collega's?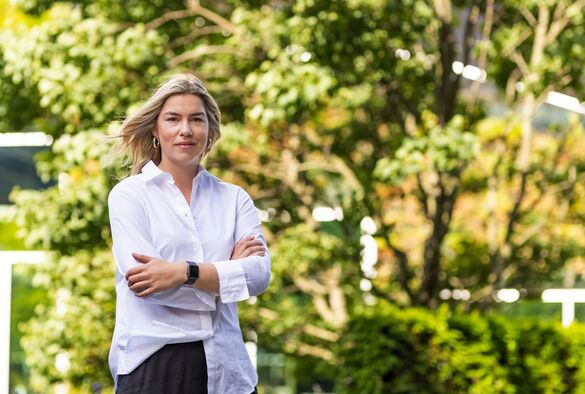 "Het mooiste aan m'n werk? Dat ik elke dag met zeer diverse, ambitieuze mensen moeilijke strategievraagstukken mag oplossen."
Lees het verhaal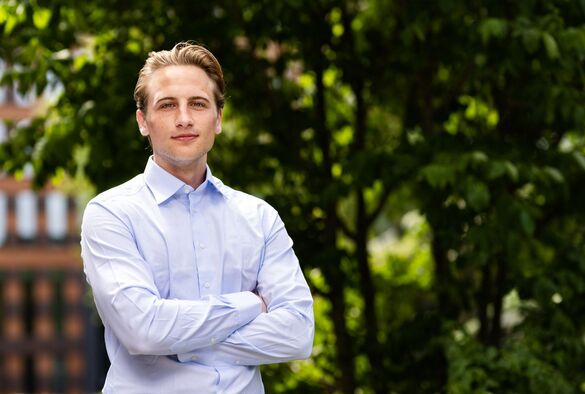 "Mijn werk raakt steeds meer mensen binnen ABN AMRO. De beslissingen die ik neem, doen er dus écht toe."
Lees het verhaal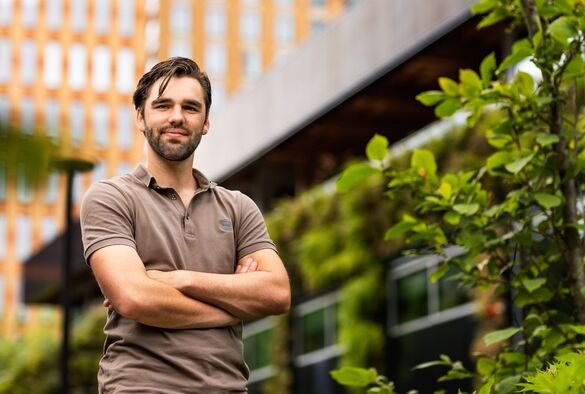 "Er is met data nu véél meer mogelijk dan een paar jaar geleden. Daar ligt de uitdaging voor mij."
Lees het verhaal
Hoe ziet je sollicitatieprocedure eruit?
1

Reageer online op een vacature
2

Wij beoordelen je CV en motivatie
3

We nodigen je uit voor een interview
4

Daarna volgt mogelijk een assessment
5

Je ontvangt een aanbieding
6

Gefeliciteerd met je baan!
Ben jij uit het juiste hout gesneden?