We vragen
2+ jaar

Samenwerkingsgerichtheid

Een procesmatige aanpak
We bieden
€ 4.111 - € 5.872 pm

Een uitgebreid arbeidsvoorwaardenpakket

Regie op eigen ontwikkeling
Waarom ABN AMRO?
Bouwen aan de bank van de toekomst

Een diverse en inclusieve cultuur

Veel interne doorgroeimogelijkheden
Python DevOps engineer
At a glance
Are you ambitious enough to be part of Non-Financial Risk grid which is under Risk and Financial Department? One of the blocks within the Non-Financial Risk Grid, managing the Non-Financial Risks such as risks related to Fraud, Corruption or for example Cybercrime. We are looking for a strong IT/Tech in combination with basic business knowledge to strengthen our team! You will have an essential role in making sure the product vision is translated to executional work with clear requirements fitting in the Risk Management Framework of ABN AMRO.
Your job
You will be working as an IT engineer in a scrum team called SITI(Search, Intelligence & Technologies Integrations), your will be responsible for:
Developing python microservice or middleware which is used for retrieving data from Elasticsearch or Azure cognitive search engine
Monitoring and maintaining the python microservice to make sure high availability
Managing Azure infrastructure such as scaling up/down the resources , cost reduction, and more
Look into the future together with the Product Owner and team from IT/Technical perspective
On a more personal note we want you to:
Have a proactive attitude and like a challenge.
Be a team player with an open mindset and are eager to learn and develop yourself and the team.
Have knowledge of Agile software development and have a DevOps mindset.
Knowledge sharing is part of your DNA and you follow the trends and developments to keep up to speed.
Have mindset of leaving no stone unturned when digging into a problem.
Working environment
The NFR Grid is part of Risk Management within ABN AMRO. It's a dynamic working environment. Working Agile you are an integral part in the execution of the IT Strategy. Astonishing insights and innovative solutions for our end-users result from an interplay of cultures, knowledge and experience. Diversity is therefore essential to our organisation. To ensure that everyone at ABN AMRO can develop their talents, we encourage an inclusive culture where all colleagues feel engaged and appreciated.
We are an international team consisting of 7 members from all over the world.
Your profile
We expect you to become a great addition to the team and you will meet the following skill criteria:
You must have Python programming skill and passionate about automating the entire testing process.
You have experience in using Azure PaaS, IaaS services, such as load balancer, Key vault, storage account and Cognitive search.
You have experience in areas such as Azure DevOps pipelines and IoC way of deployment.
And let's not forget that you're part of an international team, so:
You are fluent in English.
We are offering
You are given every opportunity and independence to demonstrate your professional expertise in a no-nonsense environment and to further develop yourself. We attach great value to personal development and thereby offer you many training and development opportunities. In addition:
- Salary which is based on your experience and expertise(Between IT Engineer I and III)
- Pension scheme.
- Benefit budget, so you can decide yourself if you want extra holiday allowances, a lease bike or that you want the budget paid out.
- Personal development budget.
- Flexibility of working from home or go to office
Interested?
Are you interested or Do you have the right profile? We are looking forward in getting to know you! If you have any questions, please contact Jianyang Tang (jianyang.tang@nl.abnamro.com).
Equal opportunities for all
The success of our organisation depends on the quality of our people and the ideas that they have. Truly surprising insights and innovative solutions for our clients result from an interplay of cultures, knowledge and experience. Diversity is therefore extremely important to our organisation. To ensure that everyone at ABN AMRO can develop their talents, we encourage an inclusive culture in which all colleagues feel engaged and appreciated.
Disclaimer external recruitment agencies
External recruitment agencies need to have a signed agreement with ABN AMRO BANK N.V., executed by a Talent Acquisition Specialist, when submitting a resume to a vacancy. In addition, a recruitment agency can only submit a resume when invited by a Talent Acquisition Specialist to join the search for a right candidate. All unsolicited resumes sent to us will be considered property of ABN AMRO BANK N.V. In this case, ABN AMRO will not be held liable to pay a placement fee.
Wie zijn je collega's?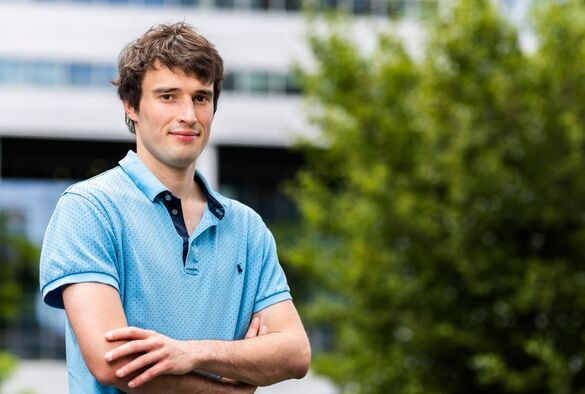 "Er zijn altijd nieuwe systemen en technieken die wij kunnen inzetten bij ons werk. We zijn telkens aan het innoveren, daardoor blijf ik mezelf uitdagen."
Lees het verhaal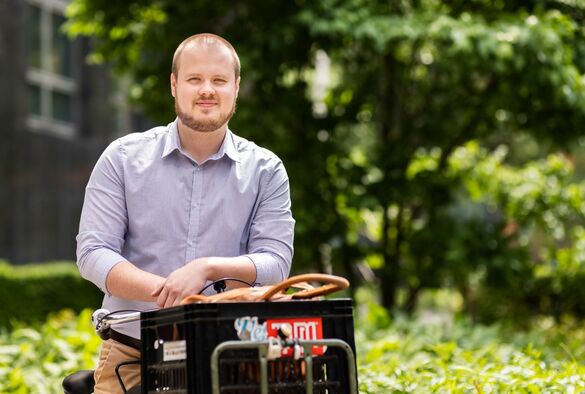 "Wiskunde gaat over problemen oplossen met logica, niet over getallen. In mijn werk zijn cijfers belangrijk, maar het gaat vooral om het menselijk gedrag erachter. Dat voorspel ik met de modellen die ik bouw."
Lees het verhaal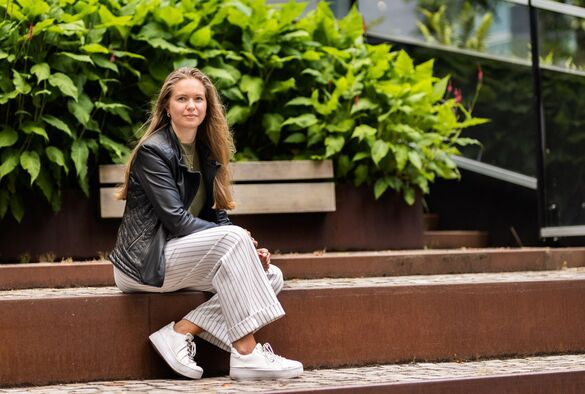 "We hebben zo veel technieken en programmeertalen in huis, bovendien ontwikkelen we aan de lopende band nieuwe producten. Als IT'er kun je bij ABN AMRO onmogelijk vastroesten."
Lees het verhaal
Hoe ziet je sollicitatieprocedure eruit?
1

Reageer online op een vacature
2

Wij beoordelen je CV en motivatie
3

We nodigen je uit voor een interview
4

Daarna volgt mogelijk een assessment
5

Je ontvangt een aanbieding
6

Gefeliciteerd met je baan!
Ben jij uit het juiste hout gesneden?