We vragen
5+ jaar

Goede communicatie vaardigheden

Analytische skills
We bieden
€ 6.012 - € 8.588 pm

Een uitgebreid arbeidsvoorwaardenpakket

Regie op eigen ontwikkeling
Waarom ABN AMRO?
Bouwen aan de bank van de toekomst

Een diverse en inclusieve cultuur

Veel interne doorgroeimogelijkheden
Senior Application Security Specialist
At a glance
Digital bank robbers are getting smarter and smarter. Can you keep our data behind bars?
The need for information security is growing in a fast pace, especially within the banking sector, where there is much to be gained for cyber attackers. For this reason we are constantly looking for smarter ways to make digital banking as safe as possible. This is a key capability because there is a lot at stake.
The IT security wizards within our organization are the expert IT security advisors and monitors. As a wizard you help our colleagues designing and running secure applications in a DevOps environment.
Do you understand application security, are you able to provide expert advice, are you a good communicator that can bridge gaps and work in a team? Then we want you to join our team! We can provide you with excellent opportunities to further develop yourself, in a sector that is part of critical infrastructure, and as part of a larger team of great professionals to spar with.

Your job
You play a crucial role in securing our application landscape. You focus on our crown jewels, and ensure that security is constantly improving, amidst IT transformation such as our journey to the cloud, the implementation of DevOps and an Agile way of working. You contribute to the safety of the bank by securing individual applications, but also by looking at the bigger picture. You brainstorm, advise and work together with our talented development teams to ensure information security at the start of our banking products. Briefly: a constant co-creation and security by design!
ABN AMRO's IT organization is your biggest client, which is an international environment with people from all over the world. You meet with your colleagues frequently, and sit in with start-ups. It is important to scale the business and customer interests against possible risks. If information security is at stake, you will have to step in and quickly come up with creative and smart alternatives. There is a range of technologies and external parties you will work with. Including the major cloud providers. This job provides you with the opportunity to work in a large diversity of tech, tech organizations, and colleagues.

Working environment
You will become part of CISO Technology and Engineering (T&E), which is part of Corporate Information Security Office (CISO). The CISO department consists of approx. 500 employees and works on the entire information security of the bank. T&E is a multinational team with over 90 employees. We focus on IT security and people security, and work with our IT-colleagues to ensure appropriate infrastructure and application security. In terms of hierarchy, there is little to be noticed as we work together in completing our tasks.
Working at ABN AMRO means: getting even better in what you do. We understand customers, translate their ambitions into common success and earn trust. We want our customers to understand our products. This means that we sometimes turn customers away if the risk of a product is great for them. Customer interest is also: providing a clear product range and communicating clearly. Banking is our profession, the world is our challenge. Moreover, we are socially involved and committed to the ABN AMRO Foundation. For instance, we contribute to giving Christmas presents to the less fortunate and we engage in charity walk.

Your profile
You are an expert (application) security specialist who is able to maintain a clear overview, can lead groups on content, and can present and communicate to management and larger groups of colleagues. You are leading on content and contribution, and set the bar for application security. You are leading towards your team mates and coach them to learn. You create an overview across our estate.
You have extensive experience with all aspects of application security, and have supported application migration, transition and re-platforming before. You understand the balance between technical security measures and potential organizational mitigating measures. You identify application security themes across our estate and push for continuous improvement. You perform well under pressure.
You are able to entice colleagues with your ideas. This means you can easily convince people and transpose technical jargons into understandable language effortlessly. Sometimes you will only be given five minutes to substantiate your advice and solution. This should be enough to make your statement.
Please check your profile if you believe to be a good fit in the team:
10+ years of experience in the IT security / application security field
A degree in Information Science or relevant studies
Information Security (IS) professional qualifications such as CISSP, CCSP, CEH, CISA, CISM and CCSK
Broad knowledge of different IT and security capabilities and processes
Development life-cycle knowledge, e.g. secure SDLC and security by design
Experience with performing security assessments and with translating generic security requirements to specific cases
Cloud security with special focus on the Azure public cloud
Experience with IS documentation, -report writing, reviewing and consulting
Stakeholder management skills, especially in a multi-cultural and international environment
Core competencies in leading on content and within team, whilst being a team player
Strong communication skills both verbally and in writing in English, Dutch being a big plus
We are offering
The chance to become even better as a security professional, by working in a critical sector and in a large team of likeminded professionals. Does IT security make your heart skip a beat? Then this role is for you! Our office in Amsterdam Southeast is your home base. We are also flexible, and working part of the week from home is the norm. ABN AMRO gives great importance to personal development and therefore offers a lot of training and career opportunities. In addition, you will receive a competitive salary (in Hay 12) and an attractive package of employee benefits. With this, you can determine your own conditions for a large part.

Interested?
Respond to this online vacancy if interested. For more information please contact Rob Havermans, Head of CISO Technology & Engineering (rob.havermans@nl.abnamro.com). We would like to meet you!

Equal opportunities for all
The success of our organisation depends on the quality of our people and the ideas that they have. Truly surprising insights and innovative solutions for our clients result from an interplay of cultures, knowledge and experience. Diversity is therefore extremely important to our organisation. To ensure that everyone at ABN AMRO can develop their talents, we encourage an inclusive culture in which all colleagues feel engaged and appreciated.
Disclaimer external recruitment agencies
Externe recruitmentbureaus dienen een overeenkomst met ABN AMRO BANK N.V. te hebben getekend, uitgegeven door een Talent Acquisition Specialist, om CV's te mogen indienen. Daarbij mag alleen een CV worden ingediend wanneer het bureau is uitgenodigd door een Talent Acquisition Specialist om mee te zoeken naar geschikte kandidaten. Alle ongevraagde CV's die buiten deze voorwaarden worden aangeboden zullen als eigendom van ABN AMRO BANK N.V. worden beschouwd. ABN AMRO BANK N.V. is hierbij geen plaatsingskosten verschuldigd.
Wie zijn je collega's?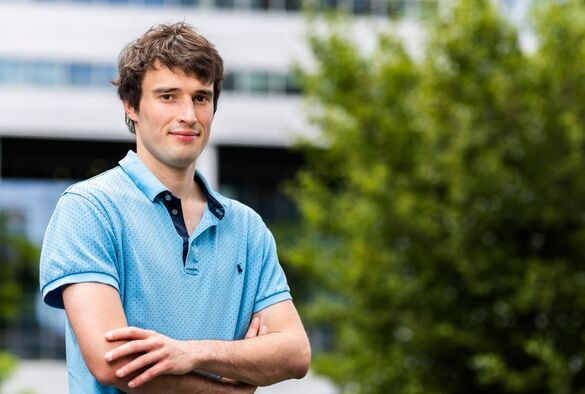 "Er zijn altijd nieuwe systemen en technieken die wij kunnen inzetten bij ons werk. We zijn telkens aan het innoveren, daardoor blijf ik mezelf uitdagen."
Lees het verhaal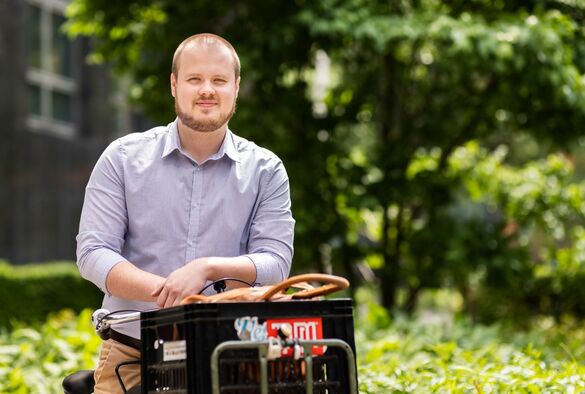 "Wiskunde gaat over problemen oplossen met logica, niet over getallen. In mijn werk zijn cijfers belangrijk, maar het gaat vooral om het menselijk gedrag erachter. Dat voorspel ik met de modellen die ik bouw."
Lees het verhaal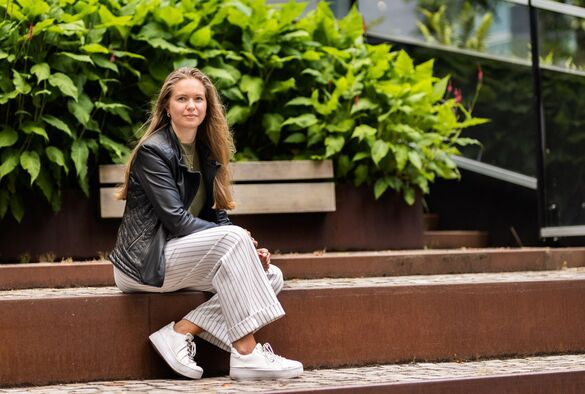 "We hebben zo veel technieken en programmeertalen in huis, bovendien ontwikkelen we aan de lopende band nieuwe producten. Als IT'er kun je bij ABN AMRO onmogelijk vastroesten."
Lees het verhaal
Hoe ziet je sollicitatieprocedure eruit?
1

Reageer online op een vacature
2

Wij beoordelen je CV en motivatie
3

We nodigen je uit voor een interview
4

Daarna volgt mogelijk een assessment
5

Je ontvangt een aanbieding
6

Gefeliciteerd met je baan!
Ben jij uit het juiste hout gesneden?