We vragen
5+ jaar

Een klantgerichte visie

Een toekomstgerichte mindset
We bieden
€ 5.516 - € 7.880 pm

Een uitgebreid arbeidsvoorwaardenpakket

Regie op eigen ontwikkeling
Waarom ABN AMRO?
Bouwen aan de bank van de toekomst

Een diverse en inclusieve cultuur

Veel interne doorgroeimogelijkheden
Business Developer Risk IT Clearing
At a glance
Do you, like us, appreciate the importance of reliable data that will bring vital insight? Are you keen to bring risk data management to a structurally higher level at ABN AMRO Clearing? As Senior Business Developer Risk IT it is your task to understand the risk data related needs of our stakeholders and translate them into actionable solutions in close collaboration with them.
ABN AMRO Clearing is a global top player in her domain. At ABN AMRO Clearing we aspire to lead the way to safe and transparent markets. We act as an intermediary between clients and the exchanges they trade on. We become the buyer to the seller and the seller to the buyer, taking over the risk to reconcile orders between the parties in the transaction. We do so for professional traders, investment managers and corporates. We understand them and strive to deliver reliable, high-quality service across the globe. Working at ABN AMRO Clearing means thriving in an international, professional yet informal, fast-paced environment.
As our risk services are of strategic importance and growing, we want to expand our business development capacity to bring value faster. Are you ready to join our ambition?
Your job
As a Senior Business Developer for Risk IT, you will make an important contribution to supplying reliable risk-related data to our clients and various stakeholders in the Risk Management and IT organisation. You work closely together with the Product Owners, Business Developers and IT Engineers in the domain as well as with many other teams in the organisation.
You will support our teams in further developing our risk data platform. This platform processes crucial data with high-availability requirements. Our clients currently receive this data via reports and there are many internal clients using various reports and GUI's. Among our internal clients are the departments Market Risk, Global Risk, Credit Risk, Liquidity Risk, Finance and our mother ABN AMRO Bank NV. Their need for reliable data is growing and we need to take the risk services to the next level. Together with the data users, you will define the required functionalities needed to design and build a client centric, future proof solution for data consumption.
The objective is to enable structural reliable and compliant real time data delivery, dashboard and report generation based on a self-service concept. Your main activities are obtaining functional and non-functional requirements and working together with the engineers to create mock-ups and prototypes to validate solutions. As one of the seniors of the teams, you will be involved in defining and aligning platform-wide decisions on the future of the platform.
Because we are bringing the risk data management process to a structurally higher level, you and your colleagues will be actively working to improve the process where necessary. Autonomous cooperation based on an agile approach will be the key to success.
Working environment
The purpose of Risk IT is to build a best-in-class, data-driven Risk function that delivers value and trust to our stakeholders. To be able to achieve that we transform our application landscape into a flexible, future proof risk data platform. The transformation programme we run is of strategic importance and highly visible in the organization.
Risk IT exists of two development teams with global end-to-end responsibility over the domain. Each team is a high-performing, multidisciplinary team of IT Engineers and Business Developers, who work together in an agile way. We have colleagues in Sydney and Chicago so our working days vary between 7am and 8pm, keeping 8 hours per day as the rule.
The atmosphere is open and informal. We work hard, but there's enough room to play around and meet for drinks as well!
Your profile
You have a drive to improve client happiness by identifying opportunities and designing new services in close collaboration with your stakeholders. You are a strategic, long-term thinker, but with ability to translate concepts into short-term action. You have a proven ability in data analytics, data management, data modelling and/or data architecture and understand how clients consume data. You understand risk management. You have a handle on what's going on in the organisation, in particular with your stakeholders. You are outgoing, inventive, persistent and you bring people together. You don't shy away from complex problems and you take responsibility. As well as having a strong drive to maintain your own expertise, you're keen to actively contribute to further developing and improving the area you work in.
In short:
• You have a strong drive to make clients happy;
• You have extensive experience in data modelling, business analysis, functional analyses and testing;
• You have a good understanding of risk management;
• You have the capacity to challenge your stakeholders and get to the "question behind the question";
• You are teamwork-, innovation- and goal-orientated;
• You have affinity with the technology side of data and UX design;
• You are an excellent, pro-active advisor;
• You embrace the agile way of working;
• MSc. level of work and thinking and a minimum of 6 years relevant experience.
We are offering
You will be given plenty scope to contribute to value creation on a global level and with high impact. We're also keen to learn from your experience so there is also an audience to share your knowledge. You will be given the opportunity to further deepen your expertise and/or broaden your role in an international, culturally very diverse environment. There will be various growth opportunities in your area of expertise and also beyond, depending on your goals, interests and experience.
We also offer:
• the ability to work flexible hours
• a supplementary benefit budget of 11% with which you can buy flexible fringe benefits such as extra days off, a subsidy to cover the costs of a phone or an (electric) bicycle, and salary top-ups
• a personal development budget of € 1,000 per year with an option to save up to € 3,000
• an annual public transport season ticket
• a laptop and mobile phone subscription
• a good pension scheme
• a good salary
Interested?
If you are interested in this position, reply to this vacancy without delay and let's meet. For more information, please call Product Owner Wendy van den Akker +31619302877
Equal opportunities for all
The success of our organisation depends on the quality of our people and the ideas that they have. Truly surprising insights and innovative solutions for our clients result from an interplay of cultures, knowledge and experience. Diversity is therefore extremely important to our organisation. To ensure that everyone at ABN AMRO can develop their talents, we encourage an inclusive culture in which all colleagues feel engaged and appreciated.
Disclaimer external recruitment agencies
External recruitment agencies need to have a signed agreement with ABN AMRO BANK N.V., executed by a Talent Acquisition Specialist, when submitting a resume to a vacancy. In addition, a recruitment agency can only submit a resume when invited by a Talent Acquisition Specialist to join the search for a right candidate. All unsolicited resumes sent to us will be considered property of ABN AMRO BANK N.V. In this case, ABN AMRO will not be held liable to pay a placement fee.
Wie zijn je collega's?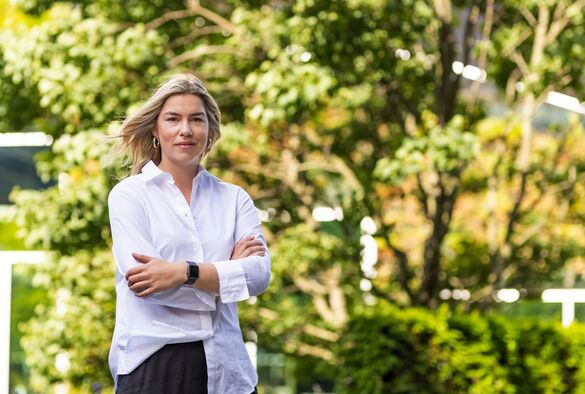 "Het mooiste aan m'n werk? Dat ik elke dag met zeer diverse, ambitieuze mensen moeilijke strategievraagstukken mag oplossen."
Lees het verhaal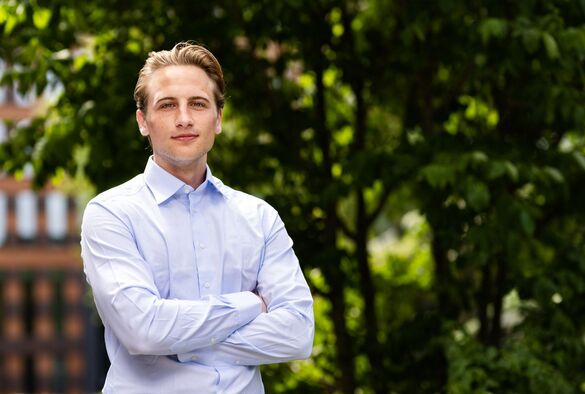 "Mijn werk raakt steeds meer mensen binnen ABN AMRO. De beslissingen die ik neem, doen er dus écht toe."
Lees het verhaal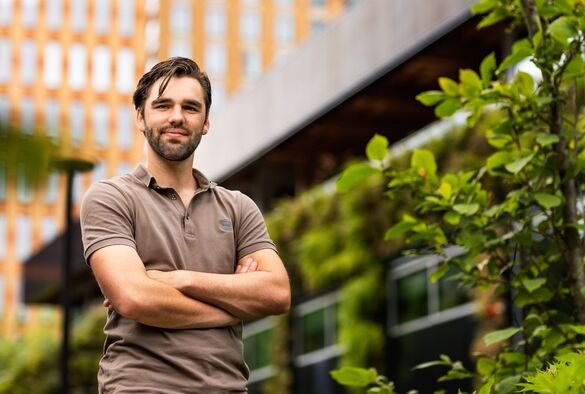 "Er is met data nu véél meer mogelijk dan een paar jaar geleden. Daar ligt de uitdaging voor mij."
Lees het verhaal
Hoe ziet je sollicitatieprocedure eruit?
1

Reageer online op een vacature
2

Wij beoordelen je CV en motivatie
3

We nodigen je uit voor een interview
4

Daarna volgt mogelijk een assessment
5

Je ontvangt een aanbieding
6

Gefeliciteerd met je baan!
Ben jij uit het juiste hout gesneden?