We vragen
2+ jaar

Maatschappelijke betrokkenheid

Samenwerkingsgerichtheid
We bieden
€ 4.213 - € 6.019 pm

Een uitgebreid arbeidsvoorwaardenpakket

Regie op eigen ontwikkeling
Waarom ABN AMRO?
Bouwen aan de bank van de toekomst

Een diverse en inclusieve cultuur

Veel interne doorgroeimogelijkheden
Junior Consultant / PMO (IT)
At a glance
Platform & Technology (P&T) provides reliable and future-proof IT platforms and technology to enable successful development and delivery of business value & employee experience within
ABN AMRO. The IT services include the ABN AMRO data center, cloud environments, the network and secure connections and P&T provides the physical and digital workplace. P&T makes sure the bank is always on, which means we are in control and keep the bank running non-stop. We also need to be regulatory compliant and deliver stable business-enabling services.

The P&T Office team consists of four teams: Office Support, BIRS (Risk), Performance&Analytics and Integrators&Programmanagement. The teams within the P&T Office support, advice, connect, facilitate and challenge the CTO, the MT P&T and the delivery domains on several topics. They also help to improve delivery.
The role of Junior Consultant / PMO is situated within the P&T Office Support team. In this role you support, connect and challenge the delivery domain and its management on a broad range of topics, such as management information, risk management, vendor control, communication, housing but also assist in organizing events and facilitating workshops. Preferably, the person has expert knowledge on one of the topics, but otherwise curiosity will help you to learn these things!
What do you see when you envision your next step? Work on achieving your goals and develop yourself professionally and personally. Tell us your story. We want to hear it!
Your job
As a Junior Consultant / PMO you feel responsible for supporting and challenging the domains. As a SPOC you help the Grid Owner and its MT on several topics such as (but not limited to): provide and collect management information, give insight on contracts, facilitate workshops and organize events, communication and on- and offboarding of employees. You are a T-shaped professional that has relevant knowledge of all the topics mentioned above and since you work in the Office you will be required to become an expert on one of the topics.
Working environment
As a Junior Consultant / PMO you will work in a dynamic, proactive team that wants to make things better, together with approximately 15 direct collegeaus. With your peers you improve the services and products you deliver to the domains. You share best practices and can transfer knowledge. We work together as a team and help each other with the work at hand. You are also inspired to become better at your work. Furthermore, as P&T we enable the transformation of ABN AMRO towards a DevOps organization where development and operations will be integrated. You will support this transition process.
Your profile
You are a proactive, dynamic professional that has:
Familiar with working in an agile environment
Ownership
Willing to challenge MT members and colleagues
"Can do" - mentality
Good communication skills in Dutch and English
Willing to collaborate on different levels
Fun-loving
We are offering
We offer you an open and safe environment in which you can learn and make mistakes, but also can celebrate successes. We would like to give and receive feedback. We want you to grow professionally, but also personally. P&T as the key enabler for reliable and future proof IT platforms and technologies within ABN AMRO makes our work interesting and dynamic. If you see an opportunity, take it and make it your own!
A selection of our excellent employment conditions:
• We work hybrid; partly in the office and partly at home
• We offer you a lot of room to grow and the freedom to get the best out of yourself.
• 5 weeks of vacation per year
• A personal development budget of € 1,000 per year
• An annual public transport subscription
• Do you want to take a break for a longer period of time? Then you can take a sabbatical for 1 to 6 months, where you get 40% of your salary for the first 3 months
• You get 5 'Banking for better days' every year, which you can spend on the development of yourself, someone else or society
Interested?
Do you think you are a match with this description please send your application to us. Feel free to contact us if you have any questions. Jerney de Ridder (jerney.de.ridder@nl.abnamro.com) or Tim Zwama (tim.zwama@nl.abnamro.com).
Equal opportunities for all
The success of our organisation depends on the quality of our people and the ideas that they have. Truly surprising insights and innovative solutions for our clients result from an interplay of cultures, knowledge and experience. Diversity is therefore extremely important to our organisation. To ensure that everyone at ABN AMRO can develop their talents, we encourage an inclusive culture in which all colleagues feel engaged and appreciated.
Disclaimer external recruitment agencies
External recruitment agencies need to have a signed agreement with ABN AMRO BANK N.V., executed by a Talent Acquisition Specialist, when submitting a resume to a vacancy. In addition, a recruitment agency can only submit a resume when invited by a Talent Acquisition Specialist to join the search for a right candidate. All unsolicited resumes sent to us will be considered property of ABN AMRO BANK N.V. In this case, ABN AMRO will not be held liable to pay a placement fee.
Wie zijn je collega's?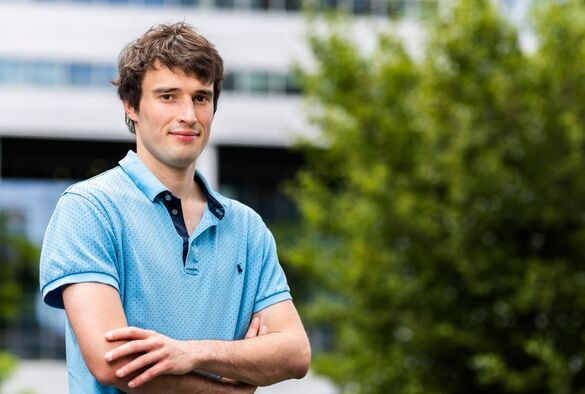 "Er zijn altijd nieuwe systemen en technieken die wij kunnen inzetten bij ons werk. We zijn telkens aan het innoveren, daardoor blijf ik mezelf uitdagen."
Lees het verhaal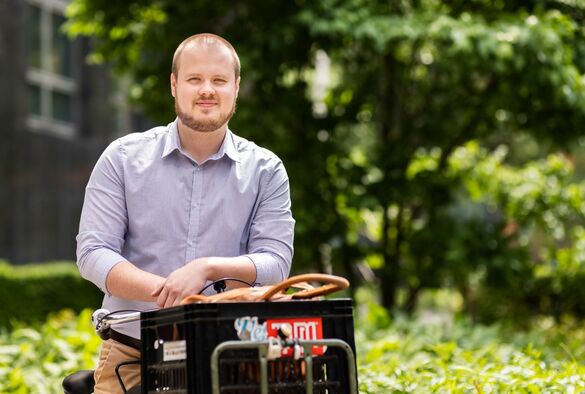 "Wiskunde gaat over problemen oplossen met logica, niet over getallen. In mijn werk zijn cijfers belangrijk, maar het gaat vooral om het menselijk gedrag erachter. Dat voorspel ik met de modellen die ik bouw."
Lees het verhaal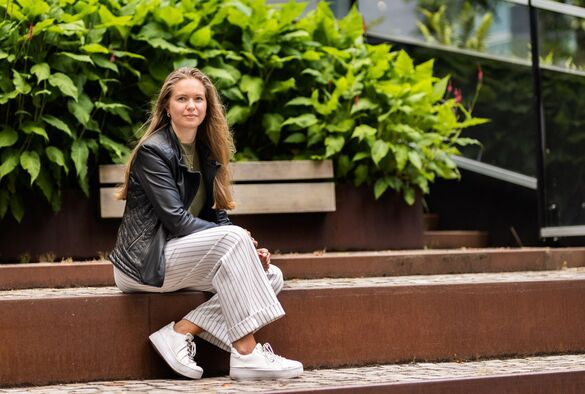 "We hebben zo veel technieken en programmeertalen in huis, bovendien ontwikkelen we aan de lopende band nieuwe producten. Als IT'er kun je bij ABN AMRO onmogelijk vastroesten."
Lees het verhaal
Hoe ziet je sollicitatieprocedure eruit?
1

Reageer online op een vacature
2

Wij beoordelen je CV en motivatie
3

We nodigen je uit voor een interview
4

Daarna volgt mogelijk een assessment
5

Je ontvangt een aanbieding
6

Gefeliciteerd met je baan!
Ben jij uit het juiste hout gesneden?