We vragen
0 - 5 jaar

Analytische skills

Een creatief brein
We bieden
Een uitgebreid arbeidsvoorwaardenpakket

Regie op eigen ontwikkeling
Waarom ABN AMRO?
Bouwen aan de bank van de toekomst

Een diverse en inclusieve cultuur

Veel interne doorgroeimogelijkheden
Internship Group Strategy
At a glance
Group Strategy is ABN AMRO's internal strategy consulting department and serves as the strategic accelerator of the bank. The financial industry is undergoing major and fundamental changes, driven by evolving customer needs & expectations, technological developments and regulatory change. This requires a proactive response and the Group Strategy team is instrumental in positioning ABN AMRO for the future.
Group Strategy conducts strategic projects with high impact and relevance for the three ABN AMRO client units (Personal & Business Banking, Wealth Management and Corporate Banking) and its subsidiaries. Projects are conducted in multidisciplinary project teams that work closely together with client units and in close cooperation with top management of the bank. The team resides within the Strategy & Innovation department of ABN AMRO and reports directly to the CEO.

Your job
During the internship (3-6 months) you will work as part of a young, diverse and ambitious team on specific components of a project conducted within ABN AMRO. The Group Strategy team originates from a wide range of backgrounds, nationalities and competencies, both from inside ABN AMRO and externally (e.g. external strategy consultancy and investment banking). Since its inception in 2017 the team has conducted numerous projects, working on a wide range of subjects such as:
• Near & long-term vision and strategic agenda – supporting the Executive Board in driving and prioritizing the vision and strategic agenda on corporate level, for all client units, based on outside-in trends & benchmarks and (human and technological) capability assessment
• Cross-border value creation – analyzing and assessing activities in all countries in ABN AMRO's footprint on performance, future outlook and improvement potential; assessing where to divest and where to invest
• Inorganic growth options, including strategic assessment of M&A opportunities
• Design of (digital) value propositions, business and service models for focus client segments

Your working environment
ABN AMRO is a full-service bank with a transparent and client-driven business model, a moderate risk profile, a clean and strong balance sheet with predominantly traditional banking products, and a solid capital position and strong funding profile. We serve retail, private and corporate banking clients, with a primary focus on the Netherlands and with selective operations internationally.
Your profile
As a Group Strategy intern you will have the opportunity to help shape the future of ABN AMRO. You identify trends and developments in customer needs, technology & competition, impacting ABN AMRO strategy. As an intern within Group Strategy, you are considered a core team-member and therefore staffed as such within one or more active projects. We provide clear guidance through 1-on-1 mentorships and a concrete development plan designed at the start, including required trainings. Altogether, this makes the role as intern a challenging and demanding role. Therefore, we are looking for highly talented and enthusiastic colleagues matching the following description:
Characteristics
• Intrinsically motivated & fiercely results oriented
• Curious & innovative
• Analytically driven – strong quantitative and analytical capabilities
• Good problem solving skills – structures issues logically and creates practical ideas
• Good sense of humor & pleasant to work with
• Available for 3-6 months, but exact timelines can be discussed
Knowledge and experience
• Excellent academic track record (Bachelor or Master degree); degree(s) with a strong quantitative component preferred;
• Strong English language skills, both written and spoken;
• Proven affinity or connection with the Netherlands. Examples include the ability to speak Dutch, previous study or work experience and/or a personal connection to the Netherlands.
What we offer
An interesting internship where you gain a wealth of practical experience in an environment where there is plenty of room to learn and develop. We offer a market-based internship allowance and good coaching. ABN AMRO invests a lot in the training and personal development of young talent, in which internships play an important role.
Within Group Strategy you will be able to develop your analytical, conceptual and consultancy skills. We do everything to get the best out of our people and believe and invest in their success. You will be empowered to perform qualitative and quantitative analyses and develop a thorough understanding of complex problems. The broad exposure to the bank and early cooperation with its decision makers guarantee a steep learning curve. You will work on your skills in a dynamic and fun team that works closely together and helps you to make progress.
Your internship is not only about acquiring substantive knowledge and practical experience, but also about increasing your network. Our internal network of ABN AMRO interns regularly organizes network events where you can meet other interns and get to know the bank better. You will gain a 360 degree understanding of both ABN AMRO group and strategy consultancy, which makes this position an ideal one should you aspire to move into a strategic consulting position in general or a more specialist role within the financial services industry.
Interested?
For further information please contact Victor Meertens, Senior Associate in Group Strategy via victor.meertens@nl.abnamro.com. We look forward to hearing from you.
Acquisition following this vacancy is not appreciated.
Equal opportunities for all
The success of our organisation depends on the quality of our people and the ideas that they have. Truly surprising insights and innovative solutions for our clients result from an interplay of cultures, knowledge and experience. Diversity is therefore extremely important to our organisation. To ensure that everyone at ABN AMRO can develop their talents, we encourage an inclusive culture in which all colleagues feel engaged and appreciated.

Disclaimer external recruitment agencies
External recruitment agencies need to have a signed agreement with ABN AMRO BANK N.V., executed by a Talent Acquisition Specialist, when submitting a resume to a vacancy. In addition, a recruitment agency can only submit a resume when invited by a Talent Acquisition Specialist to join the search for a right candidate. All unsolicited resumes sent to us will be considered property of ABN AMRO BANK N.V. In this case, ABN AMRO will not be held liable to pay a placement fee.
Wie zijn je collega's?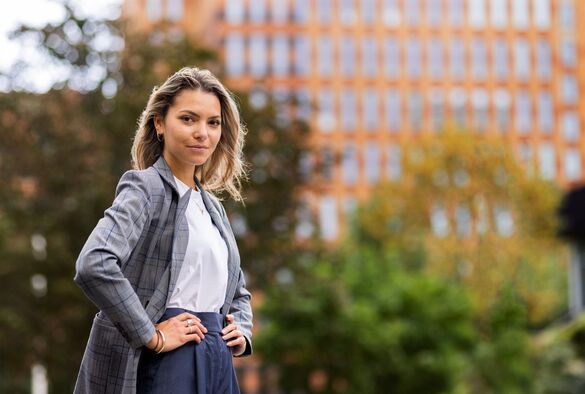 "Veel mensen zijn nog afhankelijk van fysieke bankkantoren. Ook voor hen willen we het mogelijk en makkelijk maken om hun bankzaken online te regelen."
Lees het verhaal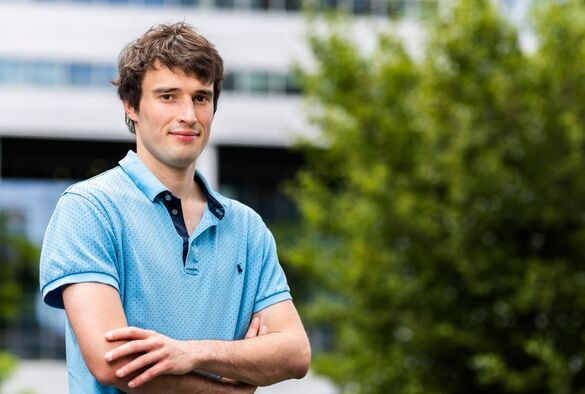 "Er zijn altijd nieuwe systemen en technieken die wij kunnen inzetten bij ons werk. We zijn telkens aan het innoveren, daardoor blijf ik mezelf uitdagen."
Lees het verhaal
Hoe ziet je sollicitatieprocedure eruit?
1

Reageer online op een vacature
2

Wij beoordelen je CV en motivatie
3

We nodigen je uit voor een interview
4

Daarna volgt mogelijk een assessment
5

Je ontvangt een aanbieding
6

Gefeliciteerd met je baan!
Ben jij uit het juiste hout gesneden?