Business Manager
Your job
As Business Manager of the Head of Credit Risk Control Unit – Regulatory Model Management (CRCU-RMM) you are responsible for the substantive and strategic support of the Head of CRCU-RMM and its Management Team. The Business Manager supports the Head of CRCU-RMM in the initiation, development, implementation and monitoring of the teams goals and translates these into activities, projects and plans. You act as a sparring partner of the Head of CRCU-RMM on all possible subjects and you are also responsible for supporting the Head of CRCU-RMM and its Management Team with managerial duties.
Working environment
The CRCU-RMM Team is a fairly new and international team within Risk Management that is growing. The team is divided in different activities related to IRB Credit Risk models with focus on the regulatory topics: supervisory requests, communication with regulator, IRB monitoring and reporting, policies review and trainings and the team supports management with ad-hoc regulatory projects/request.
The Business Manager coordinates the Management Team CRCU-RMM meetings and takes care of the resulting actions. As a Business manager, you are (jointly) responsible for the team's House in Order (audit, risk, compliance requirements), Communication Plan implementation, HR and Finance related matters (e.g. budget, interview planning), information requests from within and outside the Bank and other CRCU-RMM wide matters or projects. You work together with different stakeholders such as other Risk departments, Finance, HR, Finance/Controlling and Business Units. If necessary, the Business Manager leads processes or project teams.
Your profile
As a Business Manager you must constantly anticipate and respond to changing circumstances inside and outside the bank. You often work under great time pressure. Do you recognize yourself in the following:
• You can work independently and can handle working under pressure well;
• You are willing to work flexibly; you don't have a 9 to 5 mentality;
• You often deal with confidential information, so complete integrity is expected of you;
• You are eager to learn and have knowledge of ABN AMRO, Risk Management and the mission and strategy, organisation, culture, products and services;
• You are enterprising, proactive and embrace collaboration;
• Stakeholder skills: you make contact quickly and easily; colleagues both inside and outside CRCU-RMM know where to find you;
• At least 4 years of work experience in a banking environment;
• University education, preferably but not mandatory in regulatory or banking topics;
• Excellent knowledge of PowerPoint, Excel, project planning, budget and management information techniques;
• Good command of the English language.
We are offering
• A good monthly salary based on a 36-hour or 40-hour working week;
• A position that offers a lot of room to grow and to get the best out of yourself;
• The possibility to work flexibly;
• An additional benefit budget of 11%, with which you can buy flexible terms of employment;
• A personal development budget of € 1,000 per year;
• An annual public transport season ticket;
• A good pension scheme.
Interested?
Interested in this position?
Then respond immediately! Tell us your story. We are curious!
If you have any questions about the content of the position, please contact Mireia Gozalbo Querol (mireia.gozalbo.querol@nl.abnamro.com) or Gustavo Ferreira Rodrigues (gustavo.ferreira.rodrigues@nl.abnamro.com). If you have any questions about the application process, please contact Danielle Kuijf (danielle.kuijf@nl.abnamro.com).
Equal opportunities for all
The success of our organisation depends on the quality of our people and the ideas that they have. Truly surprising insights and innovative solutions for our clients result from an interplay of cultures, knowledge and experience. Diversity is therefore extremely important to our organisation. To ensure that everyone at ABN AMRO can develop their talents, we encourage an inclusive culture in which all colleagues feel engaged and appreciated.
Disclaimer external recruitment agencies
External recruitment agencies need to have a signed agreement with ABN AMRO BANK N.V., executed by a Talent Acquisition Specialist, when submitting a resume to a vacancy. In addition, a recruitment agency can only submit a resume when invited by a Talent Acquisition Specialist to join the search for a right candidate. All unsolicited resumes sent to us will be considered property of ABN AMRO BANK N.V. In this case, ABN AMRO will not be held liable to pay a placement fee.
Wie zijn je collega's?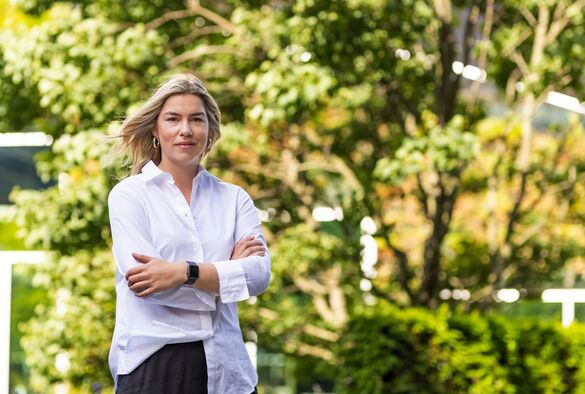 "Het mooiste aan m'n werk? Dat ik elke dag met zeer diverse, ambitieuze mensen moeilijke strategievraagstukken mag oplossen."
Lees het verhaal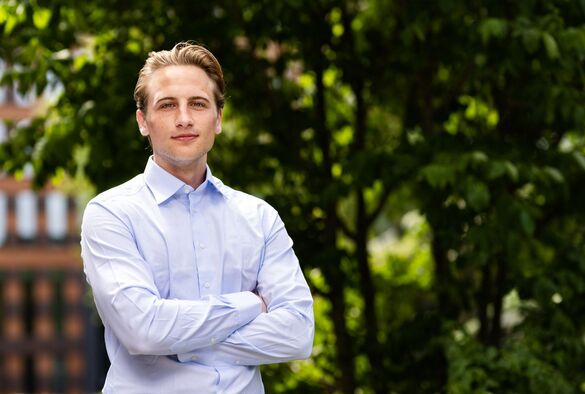 "Mijn werk raakt steeds meer mensen binnen ABN AMRO. De beslissingen die ik neem, doen er dus écht toe."
Lees het verhaal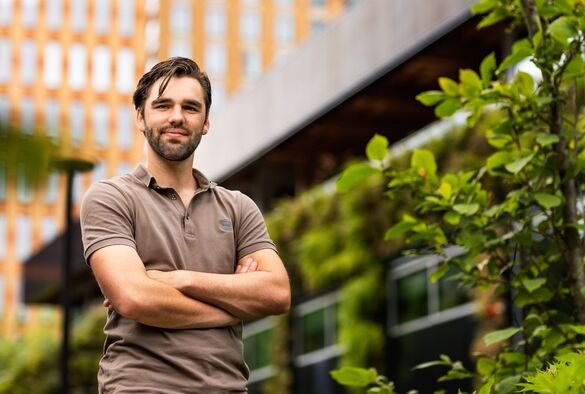 "Er is met data nu véél meer mogelijk dan een paar jaar geleden. Daar ligt de uitdaging voor mij."
Lees het verhaal
Hoe ziet je sollicitatieprocedure eruit?
1

Reageer online op een vacature
2

Wij beoordelen je CV en motivatie
3

We nodigen je uit voor een interview
4

Daarna volgt mogelijk een assessment
5

Je ontvangt een aanbieding
6

Gefeliciteerd met je baan!
Ben jij uit het juiste hout gesneden?