We vragen
2+ jaar

Een procesmatige aanpak

Analytische skills
We bieden
€ 4.111 - € 5.872 pm

Een uitgebreid arbeidsvoorwaardenpakket

Regie op eigen ontwikkeling
Waarom ABN AMRO?
Bouwen aan de bank van de toekomst

Een diverse en inclusieve cultuur

Veel interne doorgroeimogelijkheden
Climate Strategy Analyst / Consultant
At a glance
Do you want to make a positive change for the climate and do you have a strategic or analytical background? You work to move the organisation and its customers toward a Net Zero society. The financial sector is an important piece of the climate puzzle. What do you envision in this transition? Work on achieving your goals and develop yourself professionally and personally. Tell us your story.
Your job
We are seeking a highly motivated and experienced Climate Strategy Analyst / Consultant to join our Climate Team. As an Analyst/Consultant, you will be responsible for providing analytical and strategic guidance to the team. The team's focus is on developing and implementing our climate strategy. You will be searching for climate related business opportunities and ways to manage the climate related risk of our clients and the bank. You will have an important part in strategy development and its implementation within ABN AMRO.
You will work closely with internal stakeholders across the bank to ensure that our strategy aligns with our business objectives, regulatory requirements, and societal expectations.
Key activities:
• Conduct research and analysis on climate-related topics, including policy, markets, and technologies.
• Distil and communicate research and analysis in concise and coherent manner to internal stakeholders
• Use quantitative models and tools to support decision-making on climate-related matters.
• Collaborate with internal stakeholders across the bank to identify and assess climate risks and opportunities.
• Support the further implementation of our net zero strategy, including identifying pathways to decarbonization and developing targets and metrics.
• Monitor and report on our progress towards our climate goals and commitments.
• Provide guidance and support to staff across the bank on climate-related matters.

Your profile
We recognize and appreciate a master's degree, an analytical mind and structured way of working. Previous experience as a strategic analyst with the ability to show patterns in data and make it easy to understand are vital.
Requirements:
• A bachelor's or master's degree in a relevant field, such as environmental science, economics, engineering, or business administration.
• At least 3-5 years of experience in a related field, such as sustainability consulting, climate policy, or energy markets analysis.
• Strong analytical and quantitative skills, with experience in modelling and data analysis.
• Excellent communication and interpersonal skills, with the ability to engage with stakeholders at all levels of the organization.
• Ability to work effectively in a team environment, with experience in cross-functional collaboration.
• Knowledge of climate policy and frameworks, and their implications for the financial sector.
• Passion for sustainability and climate action.
Working environment
The Climate Team is situated in a central position under the bank's Chief Sustainability Officer (CSO) and has the ambition to create a net zero bank. The Climate team is part of the Sustainable Centre of Excellence with 50+ FTE focused on sustainability, Human Rights, Social impact, Circular economy, Biodiversity loss, ESG reporting and climate.
We are offering
We offer a competitive salary based on a 36-hour workweek (also flexible and / or part-time work). A 40-hour workweek is also possible. The salary will be based on experience and we highly encourage equal pay f/m. Some of our excellent working conditions include: - 5 weeks of paid vacation per year. Do you want to get away from it all for a longer period of time? Then you can take a sabbatical for 1 to 6 months, whereby you will receive 40% of your salary for the first 3 months. - A personal development budget of € 1,000 per year. - The opportunity to be the best you can be, work flexible hours and lots of room to grow both personally and professionally. - 5 "Banking for Better days" every year, which you can spend on developing yourself, someone else, or society.
Interested?
The Process
We will review applications at the end of September. Shortlisted candidates will be notified in the first week of October. The first round of interviews will take place online in the second week of October. The final round will consist of a case and second interview, which will take place online during the third week of October.
Please send in your resume and motivation online (in Dutch or in English). For more information, please contact Jasper Verbeek, jasper.verbeek@nl.abnamro.com (Domain Expert Climate) and Vaishali Rao, vaishali.rao@nl.abnamro.com (Domain Expert Climate).

Equal opportunities for all
The success of our organisation depends on the quality of our people and the ideas that they have. Truly surprising insights and innovative solutions for our clients result from an interplay of cultures, knowledge and experience. Diversity is therefore extremely important to our organisation. To ensure that everyone at ABN AMRO can develop their talents, we encourage an inclusive culture in which all colleagues feel engaged and appreciated.

Disclaimer external recruitment agencies
External recruitment agencies need to have a signed agreement with ABN AMRO BANK N.V., executed by a Talent Acquisition Specialist, when submitting a resume to a vacancy. In addition, a recruitment agency can only submit a resume when invited by a Talent Acquisition Specialist to join the search for a right candidate. All unsolicited resumes sent to us will be considered property of ABN AMRO BANK N.V. In this case, ABN AMRO will not be held liable to pay a placement fee.

Wie zijn je collega's?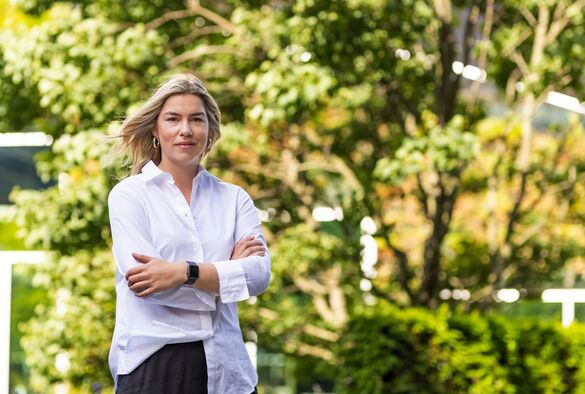 "Het mooiste aan m'n werk? Dat ik elke dag met zeer diverse, ambitieuze mensen moeilijke strategievraagstukken mag oplossen."
Lees het verhaal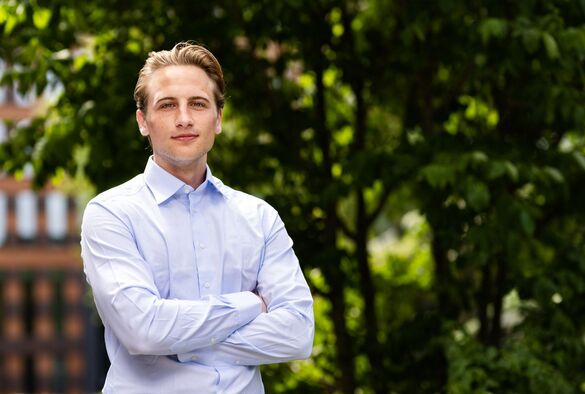 "Mijn werk raakt steeds meer mensen binnen ABN AMRO. De beslissingen die ik neem, doen er dus écht toe."
Lees het verhaal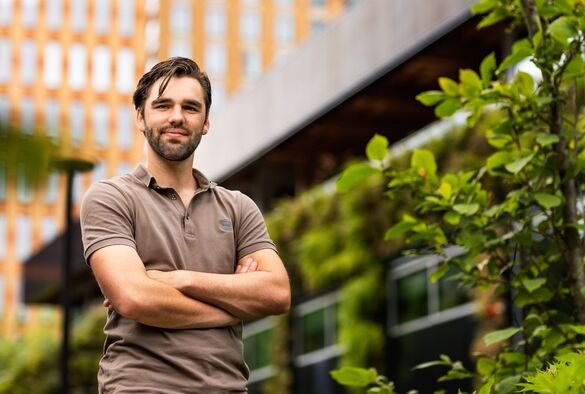 "Er is met data nu véél meer mogelijk dan een paar jaar geleden. Daar ligt de uitdaging voor mij."
Lees het verhaal
Hoe ziet je sollicitatieprocedure eruit?
1

Reageer online op een vacature
2

Wij beoordelen je CV en motivatie
3

We nodigen je uit voor een interview
4

Daarna volgt mogelijk een assessment
5

Je ontvangt een aanbieding
6

Gefeliciteerd met je baan!
Ben jij uit het juiste hout gesneden?