We vragen
5+ jaar

Passie voor je vakgebied

Analytische skills
We bieden
€ 6.408 - € 9.155 pm

Een uitgebreid arbeidsvoorwaardenpakket

Regie op eigen ontwikkeling
Waarom ABN AMRO?
Bouwen aan de bank van de toekomst

Een diverse en inclusieve cultuur

Veel interne doorgroeimogelijkheden
Senior Climate Macroeconomist
At a glance
Clients rely on your expertise!
You will help the bank and its clients to deeply understand and manage the impact of climate change and the transition to net zero. Your areas of expertise are the macroeconomic impact of climate change, transition risk and physical risk. Do you have a proven track record in this area? Can we learn from your knowledge and analysis? Tell us your story. We are curious! If you're already good, we'll make you even better. That is a promise. So seize this opportunity to develop into the professional you aspire to be.
Your job
Your focus will be on the economic implications of climate changes and the policies to mitigate it. To this end, you will be centrally involved in building climate and transition scenarios (with a focus on modelling the impact on the economy) and adapting these scenarios and their probability based on new developments and research. This will involve working closely together with the economists and strategists within the team and wider group to inform our big picture scenarios.
You will provide analysis, publications, products and presentations on these themes for external clients, such as companies and investors, and internal clients, such as our risk, finance, strategy and sustainability departments.
You will be part of the Sustainability Research team that operates from our head office in Amsterdam.
Working environment
The Sustainability Research team, which is part of Group Economics, is expanding its business. Our footprint is growing quickly within ABN AMRO as well as outside the bank. Our mission is to provide research and scenarios that define the risks and opportunities from climate change and transition policies for the bank and its clients. To this end, we work closely together with the other teams in the department, which focus on the global business cycle, the Dutch economy and financial markets. Sustainability is a key pillar of our bank's strategy.
Working at ABN AMRO means becoming even better at what you do. We understand clients, translate their ambitions into joint success and thus earn their trust. We want our clients to understand our products. It's why we sometimes say 'no' if the risk attached to a product is too great for the client. Serving the client's interests is also a question of offering – and communicating – a transparent range of products. Banking is our business, the world is our challenge.
Your profile
You are an economist with a strong drive to deliver quality. You possess excellent analytical and persuasive skills. The role of Senior Climate Macroeconomist is a key role for in our organisation for a professional who is resourceful and possess a creative and entrepreneurial spirit.
Your profile:
Relevant Master's degree or PhD in economics
Deep knowledge of macroeconomics, climate change and transition themes; experience in building and modelling climate and transition scenarios would be a distinct advantage
Five years or more in working as a macroeconomist, preferably in a climate-related role
Strong track record in providing economic analysis to clients
Extensive experience in macroeconomic modelling
Knowledge of the Dutch economy and climate policy/issues would be an advantage
Experienced in working in multi-specialist teams and in successful co-operation with stakeholders
Excellent analytical skills
Excellent writing skills
Outstanding communication skills
Be proficient in MS Office. Preferably also in Python and statistical analysis in R
Team player
We are offering
The unique opportunity to set up and develop your own products, Room to grow, Flexible working conditions and competitive salary and benefits.
We are offering:
•            The opportunity to be the best you can be and lots of room to grow both personally and professionally
•            Possibilities for flexible working hours and work from home are negotiable. We offer good facilities for remote working.
•            The opportunity to pro-actively work on your vitality and fitness
•            A personal development budget of EUR 1.000 per year
•            An annual public transportation pass
•            A solid pension plan
Interested?
For more information, please contact Nick Kounis, nick.kounis@nl.abnamro.com
Equal opportunities for all
The success of our organisation depends on the quality of our people and the ideas that they have. Truly surprising insights and innovative solutions for our clients result from an interplay of cultures, knowledge and experience. Diversity is therefore extremely important to our organisation. To ensure that everyone at ABN AMRO can develop their talents, we encourage an inclusive culture in which all colleagues feel engaged and appreciated.

Disclaimer external recruitment agencies
External recruitment agencies need to have a signed agreement with ABN AMRO BANK N.V., executed by a Talent Acquisition Specialist, when submitting a resume to a vacancy. In addition, a recruitment agency can only submit a resume when invited by a Talent Acquisition Specialist to join the search for a right candidate. All unsolicited resumes sent to us will be considered property of ABN AMRO BANK N.V. In this case, ABN AMRO will not be held liable to pay a placement fee.
Wie zijn je collega's?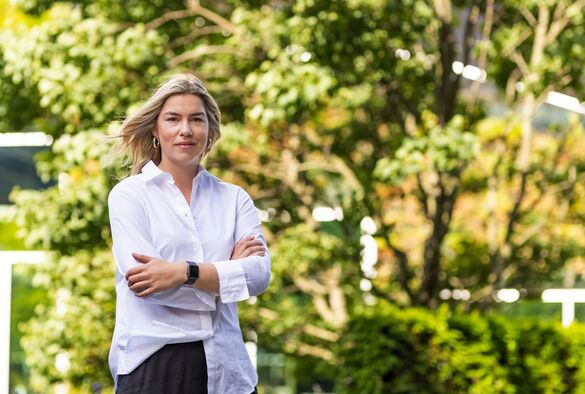 "Het mooiste aan m'n werk? Dat ik elke dag met zeer diverse, ambitieuze mensen moeilijke strategievraagstukken mag oplossen."
Lees het verhaal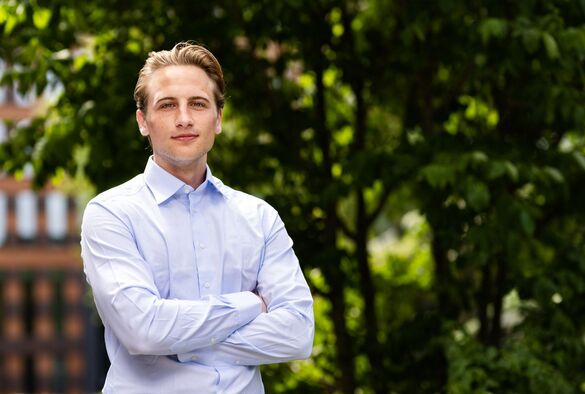 "Mijn werk raakt steeds meer mensen binnen ABN AMRO. De beslissingen die ik neem, doen er dus écht toe."
Lees het verhaal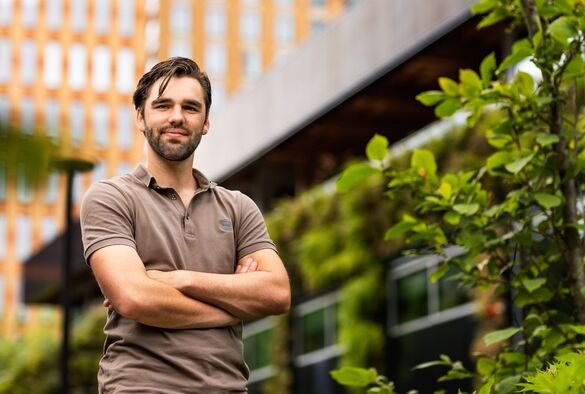 "Er is met data nu véél meer mogelijk dan een paar jaar geleden. Daar ligt de uitdaging voor mij."
Lees het verhaal
Hoe ziet je sollicitatieprocedure eruit?
1

Reageer online op een vacature
2

Wij beoordelen je CV en motivatie
3

We nodigen je uit voor een interview
4

Daarna volgt mogelijk een assessment
5

Je ontvangt een aanbieding
6

Gefeliciteerd met je baan!
Ben jij uit het juiste hout gesneden?