We vragen
5+ jaar

Een leergierige houding

Analytische skills
We bieden
€ 4.823 - € 6.890 pm

Een uitgebreid arbeidsvoorwaardenpakket

Regie op eigen ontwikkeling
Waarom ABN AMRO?
Bouwen aan de bank van de toekomst

Een diverse en inclusieve cultuur

Veel interne doorgroeimogelijkheden
Lean Consultant Innovation & Technology
At a glance
How can we realize optimal service for our customers? How do we design our organisation and our processes in the best way, while maximizing digital tools? These are thé central questions by which the Lean Team Innovation & Technology (I&T) helps overcome the strategic challenges within Innovation and Technology. While our strategy is (mostly) set, the road towards it is still full of challenges. In the role of Lean Consultant you initiate, design and realize changes with stakeholders on all levels within the organisation. Always with impact and by using both hard and soft skills. Do you strive for excellence and do you have a track record of creating added value in your assignments? We are looking for you! If you're good, you can become better. This is your opportunity to become the professional you want to be!
Your job
Innovation & Technology (I&T) strives towards a digital service and an effective and efficient organisation. You work on assignments throughout the I&T organization, for example IT, Operations and Detecting Financial Crime (DFC)..
As a consultant within our Lean team, you initiate and lead a diversity of change projects. You determine improvement potential based on thorough analysis. You are critical, can connect different perspectives, hold your ground, and you can think out-of-the-box. Based on your analysis you create executable plans to realize the goals. In the end you ensure a solid implementation of the solutioning together with the business and other change teams. Basically, you are part of a 'change engine'. Your role can vary with each project. From initiating, implementing and evaluating, you bring our strategy to life!
Working environment
While you will be working on different projects throughout the bank, your home base will be a diverse self-organizing team of approximately 30 consultants. You will join our Lean Tribe, which consists of 10 ambitious professionals. Being part of a self-organizing team means you will have a lot of freedom, but we also expect that you will contribute to the Consultancy Pool. Exploring and using your growth potential and personal & professional development are important aspects in our culture. Furthermore, it is important that you are open to the culture and way of thinking of others.
Your profile
You are motivared to really help our organisation and (most of all) the people within our organisation. A (continuously) changing environment gives you the energy to learn and develop. You want responsibility, to work within a team and be part of a group of motivated consultants. You have a critical attitude and seek for improvement opportunities. If a solution is not obvious, you are at your best.

Your experience
2 - 5 years proven consultancy or change experience
You are capable to:
Find the root cause of a problem
Create a concrete plan of approach
Communicate your insights clearly
Communicate fluent in English and/or Dutch
You have affinity with at least 2 areas of expertise:
Consultancy skills
Lean (six sigma) projects
Organisational Design projects
We are offering
We firmly believe in the strength of our people. You take your energy, experience and knowledge with you, and we provide you with an environment where you have the room to grow. Our aim is to enable you to develop and realize your full potential as a professional. Besides, we will give you the opportunity to work on high-priority strategic projects within I&T. Your personal development is important to us. We will support you to grow as a consultant, but also give you the freedom to grow towards other positions within the bank.
We value a culture of personal responsibility, social cohesion, learning and celebrating success. ABN AMRO offers you excellent employment conditions including flexible benefits, a good pension and a personal development budget of €1.000,-. The total fixed income for this role ranges from €55.000 to €75.000 and is based on a 36-hour contract. 40 hours is also possible. Classification based on knowledge, experience and equal pay.
Interested?
Does this sound like something you'd be interested in? Send us your application as soon as possible. To find out more, contact Meyke van Laun-Vergouwen via meyke.van.laun@nl.abnamro.com or Ying-Kie So via ying-kie.so@nl.abnamro.com. We very much look forward meeting you.
Equal opportunities for all
The success of our organisation depends on the quality of our people and the ideas that they have. Truly surprising insights and innovative solutions for our clients result from an interplay of cultures, knowledge and experience. Diversity is therefore extremely important to our organisation. To ensure that everyone at ABN AMRO can develop their talents, we encourage an inclusive culture in which all colleagues feel engaged and appreciated.
Disclaimer external recruitment agencies
External recruitment agencies need to have a signed agreement with ABN AMRO BANK N.V., executed by a Talent Acquisition Specialist, when submitting a resume to a vacancy. No unsolicited services or offers, please.
Wie zijn je collega's?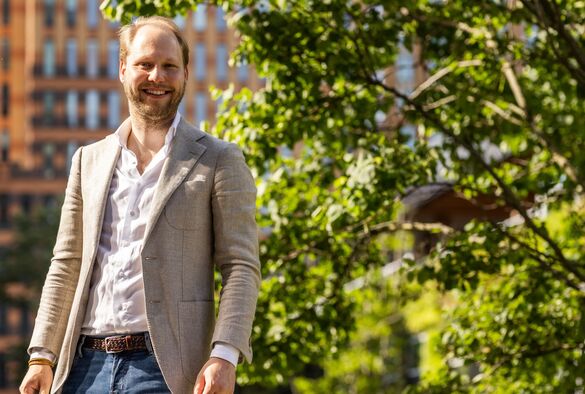 "Een bank heeft een belangrijke maatschappelijke functie, met name voor bedrijven zijn wij de smeerolie van de economie."
Lees het verhaal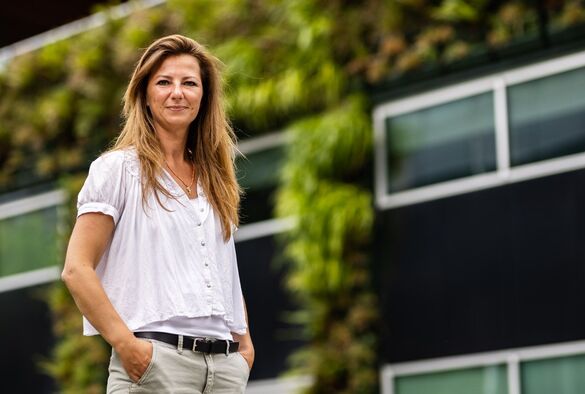 "De financiële sector is natuurlijk redelijk rechttoe rechtaan, maar wij hebben juist te maken met creatieve processen en mensen. Daarom is het belangrijk om mondig te zijn en lef te hebben."
Lees het verhaal
Hoe ziet je sollicitatieprocedure eruit?
1

Reageer online op een vacature
2

Wij beoordelen je CV en motivatie
3

We nodigen je uit voor een interview
4

Daarna volgt mogelijk een assessment
5

Je ontvangt een aanbieding
6

Gefeliciteerd met je baan!
Ben jij uit het juiste hout gesneden?