We vragen
5+ jaar

Een ondernemende houding

Analytische skills
We bieden
€ 5.516 - € 7.880 pm

Een uitgebreid arbeidsvoorwaardenpakket

Regie op eigen ontwikkeling
Waarom ABN AMRO?
Bouwen aan de bank van de toekomst

Een diverse en inclusieve cultuur

Veel interne doorgroeimogelijkheden
Business Developer IV (Data) (331182)
In het kort
Do you see the importance of high quality data? Do you, like us, have the ambition to structurally bring risk data management to a higher level? And do you have good ideas about how this can best be done? Then Business Consultant Risk Management is definitely an interesting position for you!
In this role you can develop yourself in a professional as well as a personal way. Tell us your story. We are curious!

Je werk
The Senior Business Consultant is the link between the agile delivery teams and the stakeholders in the field of data, process and risk management. You deal with complex, especially larger strategic initiatives, form your own opinion based on the strategy of the Bank and Risk Management and seek alignment with other stakeholders in Risk, Finance, the Business Lines, change GRIDS, Enterprise Architects and IT. In addition, you also have an advisory role towards various (Risk) Management stakeholders on different (MT) levels.
We are looking for an experienced colleague to join the Value Proposition Team (VPT) of the Risk Data & Modelling Grid. You are the first point of contact for regulatory-driven changes and larger internal initiatives with a risk data component. Jointly with our colleagues you perform impact analyses of these changes & initiatives. You draft the (data) architecture and design for an integrated finance & risk data environment where these regulatory changes and internal initiatives are incorporated. And you advise and support the delivery teams in the implementation hereof.
Examples of the deliverables of a Senior Business Consultant include:
• Clear problem statements related to regulatory and internal change initiatives;
• Business analyses focused on data related business processes, data needs and data capabilities;
• Solution intents Solution intents (joint effort with our IT architect), including these business analyses;
• Roadmaps and migration strategies;
• Vision documents and guidelines.
Werkomgeving
You will work in the Value Proposition Team (VPT). This team is part of the Risk Data & Modelling (RD&M) grid in the Finance & Risk organisation. We employ 150+ staff, all of whom share a passion for getting the most out of risk data. Our aim is to generate reliable risk data in good time. We do this by improving the risk data itself, data systems and data processes.
The VPT team consists of three colleagues with various backgrounds in risk management, data management, business architecture and process & portfolio management. The team is part of the Data Compliance and Strategy cluster within the RD&M grid. The cluster consists of +/-30 international professionals with different backgrounds who are driven to bring risk data management to structurally higher level. The VPT team consists of three colleagues with various backgrounds in risk management, data management, business architecture and process & portfolio management. The atmosphere is dynamic, open and informal. We work hard, but there's plenty of room for enjoyment!

Je profiel
The Senior Business Consultant we are looking for has earned her/his spurs in the areas of risk management, data analytics, data management, data modelling, data architecture and/or portfolio management within a banking or financial organization or within consultancy in these areas. You are focused on collaboration, innovation and achieving goals and are an excellent communicator. You are data driven and innovative and you embrace the agile way of working.
Do you think you fit in with us? Check your profile:
• You have successfully completed a higher professional education (HBO) or degree (WO) and at least 5 years relevant work experience in the field of data and risk management;
• You have knowledge of data management best practices (e.g.DAMA);
• You have (demonstrable) affinity with IT;
• You have the skills to challenge your stakeholders and identify the "question behind the question".

Wij bieden
You will be given sufficient scope to contribute to value creation using our risk data. You will be given the opportunity to further deepen your expertise and/or broaden your role, from data modelling to data delivery and other data management capabilities. There will be various growth opportunities in your area of expertise and also beyond, depending on your goals, interests and experience.
In addition, we offer:
• The ability to work flexible hours
• A supplementary benefit budget of 11% with which you can buy flexible fringe benefits such as extra days off, a subsidy to cover the costs of a phone or an (electric) bicycle, and salary top-ups
• a personal development budget of € 1,000 per year with an option to save up to € 3,000
• an annual public transport season ticket
• a good salary and pension scheme
At ABN AMRO, we put our knowledge, expertise and network at the disposal of our customers to help them reach their goals through responsible decisions, both in the Netherlands and beyond. Our number one priority is always to put customers' interests first. We want our customers to understand our products and sometimes won't offer them if we think a particular product may be too risky for a customer. Putting the customer first also means communicating clearly and coming up with smart solutions that really make the difference. That is our aim.

Interesse?
Are you interested? Then respond to this vacancy now.
We look forward to meeting you!
Gelijke kansen voor iedereen
Het succes van onze organisatie staat of valt met de kwaliteit van onze mensen en de ideeen die zij hebben. Echt verrassende inzichten en innovatieve oplossingen voor onze klanten ontstaan door een samenspel van culturen, kennis en ervaring. Daarom is diversiteit voor onze organisatie ontzettend belangrijk. Om ervoor te zorgen dat alle collega's binnen ABN AMRO hun kwaliteiten kunnen ontplooien, stimuleren we een inclusieve cultuur waarin iedereen zich betrokken en gewaardeerd voelt.
Disclaimer externe recruitmentbureaus
Externe recruitmentbureaus dienen een overeenkomst met ABN AMRO BANK N.V. te hebben getekend, uitgegeven door een Talent Acquisition Specialist, om cv's te mogen indienen.Acquisitie wordt daarom niet op prijs gesteld.
Wie zijn je collega's?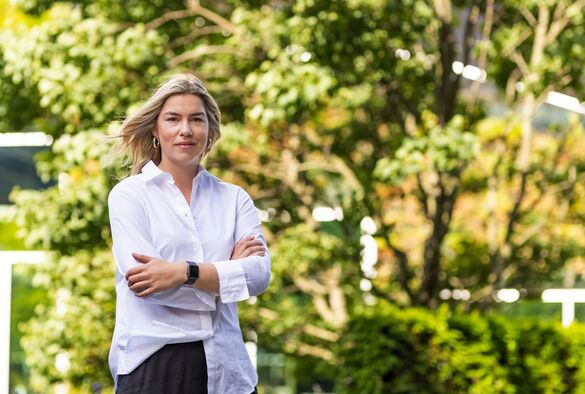 "Het mooiste aan m'n werk? Dat ik elke dag met zeer diverse, ambitieuze mensen moeilijke strategievraagstukken mag oplossen."
Lees het verhaal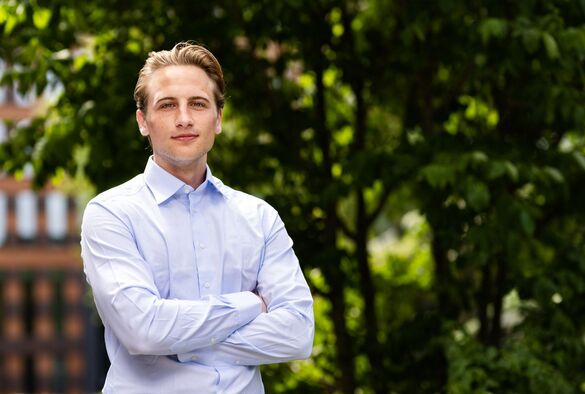 "Mijn werk raakt steeds meer mensen binnen ABN AMRO. De beslissingen die ik neem, doen er dus écht toe."
Lees het verhaal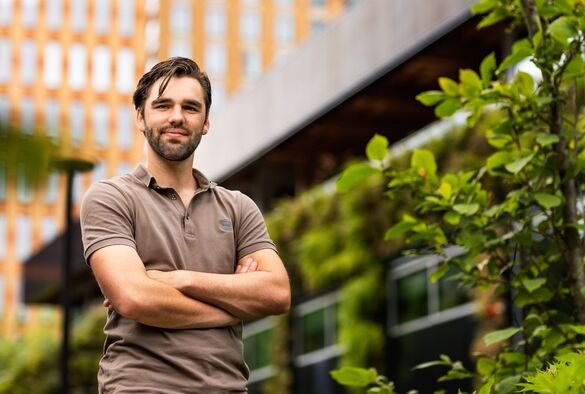 "Er is met data nu véél meer mogelijk dan een paar jaar geleden. Daar ligt de uitdaging voor mij."
Lees het verhaal
Hoe ziet je sollicitatieprocedure eruit?
1

Reageer online op een vacature
2

Wij beoordelen je cv en motivatie
3

We nodigen je uit voor een of meerdere interview(s)
4

Daarna volgt mogelijk een assessment
5

Je ontvangt een aanbieding
6

Gefeliciteerd met je baan!
Ben jij uit het juiste hout gesneden?