We vragen
2+ jaar

Samenwerkingsgerichtheid

Analytische skills
We bieden
€ 4.823 - € 6.890 pm

Een uitgebreid arbeidsvoorwaardenpakket

Regie op eigen ontwikkeling
Waarom ABN AMRO?
Bouwen aan de bank van de toekomst

Een diverse en inclusieve cultuur

Veel interne doorgroeimogelijkheden
Market Data IT Engineer
At a glance
Working on the development and delivery of Market Data solutions within ABN AMRO Clearing (AAC). That is the challenge of the Global Market Data Solutions (MDS) team. ABN AMRO Clearing is growing every day in our business areas. This requires that we also continuously look as a team how we can support our business in delivering Market Data.
The Market Data team is part of the AAC GRID. The block is responsible for providing, automating, supporting and managing all external market and financial instruments data to the entire AAC value chain.
For this block we are looking for a MDS Business Rule Developer. The developer is responsible for analyzing source data files from different data vendors with the purpose to extract, transform and load market data into AAC core systems by use of a market data management system (MDM tool). This all in line with the Global MDS roadmap and in accordance with applicable agreements, all in order to optimally support Operations and other AAC departments in servicing clients and the respective stakeholders.
In addition, contribute towards the MDS plans for introducing greater efficiency by automating generic and functional aspects of the business. Coordinate and automate improvements in close cooperation with the MDS business analysts. Analyse data acquisition processes on global level in conjunction with Global Product Owner and in line with Global Market Data Solutions' roadmap to automate end-to-end processes to the highest degree possible, all in order to support the AAC businesses to meet the AAC strategic targets.
Are you the IT Engineer who helps the team to further improve the Market Data soluitions? Then consider a next step in the ABN AMRO Market Data team. Here you can work on your goals and develop yourself both professionally and personally.
Tell us your story. We are curious!
Your job
Analyse source data of different data vendors for purposes to extract, transform and load data into respective AAC core systems:
• Monitor, review, analyse and improve existing data quality, processes and scripting
• Identify end-to-end processes suitable for automation and create the appropriate solutions
• Translate business requirements for implementation of enhancements and new solutions
• Improve AAC's competitive position by monitoring the evolution of automation standards and propose process adjustments to match future stakeholder needs
• Coordinate with involved parties the processes and new developments to meet timing and objectives
• Collaborate on activities of the MDS business analysts to enhance and uniform automation processes
Working environment
ABN AMRO Clearing is a subsidiary from ABN AMRO and has its own banking license (ABN AMRO Clearing Bank NV). Worldwide the company consists of around 900 FTEs, is self-sufficient, and organizes its own supporting organization.
The services of ABN AMRO Clearing (Direct Market Access, Clearing and post trade services) are subject to intensive national and international regulations and supervision as ABN AMRO Clearing (AAC) is a systemically important part of the securities industry. As such, Regulators and Central Banks closely monitor AAC and being in control is therefore critical for all AAC processes.
ABN AMRO Clearing has significant market shares in various financial markets across the globe. Holding top spots in securities and derivatives clearing on numerous exchanges in every region, AAC clears anything from 10 to 20 million trades per day. It has a global focus divided into three regional organizations, being Europe, the Americas and the region Asia-Pacific. ABN AMRO Clearing continuously expands its products and services portfolio, its markets and its markets shares, in order to enhance competitiveness of the global, regional and local organization and companies in a sustainable manner. Being active in a global business environment, English is the primary language.
At the end of 2018, a transformation took place at ABN AMRO Clearing whereby the IT, Products and Business Development departments were transformed into an Agile GRID consisting of 16 blocks. Beginning this year the Agile GRID is transformed in a completely global Agile Product and Platform GRID consisting of in about 40 blocks.
The blocks in both the Product and Platform GRID are set up as scrum teams, all with a Product Owner and a Development Team consisting of Business Development specialists and IT Engineers. Each of those blocks have their own specific focus, but regularly talk with each other to build the best possible applications.
Your profile
We are looking for a new colleague that has explicit demonstrated experience and knowledge with finance, clearing and safe custody products, services, processes, procedures and financial instrument data & prices. Moreover we are looking for someone with the following:
Master or Bachelor-Higher Vocational Level (through education or working experience)
A minimum of 3+ years of relevant working experience in a financial environment
Excellent written and verbal skills in English language
Must have knowledge:

Windows C# (.NET) for scripting
SQL (Oracle DB) and cloud

Nice to have knowledge:

Json, Xml, API
WPF and WCF (Windows Presentation/Communication Foundation)
Powershell
Competences:
• Accurate: Processes data in a controlled and timely manner and performs checks and controls to prevent mistakes and misinterpretations.
• Networking: Establishes and maintains contacts with relevant individuals and departments in his direct and indirect professional environment.
• Analytic thinking: Handles information, recognizes links and translates the information into relevant analyses and/or action

We are offering
• The opportunity and the freedom to get the best out of yourself, to work flexibly and plenty of room to grow both personally and professionally
• A gross monthly salary between € 4,710 and € 6,729 based on a 40-hour working week (but a 36-hour working week is also possible) depending on your working experience
• An additional 11% of your monthly allowance as 'benefit budget', which you can use the way you like (extra days off, a company phone, have the amount just paid out, etc).
• You get an extra €1.000 a year to spend on education (and extra options are available on department level as well)
• You will get free access to public traffic in the Netherlands
• An allowance for insurance costs
• We will help you to stay fit and vital
• Almost full flexibility in how you work (also partly working from home), when you work and where you work!
• A solid pension scheme
• An attractive and international working environment in which you can further develop yourself and enjoy a very nice job
Interested?
Are you interested? Apply via the button below and upload your resume and cover letter. If you have questions or if you would like to receive more information, do not hesitate to contact Dereen Harki (via email: Dereen.Harki.-.van.den.Berg@nl.abnamro.com).
If you have functional questions about the vacancy, you can contact Rens Laan (via email: Rens.Laan@abnamroclearing.com)
We very much look forward to meeting you.
Equal opportunities for all
The success of our organisation depends on the quality of our people and the ideas that they have. Truly surprising insights and innovative solutions for our clients result from an interplay of cultures, knowledge and experience. Diversity is therefore extremely important to our organisation. To ensure that everyone at ABN AMRO can develop their talents, we encourage an inclusive culture in which all colleagues feel engaged and appreciated.
Disclaimer external recruitment agencies
External recruitment agencies need to have a signed agreement with ABN AMRO BANK N.V., executed by a Talent Acquisition Specialist, when submitting a resume to a vacancy. In addition, a recruitment agency can only submit a resume when invited by a Talent Acquisition Specialist to join the search for a right candidate. All unsolicited resumes sent to us will be considered property of ABN AMRO BANK N.V. In this case, ABN AMRO will not be held liable to pay a placement fee.
Wie zijn je collega's?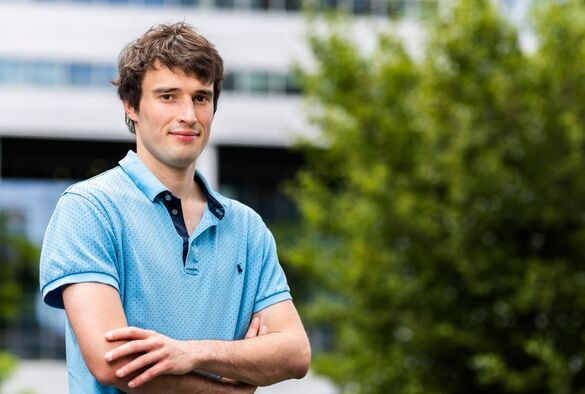 "Er zijn altijd nieuwe systemen en technieken die wij kunnen inzetten bij ons werk. We zijn telkens aan het innoveren, daardoor blijf ik mezelf uitdagen."
Lees het verhaal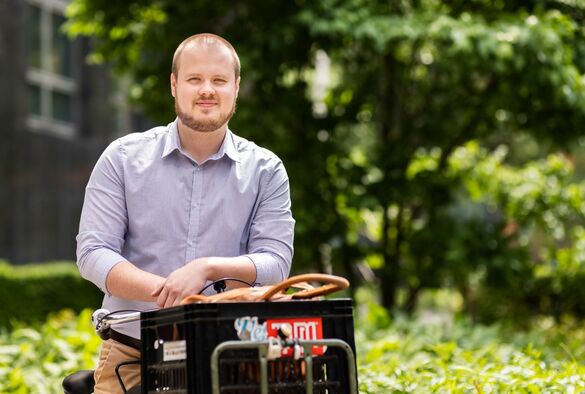 "Wiskunde gaat over problemen oplossen met logica, niet over getallen. In mijn werk gaat vooral om het menselijk gedrag achter de cijfers. Dat voorspel ik met de modellen die ik bouw."
Lees het verhaal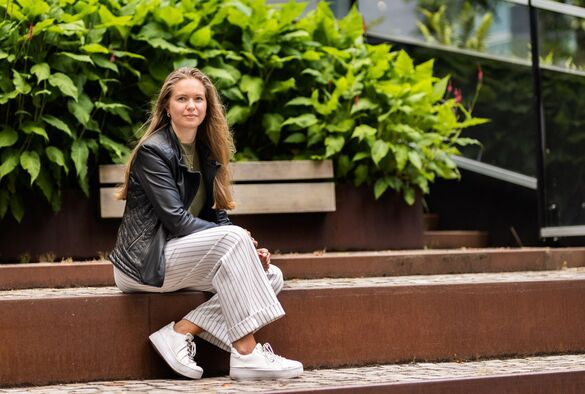 "We hebben zo veel technieken en programmeertalen in huis. En we ontwikkelen steeds weer nieuwe producten. Als IT'er kun je bij ABN AMRO onmogelijk vastroesten."
Lees het verhaal
Hoe ziet je sollicitatieprocedure eruit?
1

Reageer online op een vacature
2

Wij beoordelen je cv en motivatie
3

We nodigen je uit voor een of meerdere interview(s)
4

Daarna volgt mogelijk een assessment
5

Je ontvangt een aanbieding
6

Gefeliciteerd met je baan!
Ben jij uit het juiste hout gesneden?