We vragen
5+ jaar

Goede communicatie vaardigheden

Een leergierige houding
We bieden
€ 4.213 - € 6.019 pm

Een uitgebreid arbeidsvoorwaardenpakket

Regie op eigen ontwikkeling
Waarom ABN AMRO?
Bouwen aan de bank van de toekomst

Een diverse en inclusieve cultuur

Veel interne doorgroeimogelijkheden
Fraud Expert Cards
At a glance
Are you energized contributing to reach our goal of providing a zero fraud experience and have a background in the credit card fraud domain? Then this is the job for you! The importance of information security and fraud detection keeps increasing while the world around us is constantly changing. That is why we are continuously investigating smarter ways to make digital banking as secure as possible. Quite a responsibility! We do this in multiple teams within Channel Security; focusing on fraud management and control, as well as the delivery of the products for executing actual detection. Do you want to play a part in securing our bank and client data? We can really use your knowledge and experience as a Fraud Expert to strengthen our work on preventing fraud damages for our customers, the bank and society.
Your job
Your job
The Channel Security Grid consist of multiple development teams and business teams, altogether responsible for fighting fraud and therewith protecting our customers and bank. Joining our department as a Fraud Expert, you will take the responsibility and be part of one these business teams. You know how to analyse data and recognize fraud and have good insights of how to mitigate the Modus Operandi (MO's), you can easily find your way in our big corporate organization, demonstrate a teamplayer mindset and have a cooperative and Agile way of working.
The debit card domain is changing rapidly and is starting to show more and more resemblance with the credit card domain, also including e-commerce transactions. That is why we want to strengthen our team with extensive knowledge on the credit card domain.
As a Fraud Expert within the Cards domain, you:
recognize together with the team members fraud Modus Operandi (MO) on the cards payment channel, identify mitigating measures and get these implemented to execution;
conduct in-depth risk based reviews on fraud cases to analyse trends and mitigate risks with clear and concise narrative, demonstrating a high level of independent judgment;
remain up to date on fraud trends and industry best practices;
are focused on short- as well as long term ambitions, helping to create and execute our roadmap;
utilize knowledge of performance data to improve performance of our mitigations, working closely with our stakeholders;
work together with your team, developers, grid and others outside our grid to improve fraud detection and prevention, help prioritize the highest value activities, and do what it takes to make us successful;
exchange knowledge and experience with other Fraud Experts. Together with them and the Team lead, you will work on bringing the whole department to a higher level.
Working environment
Channel Security is part of CISO, our Corporate Information Security Office. Within CISO, Channel Security is responsible for e-fraud prevention and detection. Working for one or two days a week from the office and the rest of the week at home, we will be welcoming you to join in Amstelveen.
You will become part of a highly motivated international team, consisting of a diversity of functional and technical experts. Our team members have various backgrounds and nationalities; therefore we tend to speak English throughout our working days. Together with other Fraud Experts, Data Scientists and Data Engineers the responsibility is to ensure we deliver maximum value to our customers and organisation, through efficient and successful Agile teams.
We want to reach a reliable and smooth fraud experience for ABN AMRO customers by:
Building a state-of-the-art fraud detection capability;
Minimizing fraud losses by leveraging artificial intelligence and advanced analytics;
Providing A personal and relevant fraud customer journey within a daring and caring culture!
The ~ seventy colleagues of Channel Security are characterized by an informal working atmosphere where everyone has a heart for their profession and is willing to help each other.
Your profile
Job specific competences:
Extensive knowledge in the credit card (issuing) domain, in particular, but not limited to Fraud mitigation on e-commerce transactions (added with knowledge on one or multiple fraud detection systems, leveraging best practices with whatever tool used);
EMV 3DS;
Authentication and authorization landscape;
Relevant rules and (brand) regulations;
Tokenization;
Working knowledge of the fundamentals of payment processing, payment products and an understanding of industry risk trends.
Knowledge about debit cards and the developments in that field is a very strong advantage;
Strong analytical and research skills, working accurately with attention to detail;
Advanced level of working in MS Excel (must) and basic SQL and Python skills (strong advantage);
Ability to work in a fast-paced team environment with rapidly changing priorities and demands;
Agile and cooperative mindset; team player;
Creative way of thinking, always looking for opportunities to reduce fraud now and in the future;
Good at stakeholder management and being able to collaborate with multiple disciplines, i.e. our operational specialists as well as data scientists;
Willingness to learn and continuously develop yourself;
Driven to deliver value, based on continuous improvement;
Organisational sensitivity.
Relevant knowledge & experience:
5-10 years of experience working in fraud detection in the credit card domain;
Experience with and knowledge of working in a corporate Agile environment;
Higher-level education (HBO/WO);
Communicate in English fluently.
We are offering
An internal contract for 36-40 hours a week;
Depending on your education and experience we can offer you the job in Hay 8 or 9;
The opportunity to be the best you can be and lots of room to grow both personally and professionally;
Possibilities for flexible working hours and work from home are negotiable. We offer good facilities for remote working;
The opportunity to pro-actively work on your vitality and fitness;
A personal development budget of EUR 1.000 per year;
A supplementary benefit budget of 11%, which you can spend on additional fringe benefits
An annual public transportation pass;
A solid pension plan.
Interested?
Interested in this vacancy? Please reply online! We are pleased to meet you!
Equal opportunities for all
The success of our organisation depends on the quality of our people and the ideas that they have. Truly surprising insights and innovative solutions for our clients result from an interplay of cultures, knowledge and experience. Diversity is therefore extremely important to our organisation. To ensure that everyone at ABN AMRO can develop their talents, we encourage an inclusive culture in which all colleagues feel engaged and appreciated.
Disclaimer external recruitment agencies
External recruitment agencies need to have a signed agreement with ABN AMRO BANK N.V., executed by a Talent Acquisition Specialist, when submitting a resume to a vacancy. In addition, a recruitment agency can only submit a resume when invited by a Talent Acquisition Specialist to join the search for a right candidate. All unsolicited resumes sent to us will be considered property of ABN AMRO BANK N.V. In this case, ABN AMRO will not be held liable to pay a placement fee.
Wie zijn je collega's?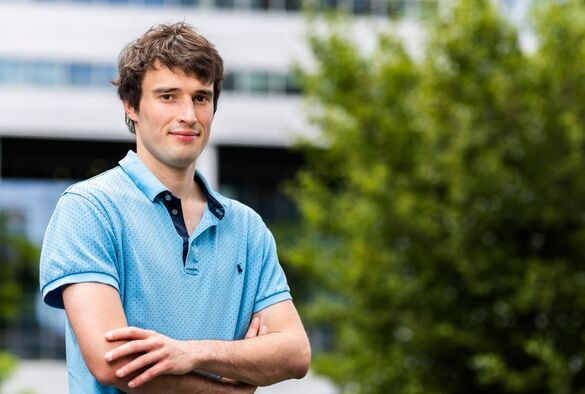 "Er zijn altijd nieuwe systemen en technieken die wij kunnen inzetten bij ons werk. We zijn telkens aan het innoveren, daardoor blijf ik mezelf uitdagen."
Lees het verhaal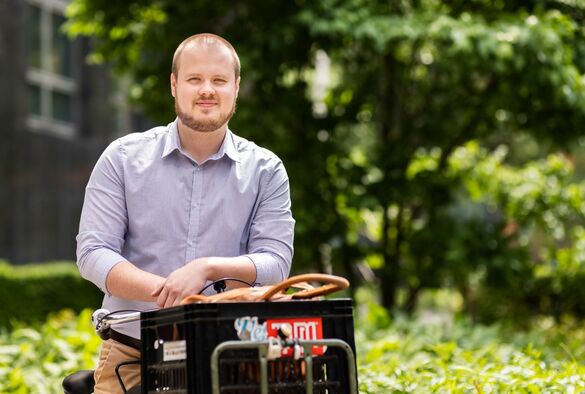 "Wiskunde gaat over problemen oplossen met logica, niet over getallen. In mijn werk gaat vooral om het menselijk gedrag achter de cijfers. Dat voorspel ik met de modellen die ik bouw."
Lees het verhaal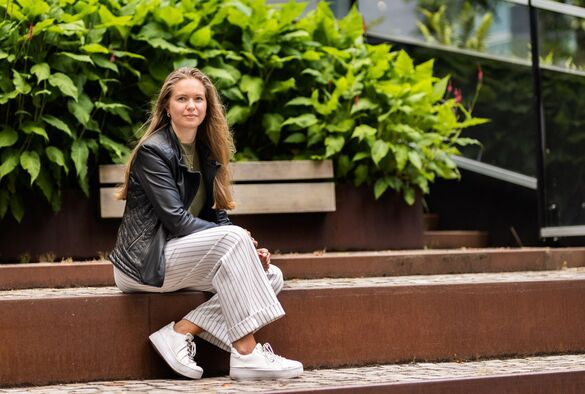 "We hebben zo veel technieken en programmeertalen in huis. En we ontwikkelen steeds weer nieuwe producten. Als IT'er kun je bij ABN AMRO onmogelijk vastroesten."
Lees het verhaal
Hoe ziet je sollicitatieprocedure eruit?
1

Reageer online op een vacature
2

Wij beoordelen je cv en motivatie
3

We nodigen je uit voor een of meerdere interview(s)
4

Daarna volgt mogelijk een assessment
5

Je ontvangt een aanbieding
6

Gefeliciteerd met je baan!
Ben jij uit het juiste hout gesneden?