We vragen
5+ jaar

Natuurlijk leiderschap

Passie voor je vakgebied
We bieden
€ 4.823 - € 6.890 pm

Een uitgebreid arbeidsvoorwaardenpakket

Regie op eigen ontwikkeling
Waarom ABN AMRO?
Bouwen aan de bank van de toekomst

Een diverse en inclusieve cultuur

Veel interne doorgroeimogelijkheden
Chapter lead Finance & Risk Data Domain Azure / Databricks
At a glance
Are you a technical expert and enthusiastic person who inspires others to create innovative solutions? Then we need your help in making ABN AMRO a personal bank in a digital age!
One of our strategic goals is to become a data-driven organization so we can get to know our clients even better and serve them in a better way. As a chapter lead, you contribute to these goals by focusing on IT craftmanship within your department. You stay up-to-date on the latest developments and you mentor your team members in becoming technical experts. How are you going to shape craftmanship and innovation within your department?
Our Engineers get the freedom to grow and experiment. You support and guide them so that they can grow their technical expertise that contribute to a future-proof bank. When and where you and your team do your work is up to you! We work hybrid, which means you can flexibly decide where and when you can work most comfortable and effectively.
As Chapter Lead, you will work at the department Risk Data & Modelling. You and your chapter members are responsible for multiple data platforms like the Risk Analytics Platform and the CoDaC Platform, two Azure platforms used for credit risk data modelling purposes and non-financial risk analysis and reporting. Besides that we are setting up a platform for Environmental, Social and Governance (ESG) use cases.
Your job
You will combine working as an IT Engineer with your role as Chapter Lead. About 60% of the time, you will work in your own Scrum Team but also closely with Data Engineers and Data Analysts in other teams on designing and developing future-proof IT solutions of the highest quality.
The rest of the time you will manage your chapter. This includes:
Educating yourself and others with the right technical capabilities and the latest innovations.
Mentoring your Chapter members on technical craftsmanship.
Actively participating in knowledge gaining and sharing by joining triangles, circles, communities and events.
Proper alignment with stakeholders. For example, informing leadership on the alignment you have with the Solution Engineer on the technological landscape and lifecycle. 
Working in an Agile environment and advocating the Agile and CICD processes.
You mentor your Chapter, evaluate technical assessments, do interviews and ensure that new employees are properly onboarded.
Take care of the HR processes to facilitate all aspects relating to the influx, development, performance and outflux of employees.
Create and foster a healthy working environment and an inclusive culture for your Chapter.
Working environment
The Risk Data & Modelling department is a young department within Risk. We are an ambitious and very international group of people. We have embraced an Agile way of working where we strive towards a flat organization with self-organizing teams that have the autonomy to make quick decisions. The atmosphere in the team and the department is open and informal. You will work in a diverse team with many different nationalities, and a good ratio of Juniors, Mediors and Seniors. We work hard, but we also know how to have fun!
You will work in a fast paced and accessible environment. We love to share knowledge and to challenge each other, for example by sharing our expertise in our blog, during the events of our developer community and by organizing hackathons.
Your profile
You feel at home in a technical environment and are always up to date on the latest technologies. At the same time, you are people-minded and an inspirator. You get enthusiastic from creative and innovative solutions, and you inspire others to get started with these new opportunities.
Do you think you're a fit? Check your profile:
Expert in data engineering
Experienced with cloud solutions and infrastructure (preferably Azure)
Hands on with building data solutions with Data and Orchestration tooling (i.e. Data Factory, Databricks/PySpark and Airflow) and Python
Deep understanding of data processes, data pipelines (ETL), and data lifecycle
Experience with coaching and mentoring your less experienced team members in their design and development activities
You have knowledge of and are interested in the latest IT-trends, both within and outside your area of expertise (cloud, API, Open Banking, DevOps, CI/CD, SOA, etc.)
Fluent in English
We are offering
You are given every opportunity and independence to demonstrate your professional expertise in a no-nonsense environment and to further develop yourself. We attach great value to personal development and thereby offer you many training and development opportunities. In addition:
A Hay 10-11 salary.
The freedom to optimize your performance in a flexible working environment.
Possibilities for flexible working hours and good facilities for remote working.
A supplementary benefit budget of 11% with which you can buy flexible benefits (including vacation days, mobile phone, (electric) bicycle and additional salary).
25 vacation days.
Apart from the departmental training budget for the department you will receive a personal development budget of € 1.000 per year which can be save up to a maximum of € 3.000.
An annual public transport pass.
A generous pension scheme.
Banking for better days. These are days you can use for your personal development or on which you can contribute to society.
Interested?
Are you interested? Then respond to this vacancy!
We would like to get to know you!
Equal opportunities for all
The success of our organisation depends on the quality of our people and the ideas that they have. Truly surprising insights and innovative solutions for our clients result from an interplay of cultures, knowledge and experience. Diversity is therefore extremely important to our organisation. To ensure that everyone at ABN AMRO can develop their talents, we encourage an inclusive culture in which all colleagues feel engaged and appreciated.
Disclaimer external recruitment agencies
External recruitment agencies must have signed an agreement with ABN AMRO BANK N.V., issued by a Talent Acquisition Specialist, in order to submit CVs. Acquisition is therefore not appreciated.
Wie zijn je collega's?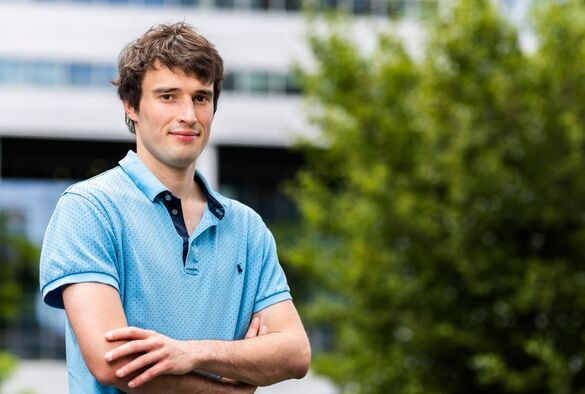 "Er zijn altijd nieuwe systemen en technieken die wij kunnen inzetten bij ons werk. We zijn telkens aan het innoveren, daardoor blijf ik mezelf uitdagen."
Lees het verhaal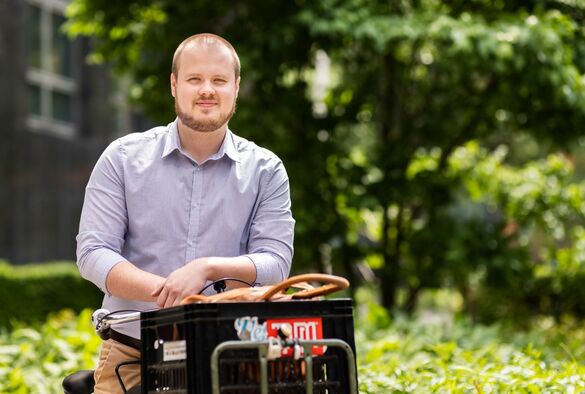 "Wiskunde gaat over problemen oplossen met logica, niet over getallen. In mijn werk gaat vooral om het menselijk gedrag achter de cijfers. Dat voorspel ik met de modellen die ik bouw."
Lees het verhaal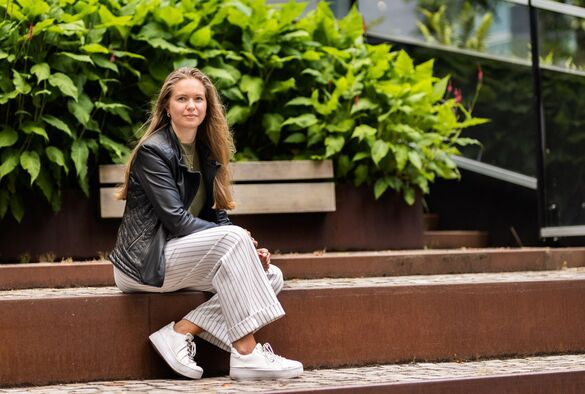 "We hebben zo veel technieken en programmeertalen in huis. En we ontwikkelen steeds weer nieuwe producten. Als IT'er kun je bij ABN AMRO onmogelijk vastroesten."
Lees het verhaal
Hoe ziet je sollicitatieprocedure eruit?
1

Reageer online op een vacature
2

Wij beoordelen je cv en motivatie
3

We nodigen je uit voor een of meerdere interview(s)
4

Daarna volgt mogelijk een assessment
5

Je ontvangt een aanbieding
6

Gefeliciteerd met je baan!
Ben jij uit het juiste hout gesneden?