We vragen
5+ jaar

Passie voor je vakgebied

Bewezen leiderschapskwaliteiten
We bieden
€ 5.516 - € 7.880 pm

Een uitgebreid arbeidsvoorwaardenpakket

Regie op eigen ontwikkeling
Waarom ABN AMRO?
Bouwen aan de bank van de toekomst

Een diverse en inclusieve cultuur

Veel interne doorgroeimogelijkheden
BWise Expert (Risk Assessment Tool)
At a glance
Are you our new enthusiastic colleague for the role of BWise expert with DevOps mindset that we are looking for?
We not only offer you the amazing chance to acquire experience maintaining the BWise platform in ABN AMRO Infrastructure and Application Environment, but also to develop new functionalities in the new UI of Biwse. We have an exceptionally unique team you will join, where a great deal of information is shared.
Together we examine how we can take our Global Risk and Compliance tool ( called AGRC ) to a higher level. You can make a functioning commitment to this by taking an interest. This way you help to decide the heading where the bank goes!
In our area of expertise, the attention is chiefly on cloud technologies and on the BWise application.
We are searching for a BWise Expert who wants to fill in the job, and will accordingly uphold you to utilize a wide range of potential learning experiences inside the organization. Don't hold back and begin now to understand your desires!
Your work
Your Work
Inside our Non-Financial Risk department, we have a around 10 teams that work on multiple applications on Azure cloud close by with extraordinary groups of committed internal/external clients. We are working on the application(s) to help business progression as well as in overseeing specialized lifecycles of the running stacks in a most ideal way.
Our tech stack comprises chiefly of cloud technologies, infrastructure and the surrounding securities. In the 10 teams you will be part of Team@Risk which covers all operational risks of ABN AMRO worldwide. At overview we use BWise application ( AGRC ) – all modules in classical BWise, except Audit, and just started to build our own solutions in the OneUI . We aim to rebuild all functionalities in the OneUI within a few years. The technology behind it is the Azure Cloud where we host and run our applications and use different APIs consumptions too, SQL Server, Tibco, etc.
Besides developing new functionalities and maintaining the BWise application AGRC, a very important part of your work will be to mentor and teach the team members in configuring and developing the BWise tool. To further enhance the knowledge of the team and to set up development guidelines and intsructions.
Working environment
The Team@Risk is a multicultural and international team where all members are located in the Netherlands. Respect, trust and helping colleagues are the main characters of this team.
The teams within the department have various specialisms like business engineers, backend designers, frontend engineers, and obviously, an partner based application. As well as being important for this group, you are likewise essential for your section of Front-end engineers, SQL Queries writing and Configuration changes and business interaction. Your IT Lead, Chapter Lead and the Team itself will uphold you in defining and accomplishing your objectives.
ABN AMRO utilizes adaptable working hours, and you can choose for yourself whether you telecommute or at the workplace by planning this with your team. Normally team members are at the office in Amsterdam for no less than two days each week.
Your profile
You have a positive and proactive mentality with which you tackle difficulties for your team and draw in ownership to you. You look for contact with different departments, intently observe the turns of events and guidelines team, and are proactive in the channels that are facilitating your work and for your field. You contribute to a refinement meeting to make or enhance the client stories. Your knowledge is looked at with regards to a specialist in the BWise tool, angle for the client stories, OAT configuration, and mentoring others and also from different IT needs.
We are searching for hard experience in the accompanying focuses
• at least 3 years of experience with configuring BWISE Platform - Framework
• at least 1 year of experience with developing solutions in BWise -New UI
• Training to other team members
• Configurations and Azure knowledge
• PowerBI, SQL Queries
• Leading team by example and Agile mindset
• Responsible, Team Player and Senior role
Soft skills we focus on:
1) Communication with different teams, departments, clients, and also incidents call meetings with BWise
2) Proactive and ownership is key aspects.
3) Problem-Solving and Analytical Skills
4) Teaching skills
We are offering
A dynamic and professional environment, with plenty of opportunities to learn and develop in which you can decide how you want to grow. We will motivate and help you to achieve the goals you have set. ABN AMRO offers a wide choice of training courses, but also the flexibility to nominate opportunities yourself. For example, you have the B4B, 'Banking for Better' days that ABN AMRO gives you to commit to sustainability. You can indicate your suggestions or ideas how you want to spend the day.
We Offer
• a decent compensation <54,000-84,000> in scale 11 (contingent upon your insight & experience)
• a personal development budget of € 1,000 per year
• an internet allowance of EUR 25,- per month and a homework allowance of EUR 3,- per working-from-home day
• an additional benefit budget of 11%, with which you can buy flexible employment conditions including a mobile phone
,smart-watch or, for example, an e-bike etc
• a set of office supplies at home such as a desk, office chair & screen(s)
• a wide selection of trainings and courses
• a good pension scheme
Interested?
Then apply online for this vacancy with your motivation + CV.
After this, you can expect the following process from us:
a short phone call for a first introduction
a second interview (video call), a technical interview, in which we discuss the assignment with you
An offer if we have a match and you feel the same way!
We look forward to your application and would like to get to know you further in a first exploratory interview! For more information and/or questions, please contact Kishlay Anand (kishlay.anand@nl.abnamro.com).
Equal opportunities for all
The success of our organisation depends on the quality of our people and the ideas that they have. Truly surprising insights and innovative solutions for our clients result from an interplay of cultures, knowledge and experience. Diversity is therefore extremely important to our organisation. To ensure that everyone at ABN AMRO can develop their talents, we encourage an inclusive culture in which all colleagues feel engaged and appreciated.
Disclaimer external recruitment agencies
External recruitment agencies need to have a signed agreement with ABN AMRO BANK N.V., executed by a Talent Acquisition Specialist, when submitting a resume to a vacancy. In addition, a recruitment agency can only submit a resume when invited by a Talent Acquisition Specialist to join the search for a right candidate. All unsolicited resumes sent to us will be considered property of ABN AMRO BANK N.V. In this case, ABN AMRO will not be held liable to pay a placement fee.
Wie zijn je collega's?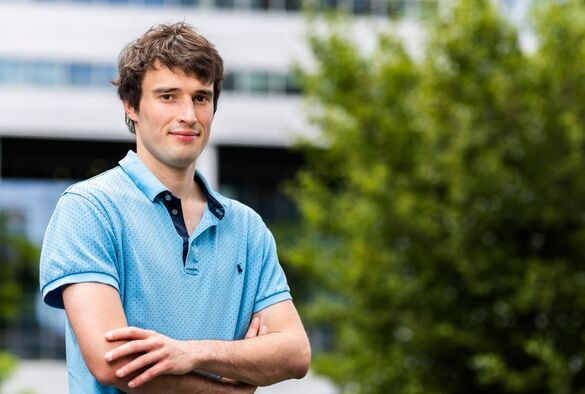 "Er zijn altijd nieuwe systemen en technieken die wij kunnen inzetten bij ons werk. We zijn telkens aan het innoveren, daardoor blijf ik mezelf uitdagen."
Lees het verhaal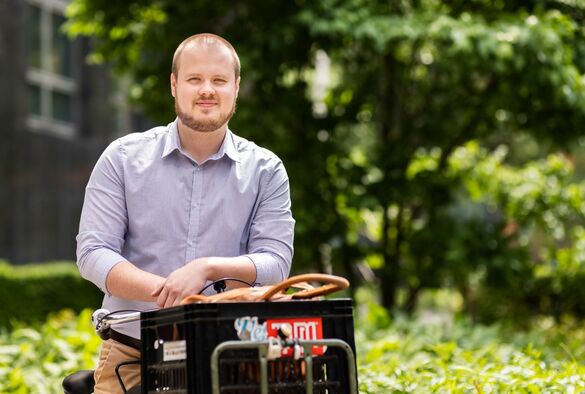 "Wiskunde gaat over problemen oplossen met logica, niet over getallen. In mijn werk gaat vooral om het menselijk gedrag achter de cijfers. Dat voorspel ik met de modellen die ik bouw."
Lees het verhaal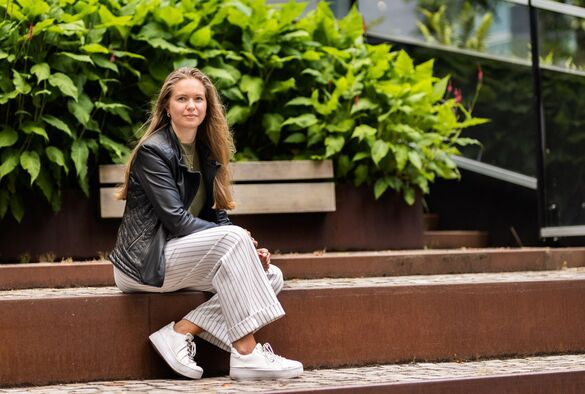 "We hebben zo veel technieken en programmeertalen in huis. En we ontwikkelen steeds weer nieuwe producten. Als IT'er kun je bij ABN AMRO onmogelijk vastroesten."
Lees het verhaal
Hoe ziet je sollicitatieprocedure eruit?
1

Reageer online op een vacature
2

Wij beoordelen je cv en motivatie
3

We nodigen je uit voor een of meerdere interview(s)
4

Daarna volgt mogelijk een assessment
5

Je ontvangt een aanbieding
6

Gefeliciteerd met je baan!
Ben jij uit het juiste hout gesneden?