We vragen
5+ jaar

Passie voor je vakgebied

Bewezen leiderschapskwaliteiten
We bieden
€ 5.516 - € 7.880 pm

Een uitgebreid arbeidsvoorwaardenpakket

Regie op eigen ontwikkeling
Waarom ABN AMRO?
Bouwen aan de bank van de toekomst

Een diverse en inclusieve cultuur

Veel interne doorgroeimogelijkheden
Chapter Lead Reliability & Infra - Grid Dialogue Orchestration
At a glance
Are you an IT expert and enthusiastic person who inspires others to create innovative solutions? Then we need your help, in making ABN AMRO a personal bank in a digital age!
The Chapter Lead role is part of grid Dialogue Orchestration. The department is responsible for making the best offers at the right time, through the most suitable touchpoint and with the best tone of voice by utilizing the power of data & (advanced) analytics. Therefore, we aim to be personal and relevant at scale for the benefit of all our customers. As a Chapter Lead, you contribute to this Vision by focusing on Reliability & Infra as a chapter. You stay up-to-date on the latest developments in this area and you mentor your team members in becoming experts in the field.

You are going to enhance the IT craftmanship of your Chapter members. Our employees get the freedom to grow and experiment. You support and guide them, so they can become the technical experts that contribute to a future-proof bank. When and where you and your team work, that is up to you! We work hybrid, but also like to be together, parts of the week.

All-in-all, working at ABN AMRO Dialogue Orchestration Grid means that you contribute to projects that matter and impact millions of customers! Are you up for the challenge?
Your job
As Chapter Lead, you will combine working as an IT Engineer in a team, with your role as Lead. About 60% of the time you will work in your own block on refining, analyzing, designing, developing, testing, maintaining and realizing good quality and future proof IT solutions. The rest of the time you will manage your Chapter. This includes:
Educating yourself and others with the right technical capabilities and the latest innovations
Mentoring your Chapter members on technical craftmanship
Actively participating in knowledge gaining and sharing by joining triangles, circles, communities and events
Proper alignment with stakeholders. For example with Product Owners, Solution Designers, Business Developers, IT Lead and Grid Owner. But it does not stop within the Grid. We expect you to interact with other Grids to make sure we are one bank!
Working in a DevOps environment and advocating the Agile and CICD processes
On a people level you mentor your team, evaluate technical assessments, do interviews and ensure that new employees are properly onboarded
Take care of the HR processes to facilitate all aspects relating to the influx, development, performance and outflux of employees
Create and foster a healthy working environment and a holistic culture for your Chapter
The Chapter is primarily focused on Reliability & Infra:
Focus on security issues and findings
Infra & platform (e.g. AKS and future upgrades)
Life Cycle Management
Incident & Ops management
Delivery quality (CI/CD)
Platform and infra cost management
Working environment
At ABN AMRO, we strive to be a personal bank in a digital age. That strategy is also brought to life in how we work ourselves. Hence we offer hybrid working. This offers you the flexibility to decide when and where you can work most comfortably and effectively. Of course we offer you the right resources you need in order to set up a good home office. For example an ergonomic chair, desk and laptop.
As chapter lead, you will work in a fast paced and accessible environment. We love to share knowledge and to challenge each other, for example by sharing our expertise in our Grid, during the events of our developer community and by organizing hackathons.
Your profile
You feel at home in a technical environment and are always up to date on the latest technologies. At the same time, you are people minded and a tactful inspirator. You get enthusiastic from creative and innovative solutions, and you inspire others to get started with these new opportunities. Furthermore, you constantly look to push the boundaries of new possibilities.
Do you think you're a fit? Check your profile:
You are a hero in SaaS and Cloud technology: You can back-up your claim of seniority with regards to OPS/Infra through certifications like ITIL, Azure Fundamentals (AZ-900), DASA DevOps, etc.
You are the expert, the 'go-to' person or guru when it comes to DevOps and Agile
A track record and hands-on experience in the delivery of our technologies helps
You are comfortable with coaching people and have good people skills
Experienced in applying CICD and/or RET
Strong communication skills in English, both verbal and written
Understand and act upon the Scrum Values (openness, courage, commitment, respect and focus)
We are offering
The opportunity to be the best you can be, work flexible hours and lots of room to grow both personally and professionally
The opportunity to pro-actively work on your vitality and fitness
A supplementary benefit budget of 11%, which you can spend on additional fringe benefits
A personal development budget of EUR 1.000 per year
An annual public transportation pass
A solid pension plan
Interested?
Do you have the right profile and are interested? Please apply. We look forward to getting to know you. If you have any questions, please reach out to Richard Jansen (richard.jansen@nl.abnamro.com)
Wie zijn je collega's?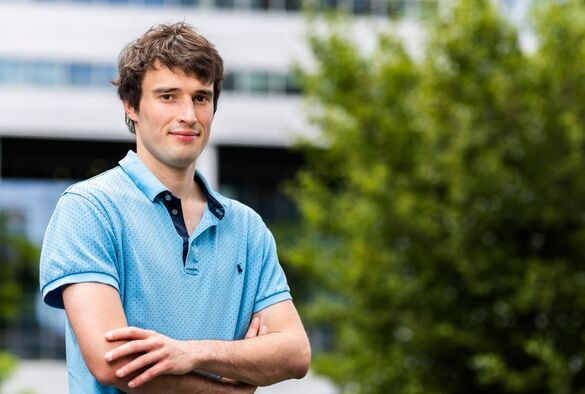 "Er zijn altijd nieuwe systemen en technieken die wij kunnen inzetten bij ons werk. We zijn telkens aan het innoveren, daardoor blijf ik mezelf uitdagen."
Lees het verhaal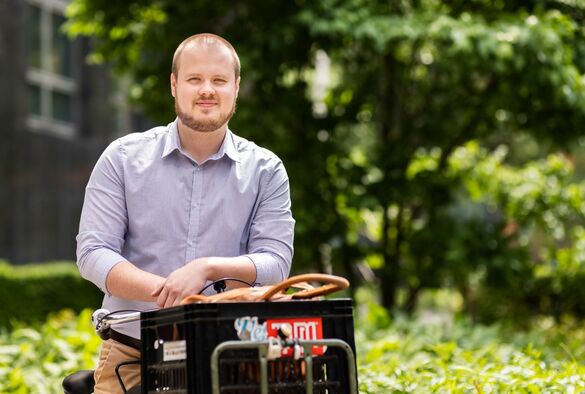 "Wiskunde gaat over problemen oplossen met logica, niet over getallen. In mijn werk gaat vooral om het menselijk gedrag achter de cijfers. Dat voorspel ik met de modellen die ik bouw."
Lees het verhaal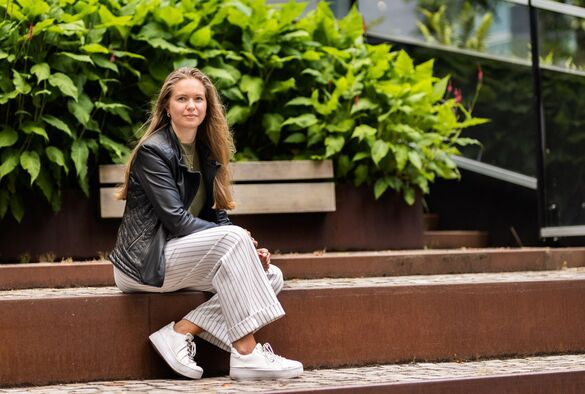 "We hebben zo veel technieken en programmeertalen in huis. En we ontwikkelen steeds weer nieuwe producten. Als IT'er kun je bij ABN AMRO onmogelijk vastroesten."
Lees het verhaal
Hoe ziet je sollicitatieprocedure eruit?
1

Reageer online op een vacature
2

Wij beoordelen je cv en motivatie
3

We nodigen je uit voor een of meerdere interview(s)
4

Daarna volgt mogelijk een assessment
5

Je ontvangt een aanbieding
6

Gefeliciteerd met je baan!
Ben jij uit het juiste hout gesneden?