We vragen
2+ jaar

Een leergierige houding

Analytische skills
We bieden
€ 4.823 - € 6.890 pm

Een uitgebreid arbeidsvoorwaardenpakket

Regie op eigen ontwikkeling
Waarom ABN AMRO?
Bouwen aan de bank van de toekomst

Een diverse en inclusieve cultuur

Veel interne doorgroeimogelijkheden
Model Validator Innovations & Projects
At a glance
ABN AMRO is on the trend of greater use of models. Driven in part by regulation but the growing reliance on models manifests in all areas of the bank. For risk management purposes ABN AMRO has models in place for a.o. credit risk, market risk, operational risk, and liquidity risk, covering the entire balance sheet of the bank. The Model Validation team is the main party challenging the quality of the models in ABN AMRO. As a result of the increase of the usage of models in the bank, our scope is continuously expanding. This increase requires also challenging models with new techniques, causing a stimulating and dynamic work environment. Do you enjoy an analytic job which makes a difference in the organization? Do you seek for a challenging and dynamic job with the opportunity of steep learning?
Your job
As a Model Validator in the Innovations & Projects Model Validation team, you are responsible for technical and high quality validations of:
Large-scale projects of new model development in any risk type, e.g. IFRS9 models in provisioning,
Stress-testing models,
Innovative modelling initiatives, e.g. machine learning/AI models,
Nonfinancial risk models e.g. compliance models (anti-money laundering, KYC, client screening), IT security models (phishing detection), etc.

These validations contribute to identifying and mitigating the model risk at ABN AMRO in line with internal and external requirements and reflecting best market practices. As a specialist you form an independent expert opinion on the mathematical consistency of the model, its suitability for the intended use, the accuracy of the model and its proposed implementation, model performance, as well as quality of the data which is used in modelling process. The findings of the validation are presented in a validation report, which contains a recommendation towards the risk committee mandated to grant model approvals, as well as proposals for mitigating action in case model deficiencies have been identified. Model Validation has a mandate to escalate the issues to the CRO of the bank.
The scope of the Innovations&Projects team will keep growing over time and you will take part of very diverse projects in terms of modelling methodologies and stakeholder management.
Working environment
The Model Risk Management department consists of four Model Validation teams (Innovations & Projects, Credit Risk Model Validation, ALM & Capital Model Validation, Valuation & Market Risk Model Validation) and one Model Risk Management Office. Together these teams safeguard the Model Risk Management Framework of the bank. Validation is a powerful tool in model risk management and is a regulatory obligation.
The Model Validation teams operate independently of the model development departments at ABN AMRO to ensure the objectivity of the validation process. It covers the model risk dimensions of data, methodology, implementation and use. The outcome of the validation process affects every level of the organisation – from individual client acceptance to strategic decision making and steering.
The Innovation&Projects team consists of specialists with diverse cultural background, academic and working experience. By working within the Innovation&Projects team you will be able to enjoy a dynamic and open environment which relies on flexible mind-set, collaboration and discussion, and encourages taking initiative and responsibility.
Your profile
University degree in a quantitative discipline, e.g. mathematics, physics, econometrics or similar, at least at Master level. A PhD and/or additional qualification is desirable.
At least 2 years of relevant work experience in a quantitative role in the financial industry (e.g. modeller, model validator, quant developer, quantitative consultant) and/or in related research.
Experience with and understanding of one or more of the following type of models: time series analyses and Bayesian estimation models, options pricing and market risk models including statistical and numerical methods used in quantitative finance, machine learning models, is preferred.
Knowledge of regulatory requirements regarding model risk management and risk modelling is welcomed.
Experience with programming languages, e.g. Python, MATLAB, C++. Additional knowledge of database tooling, e.g., SQL, SAS and their application in statistical analysis is preferred.
Good communication to a wide range of stakeholders.
Full business proficiency in English.
We are offering
Challenging work and unique opportunity to interact with multiple departments within the bank
Flexible working hours
Competitive salary and excellent benefits
A personal development budget of EUR 1.000 per year, wide-range of training courses
An annual public transportation pass
A solid pension plan
Interested?
We are ongoing recruiting highly skilled people who can reinforce our team. We are happy receiving your application if you think you meet the recruitment criteria. The interview process consists of multiple interviews in which we focus on your experience, skills and knowledge. Besides that we are also interested to learn more about you; what thrives you, what do you consider as your qualities and area(s) of development.
Please get in touch with Jovanka Lukic (jovanka.lukic@nl.abnamro.com, Team Lead) in case you like to learn more about the position and get in touch with Emmy van Zuylen-Horsch (emmy.horsch-van.zuylen@nl.abnamro.com, Recruiter) if you like to learn more about the interview process.
Equal opportunities for all
The success of our organisation depends on the quality of our people and the ideas that they have. Truly surprising insights and innovative solutions for our clients result from an interplay of cultures, knowledge and experience. Diversity is therefore extremely important to our organisation. To ensure that everyone at ABN AMRO can develop their talents, we encourage an inclusive culture in which all colleagues feel engaged and appreciated.
Disclaimer external recruitment agencies
External recruitment agencies need to have a signed agreement with ABN AMRO BANK N.V., executed by a Talent Acquisition Specialist, when submitting a resume to a vacancy. No unsolicited services or offers, please.
Wie zijn je collega's?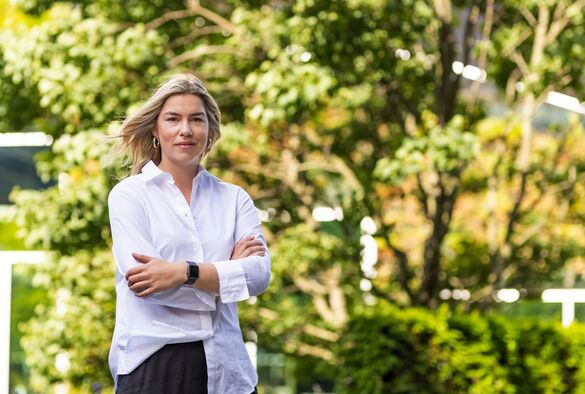 "Het mooiste aan m'n werk? Dat ik elke dag met zeer diverse, ambitieuze mensen moeilijke strategievraagstukken mag oplossen."
Lees het verhaal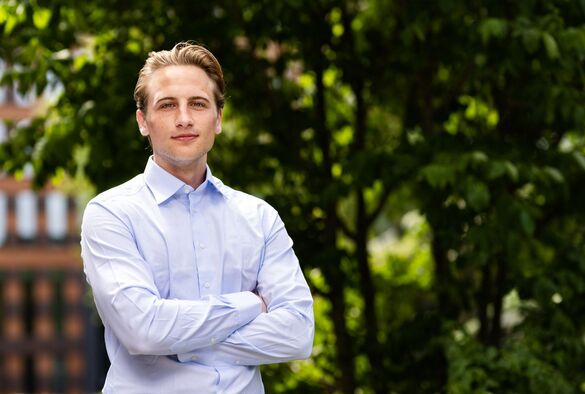 "Mijn werk raakt steeds meer mensen binnen ABN AMRO. De beslissingen die ik neem, doen er dus écht toe."
Lees het verhaal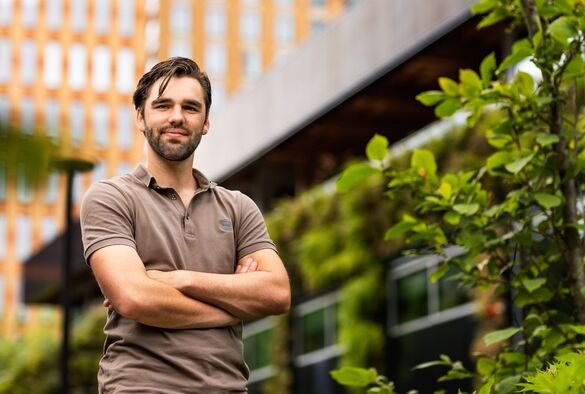 "Er is met data nu véél meer mogelijk dan een paar jaar geleden. Daar ligt de uitdaging voor mij."
Lees het verhaal
Hoe ziet je sollicitatieprocedure eruit?
1

Reageer online op een vacature
2

Wij beoordelen je cv en motivatie
3

We nodigen je uit voor een of meerdere interview(s)
4

Daarna volgt mogelijk een assessment
5

Je ontvangt een aanbieding
6

Gefeliciteerd met je baan!
Ben jij uit het juiste hout gesneden?