We vragen
5+ jaar

Een motiverende kracht

Passie voor je vakgebied
We bieden
€ 5.516 - € 7.880 pm

Een uitgebreid arbeidsvoorwaardenpakket

Regie op eigen ontwikkeling
Waarom ABN AMRO?
Bouwen aan de bank van de toekomst

Een diverse en inclusieve cultuur

Veel interne doorgroeimogelijkheden
Advisory Azure Architect - Public Cloud Platform
At a glance
The Public Cloud Grid is the owner of the Financial Services Cloud Platform (FSCP) and is considered an Internal Service Provider (ISP). It is a relatively young department within the Platforms & Technology (P&T) unit that successfully drives the development of this strategic and highly automated Azure based cloud platform, one of the largest deployments within Europe. The PCP community consists of highly motivated professionals sharing one ambition to make the Platform the best public cloud implementation within the financial services sector and empower our consumers in their IT transformation journey. The third generation of the platform has been released last year and apart from new migrations of ABN AMRO and Subsidiaries, there is currently a lot of focus on the transition of existing workloads to this latest version (FSCP 3.0).
The publicated role is placed within the Enablement pillar within the Public Cloud Grid. The Mission of PCP Enablement is to maximize the adoption of Microsoft Azure (FSCP) within ABN AMRO Bank. We enable our stakeholders to use modern Cloud Technology and contribute to ABN AMRO's Vision: Banking for better, for generations to come.
In this role you will participate in an experienced Advisory (Azure Architecture) team as part of the Public Cloud Grid.
Your profile
We are looking for an Experienced Azure Architect who is an expert in his line of work. We are looking for an architect with strong soft-skills and presentation skills.
•  Enterprise knowledge of any financial institution of similar scale is a must.
•  Extensive experience as Azure Platform/Solution Architect is a must (Minimum 5 years of experience in the same line)
•  Design, Architect and Lead the solution using Azure Services.
•  Strong understanding with Azure IAAS,PAAS and SAAS.
•  Collaborate with Azure Platform teams for co-developing/assessing a new solution/service.
•  Advice developer teams on solution architecture that aligns with ABN's landscape.
•  Experience in Azure DevOps.
•  Possesses good knowledge on Cloud solutions and patterns.
•  Can work in collaboration with other Departments.
•  Experience in hybrid cloud integration is essential in this role.
•  Experience in cloud security/business continuity/Enterprise monitoring planning and design is a must.
•  Stakeholder management/planning is desirable for this role.
•  Expertise in Azure DevOps/Scripting/Programming is a plus.
•  Participated in one of the large scale Azure migration programme is a must to have.
•  Extensive understanding of Azure services and cloud design pattern is a must.
•  Good Understanding of Azure Data engineering and Digital aspect is desirable.
•  Ready to learn and adapt complex design problems.
• Understanding of Networking in Azure.
We are offering
We offer you an unique chance: work on the biggest Azure implementation within West-Europe with a direct connect to the Azure Development Groups. ABN Amro is the largest Azure consumer in the banking industry.
Interested?
Interested? Please connect with Frank Smits or Nilamadhab Mishra.
Equal opportunities for all
The success of our organisation depends on the quality of our people and the ideas that they have. Truly surprising insights and innovative solutions for our clients result from an interplay of cultures, knowledge and experience. Diversity is therefore extremely important to our organisation. To ensure that everyone at ABN AMRO can develop their talents, we encourage an inclusive culture in which all colleagues feel engaged and appreciated.
Disclaimer external recruitment agencies
External recruitment agencies need to have a signed agreement with ABN AMRO BANK N.V., executed by a Talent Acquisition Specialist, when submitting a resume to a vacancy. In addition, a recruitment agency can only submit a resume when invited by a Talent Acquisition Specialist to join the search for a right candidate. All unsolicited resumes sent to us will be considered property of ABN AMRO BANK N.V. In this case, ABN AMRO will not be held liable to pay a placement fee.
Wie zijn je collega's?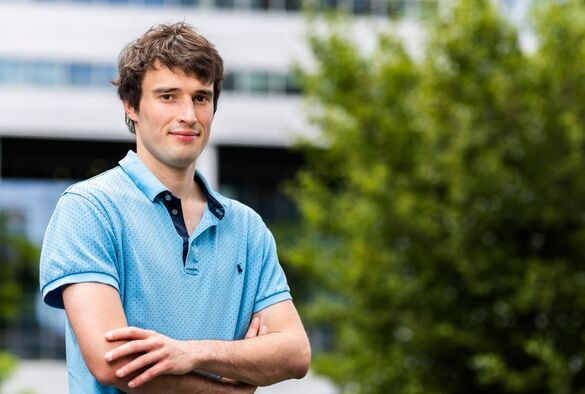 "Er zijn altijd nieuwe systemen en technieken die wij kunnen inzetten bij ons werk. We zijn telkens aan het innoveren, daardoor blijf ik mezelf uitdagen."
Lees het verhaal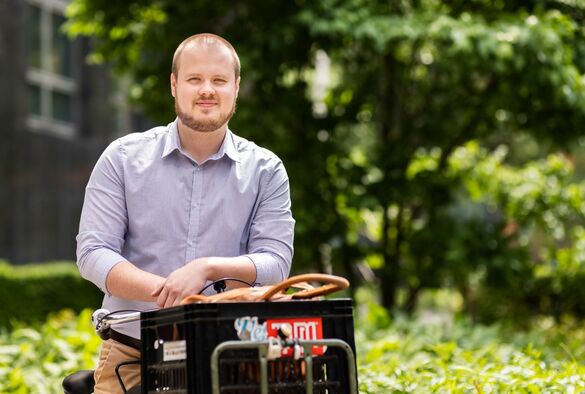 "Wiskunde gaat over problemen oplossen met logica, niet over getallen. In mijn werk gaat vooral om het menselijk gedrag achter de cijfers. Dat voorspel ik met de modellen die ik bouw."
Lees het verhaal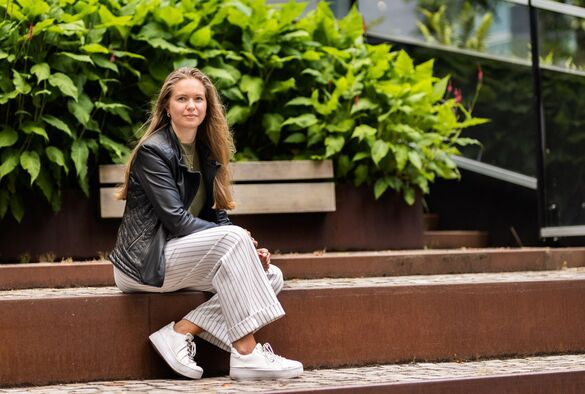 "We hebben zo veel technieken en programmeertalen in huis. En we ontwikkelen steeds weer nieuwe producten. Als IT'er kun je bij ABN AMRO onmogelijk vastroesten."
Lees het verhaal
Hoe ziet je sollicitatieprocedure eruit?
1

Reageer online op een vacature
2

Wij beoordelen je cv en motivatie
3

We nodigen je uit voor een of meerdere interview(s)
4

Daarna volgt mogelijk een assessment
5

Je ontvangt een aanbieding
6

Gefeliciteerd met je baan!
Ben jij uit het juiste hout gesneden?